Welcome to the most innovative and advanced timing system – SMS Timing! Xtreme Action Park is proud to offer the latest in kart timing and positioning for the best in customer use and tracking. The best part of our new system is the Mobile App. This real time application allows you to watch live racing from anywhere, keep a record of all of our personal races and times, see your friend's races and keep track of the lap times for the entire track.  Plus, you can find general information about Xtreme including pricing, hours and special offers.
SMS-Timing Mobile App – features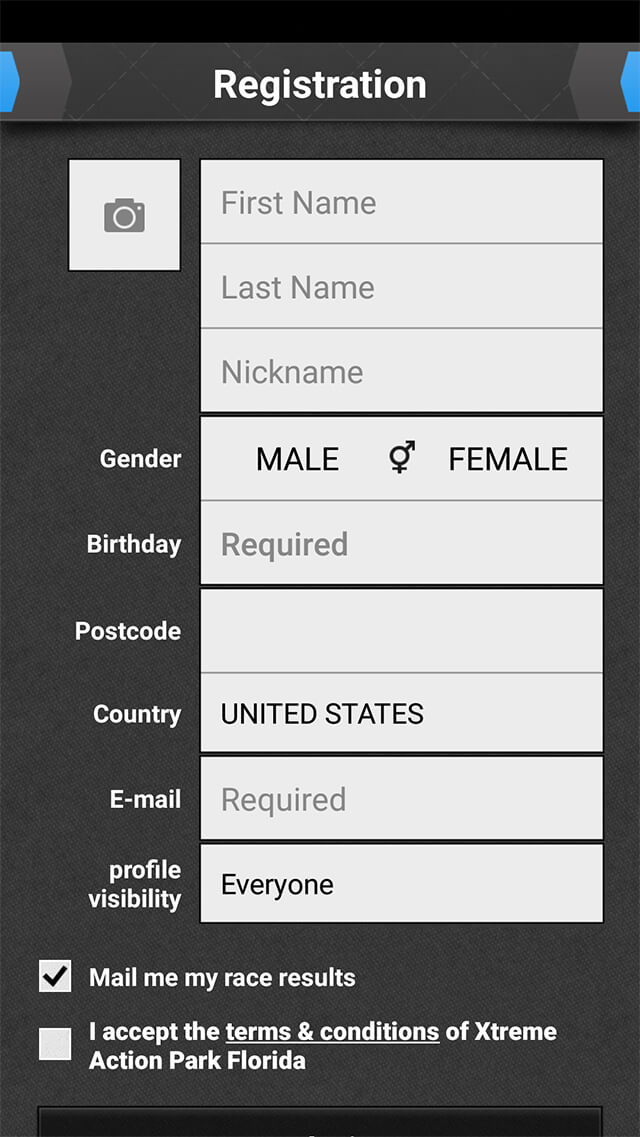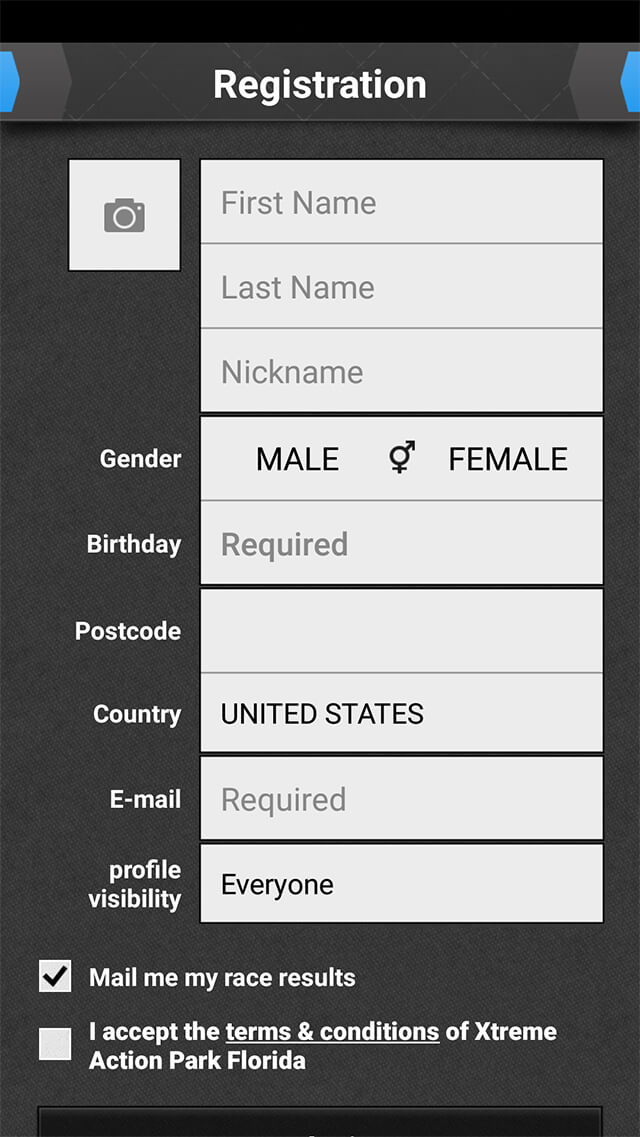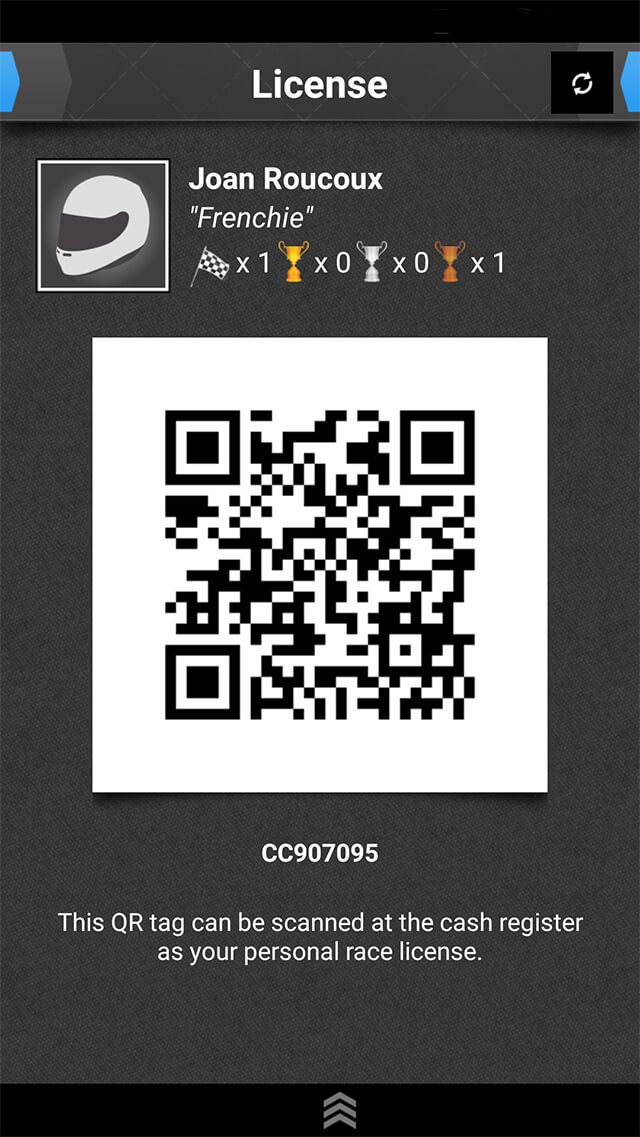 Authentication
Choose to Sign in with Facebook or the latter to enroll with an email address.
Registration
Complete the registration details – don't forget a photo!
Terms & Conditions
Click to accept the waiver. A copy is available to read by selecting the link.
QR Code
Once complete, a QR code will appear. Present this screen to Guest Services on arrival for activation.
Unlink your Account
If registering more than one person, you will have to "Unlink your Account" each time. Go to settings on the bottom left and tap "Settings. Then select the "Unlink your account" button.
Extra Tip
Reset all data button will only refresh the app and, don't worry, you will not lose any personal data associated with your account.
On the main menu, you can select Stats to not only see your personal races and times, but also all of the current lap records.  By signing in with facebook, you can also see your friend's records that are registered here.  And even be notified when they beat your current time!
Plus, you can always reference and negotiate the track layout from your device.  Soon, you will be able to follow the drivers in live timing as they race around the mobile track!
Prospective members can download the app before they arrive to reduce wait times at registration. You can even login with your facebook account for quicker enrollment.  However, your access will only be established once you have purchased a race license at guest services.  Private parties and Events can also download the app before they arrive and are granted one day access the day of their event.
One of the coolest features on the app, seeing the races that are occurring now!  Move your device to horizontal from vertical position to see more statistics about the race.  Colors indicate if the driver is ahead or behind their best time.
Mobile Users
Apple Users
Androïd Users
Download the Mobile App anytime and activate your membership on your next visit.