Welcome to the very first XD Dark Ride Theater in South Florida! This brand new attraction is a part of our Arcade Game Room expansion and is located just outside of The Arena Roller Skating Rink. You can often hear the screams and excitement throughout the venue when in play… Activation is easy, use your existing arcade game card or purchase a new one at the front desk. An attendant will greet you or your group at the ride entrance and help you choose the game to play.
The newest 7D immersive attraction is only found at Xtreme Action Park in Fort Lauderdale. This is not your typical 3D movie… each player will experience an interactive, unique experience including full motion seats, turbine wind blasts, realistic surround sound and a video game component that makes it interactive. This attraction may actually blow your socks off!
Once inside, you will be seated into one of 8 full motion seats that provide over 400 movements per second to make you feel like you're really soaring through the air, plummeting out of the sky or crash landing back to earth. Each participant will also be handed 3D glasses and equipped with their very own laser shooting device. Enjoy your own headrest speaker that lets you hear the zombies and creepy crawlers sneaking up on you.
In addition to that, there are wind gusts that bring an entire new dimension of realism to the experience! Every experience is different as 8 multi players actively participate creating a different result and experience every time.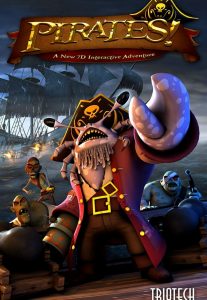 Fun for All Ages
Help Bluejacket Jack fend off pirates and recover a lost treasure! He may be young, but this feisty deckhand knows how to fight. Follow his lead if you want to succeed… and survive!
For All Audiences
(Now available Anytime)
Armies of alien robots have descended upon the earth and are wreaking havoc in a bid to take control of the planet. Skyscrapers crumble to the ground as giant sinkholes swallow buildings whole. Helicopters are pulled from the sky while chaos reigns on the streets below.
In order to save the world from colossal damage, the bots must be defeated and the masterminds behind the attack terminated once and for all!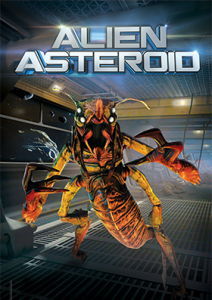 For All Audiences
New! As a member of the space patrol fleet, your job is to investigate an unidentified asteroid field that has suddenly appeared. When you discover a mysterious being lurking in the shadows, what started as a routine mission turns into an epic struggle as you try to neutralize the threat in order to save the planet.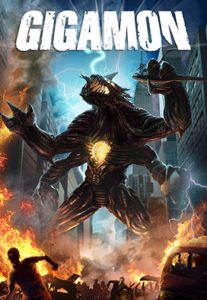 For All Ages
The city is under siege! Gruesome Gigamon monsters are on the attack and must be stopped! Embark on an epic, adrenaline-fueled chase and battle these reptilian monsters before it's too late. Collect points and save the city from ultimate doom!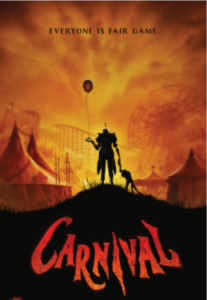 For More Mature Audiences
(Not for Younger Children)
New! A disturbed clown out for revenge traps us in his sinister nightmare. Once trapped in a decrepit amusement park, giant heads and creepy automatons are just a few of the weird creations this clown has manifested from his mind. As we get dropped, dragged and swung from one twisted corner of his mind to the other, we discover we're not the first to pass through this nightmare and we won't be the last. Powerless over our fate and frightened by every move, we're forced to confront the reality of this nightmare we may never wake from.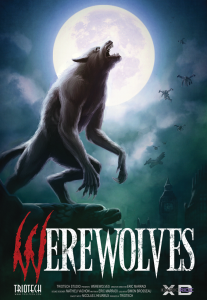 For More Mature Audiences
(Not for Younger Children)
London.
Turn of the century. A poisonous gas unleashed into the air is turning men and women into ferocious werewolves. The city is being decimated as the creatures gain in numbers. Bodies are ravaged in the streets while carriages crash and burn. Chaos reigns in this adrenaline-charged ride as we fight off the beasts that hunt us down and purge the city of their creator.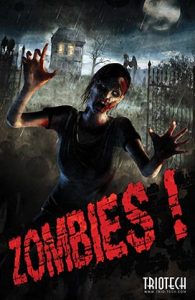 For More Mature Audiences
(Not for Younger Children)
During a rainy night in the cold mountains, the dead comes to life and you must stop them before they take over this small town! You just graduated from the police academy. Your first night of patrol. It's a stormy night. Just need to investigate this traffic accident… You will need to be lightning fast and think on your feet if you want to make it through your first night of work!
*game availibilty subject to change without notice