Self Registration Kiosks
Save time and skip the line!  Register now online by entering your basic information. Then look up your account on our self service kiosks at the Park or present your mobile device to our Guest Services counter to locate your account.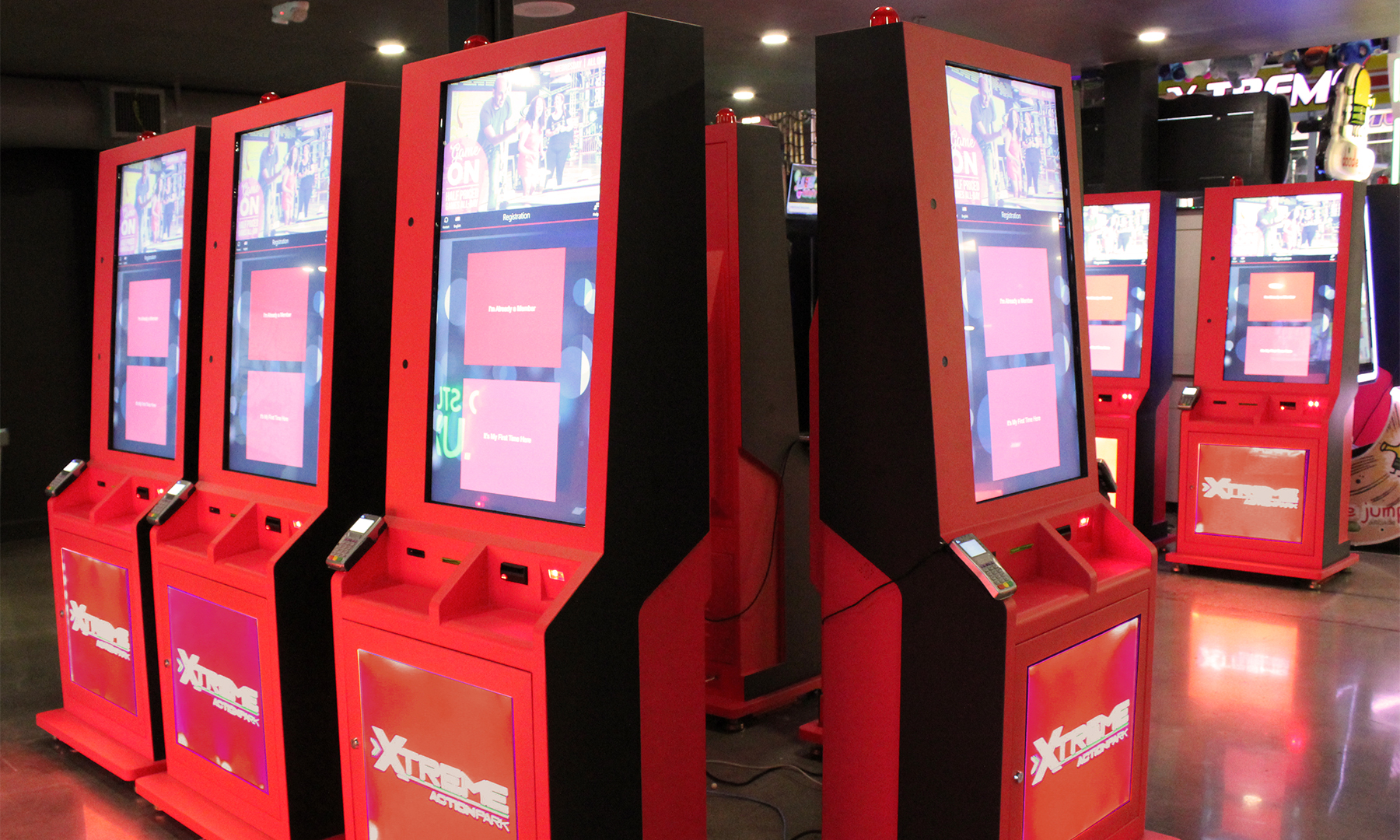 MINOR POLICY
Persons under the age of 18 years of age must be accompanied by a parent or legal guardian, or with a group leader over the age of 18. Adult chaperones must remain with the minor(s) at all times and may bring no more than 3 persons under the age of 18 with them into the Park. All minor waivers must be signed by a parent or legal guardian. Minors cannot sign their own waiver.
Please review ALL of our Park Rules and Regulations before arrival to the Park.
ONLINE REGISTRATION
For Guests that register online, they can access their profile at the Self Registration Kiosks upon arrival to purchase activities. If using a mobile device, guests can download our Mobile App or Register below.
How to Use the Kiosks
Our Self Service Registration Kiosks are easy to use! Guests arriving at the Park can enter their basic information, sign the electronic waiver, select desired activities and even book a race time.  Plus, parents can register accompanying children and guests – all at once!
We also have several kiosks located throughout the Park to look up an account or scan the membership card to add arcade credits and purchase more activities.
Be sure to try them on your next visit!