Enjoy the newest development in Arcade Gaming – Virtual Reality. VR joins Xtreme Action Park's extensive 5,000 plus square foot Arcade Gaming Center with interactive, free roaming virtual reality adventures. With technology and graphics that are so high-tech, players can fully plunge into an alternate universe.
It's Not Just a Game, you're going on an Adventure!
Duck, dodge, spin, and shoot – Our VR systems do real-time tracking on your hand controllers, head, and upper body for life-like movements and experiences. State-of-the-art virtual reality gaming platforms offer the most advanced technology and graphics which help to fully disconnect from reality and transport you to amazing new worlds. This assists in promoting teamwork, communication, and fun!
Xtreme Action Park's VR Arena has Single Player and Multiplayer experiences.  Both options allow players to experience an "oh-so-real" infinite gaming universe, mapped out on a 15 ft x 15 ft area.
Keep reading to Learn More about the differences between the Single Player and Multiplayer Experiences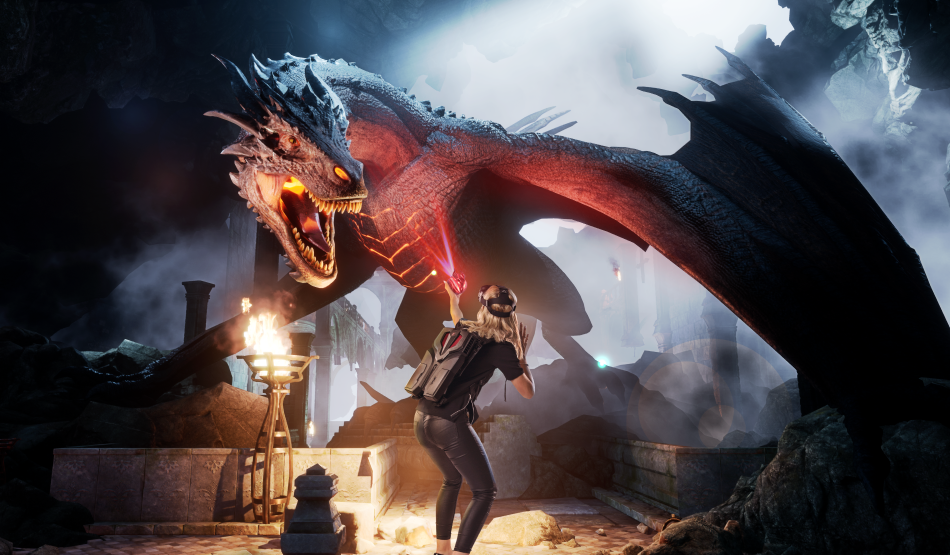 Ever felt what it would be like to own your own restaurant, or maneuver like you're in the Matrix, well you can accomplish all of this and more in our immersive VR Single Player games with titles like Clash of Chefs, The Walking Dead, Super Hot and more!
Get Transported to Amazing New Worlds… with Friends. Why game alone at home when you can have a highly immersive and fun experience with your buddies? Each player wears a VR headset through which they can see, interact, and communicate with their teammates and/or their virtual world, both in real time and in their chosen 3D virtual dimension.
Try Something New – Multiplayer options make our VR Arena the perfect venue for your next party or corporate team building event. Contact a planner today for an event that is literally out of this world!
*Length of game varies based on skill level
VR Rules of Play
When in game, players shall not horseplay, purposefully damage equipment, leave their designated play area, or enter another players' play area.
Food, Drinks, Candy/Gum are NOT permitted into the VR area. No Running or Jumping. No Flash Photography. An age requirement of 8 years old and a height requirement of 48" tall must be met to play.