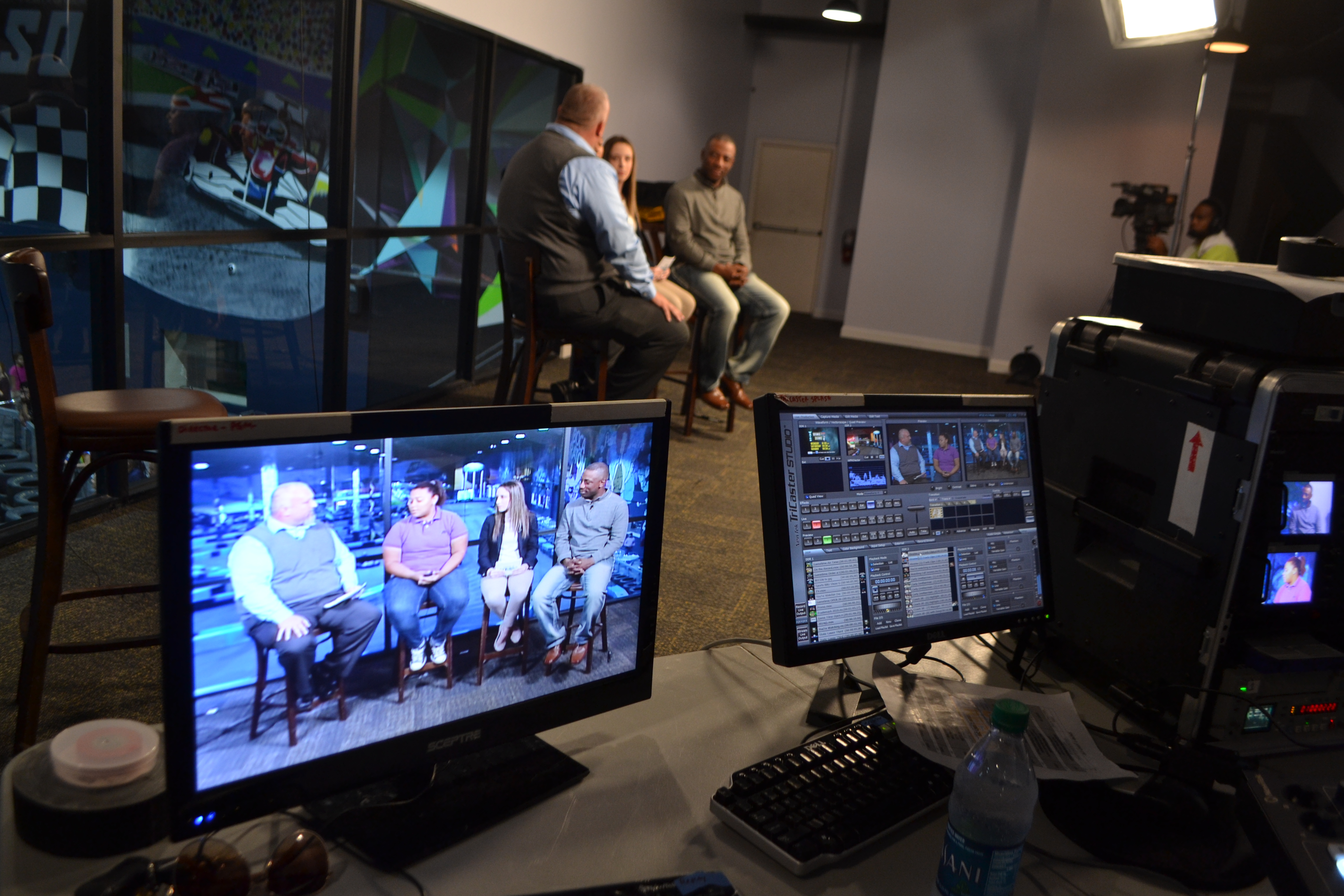 Lights, Camera… Action!
Searching for a film production friendly venue to shoot your next Florida project in? Xtreme Action Park has several unique locations for you.
Whether you are filming a commercial, student film, music video, or feature film, Fort Lauderdale's Xtreme Action Park is the perfect location for all your vibrant, retro, amusement park, and colorful scenes.
As the largest indoor entertainment venue in Florida, there's no need to go anywhere else.  Everything you need is under one roof.  Xtreme Action Park is very versatile with many different types of rooms and locations throughout our venue that can accommodate everything from small crews to large crowd scenes. The park includes attractions such as an indoor go-kart track, bowling lanes, roller skating rink, arcade, plus areas for restaurant food court, sports bar, creative lighting and colorful wall art.  See our Venue Guide for detailed images of our space.
We make Filming
Xtremely

Easy
Xtreme Action Park is self-owned and operated providing quick scheduling and approvals.
A Film-Friendly Destination :
Flexible Rental Options
Large Parking Lot – perfect for base camp
Lighting & Audio Visual options available
Full Kitchen with On-site & Outside Catering Available
Plenty of Room options for your team: greenroom, makeup artist station, costume department, etc.
An abundance of open space to accommodate panning shots, small camera cranes, and large crews
Up to 16,000 sq feet Rooms, for crowd scenes
22' Open Air Space, perfect for Special Effects
Join the Xtreme Wall of Fame! See the location in many different types of productions from Local Youth Dance Crews, Broadcast TV Shows to International Music Sensations:
Our roller skating rink transforms into The Arena Event Space. This space is 16,000 sq ft of Entertaining Space with open ceilings and offers a 12,000 sq. ft Maple wood Roller Skating Rink with Stainless Steel trim and Modern design.  The entire space is equipped with State-of-the-Art DAS Concert Sound, Lighting, Lasers, LED Walls and Projection Screens.  Plus, a 1,200 sq ft Mezzanine with DJ/Sound booth and VIP experience.
Xtreme bowling consists of 6 full-size lanes where you can enjoy plush seating and personal lane service. Featuring the latest technology, each lane has designated projection screens, LED lighting and touchscreen monitors.
The Pit Bar's full-length sports-bar features metal countertops for a modern look, 50 LED TV screens, full bar and plenty of free space for equipment, crew, and easy camera movement.
The Pit Stop Kitchen offers several seating options including high top community tables, booths and kitchen tables.  Nestled between the kitchen and the bar, you can dine, drink and still see the action on our 50+ LED tv's and even on the go track with floor to ceiling track views.
Xtreme Action Park is the ONLY gas powered indoor kart track AND the Longest indoor track in South Florida. Consuming 48,000 square feet of track space, our track consists of poured asphalt to provide superior grip and handling.
Our arcade game room has over 15,000 square feet of the latest game titles and offers many interactive games including virtual reality, XD Dark Ride, Quad Air Hockey Tables, Hot Wheels: King of the Road, plus the new X-treme Big Toy Crane. Don't forget to look up and check out the Ropes Course Adventure 12 Feet above the arcade room!
Enjoy private luxury with exclusive rooms that offer full audiovisual inputs, projection screens, LED TV, Private Bar, and Catering Tables. These rooms are perfect for green rooms, makeup artist and hair stations, extras holding areas, and so much more!
This large room features walls covered in invisible art that can only be seen in black light! The 5,000 square foot room can easily transform into a flex space and features trackside windows, hidden service doors that lead to open staging space, projection screens, stage, sound system, and programmable LED lighting.