Xtreme Action Park is proud to have partnered with Prime Time Amusements – South Florida's leader in Arcade and Gaming vending. Our arcade houses many games that other facilities aren't aware are even out on the market yet. Plus our redemption stock offers some of the coolest prizes. Challenge friends on over 100 interactive games in our 5,000 plus square foot game room. Plus, you can easily see all the action of the Ropes Course Adventure from below and follow friends around the obstacles.
MORE THAN AN ARCADE, IT'S AN EXPERIENCE!
Try our most popular interactive game… XD Dark Ride Theater! An immersive, multiplayer theater and game in one. Strap in for an unbelievable 3D experience, equipped with your shooting device, to score points and WIN. Come try out the first interactive theater in South Florida. Click below to see what's new in the theater now…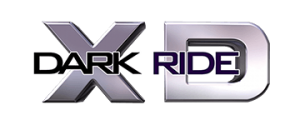 Welcome to the latest in Virtual Reality Gaming. Featuring modern VR technology, we offer both single player and multiplayer games. We have so many games to choose from like the Walking Dead, Super Hot, Winter Break and so much more!
Here are some of our
most popular games
Arcade Games
Big One Xtreme Crane
Carnival Crane
King of Rings
Air Hockey
Angry Birds
Dream Riders
NBA Hoops
Big Bass Wheel
Connect Four Hoops
DC Super Heroes
Quad Air Hockey
Fruit Ninja
Ghostbusters
Grand Piano Keys
Hot Shots Basketball
Monopoly
Monopoly
NFL 2 Min Drill
Skee Ball
Spongebob Pineapple Pusher
Guitar Hero
Wheel of Fortune
Crusin' Blast
PacMan Battle Royale
Mario Kart
MotoGP
Halo Team Raven
Jurassic Park
Space Invaders
Super Bikes
Terminator Salvation
Cycraft Simulator
Walking Dead
Pump It Up Dancing
Jumbo Connect Four
Multicade Classics
Transformers
Water Blast
Tomb Raider
Zombie Snatchers
Down the Clown
Deadstorm Pirates
Kung Fu Panda
Crossy Road
Spinner Frenzy
Alien Armageddon
Milk Jug Toss
X-Treme Big One
Speed of Light
Ice Man
Teenage Mutant Ninja Turtles
and MORE!
Weekdays | Arcade Bonus Bundle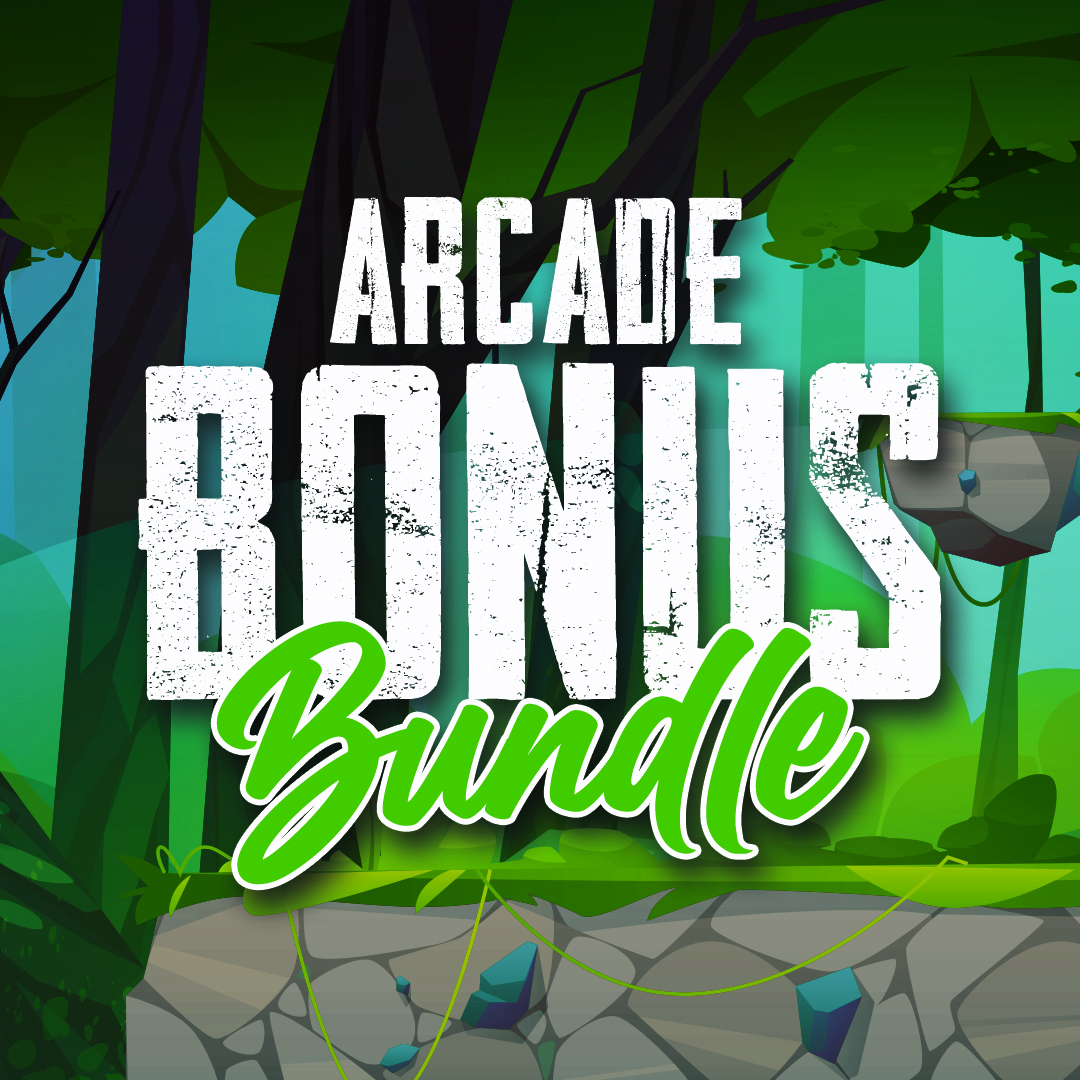 Level up your Arcade Experience with Xtreme's Bonus Bundle!
Spend $20, get 120 credits!
This promotion is only available in October.
Mon-Fri | Eat & Play Combo
Take advantage of our Eat & Play Combo available all day Monday to Friday.
Choose from the infamous Smash Burger, a smothered Chili Cheese Hot Dog & Fries, Crispy Chicken Tenders & Fries or a Hearty Balsamic Chicken Wrap and get a $10 Arcade Card!
This special is only available on Monday to Friday. Ask Server for menu items and availability.
Mon & Wed | Half Price Games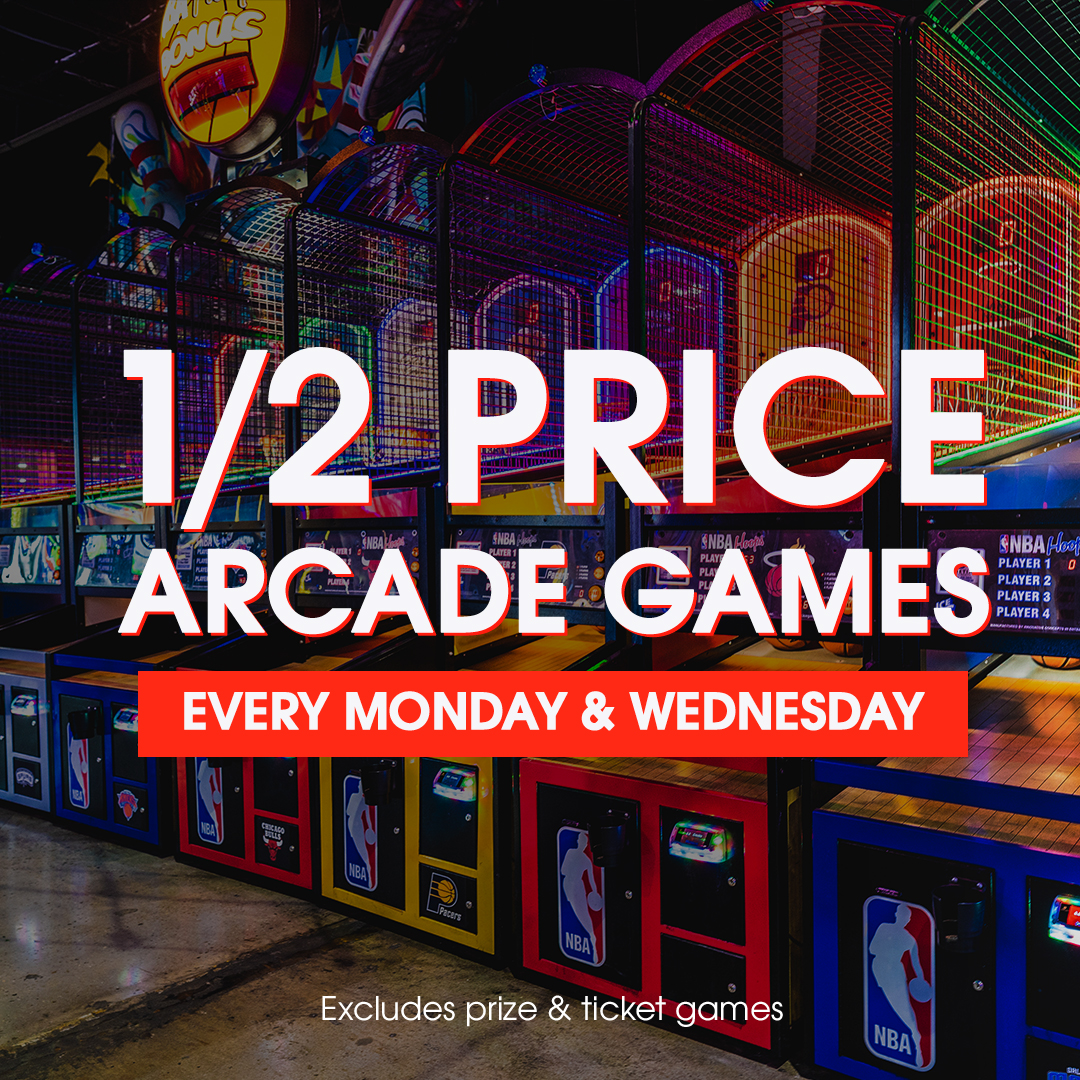 Enjoy Half Price Games on Mondays and Wednesdays at the Park. Get your game on with our half price arcade offer! Share with a friend or play solo. It's totally up to you!
Promotion not available during blackout dates and holidays. Excludes games that give prizes and candy.
Tues & Thurs | 2 for $22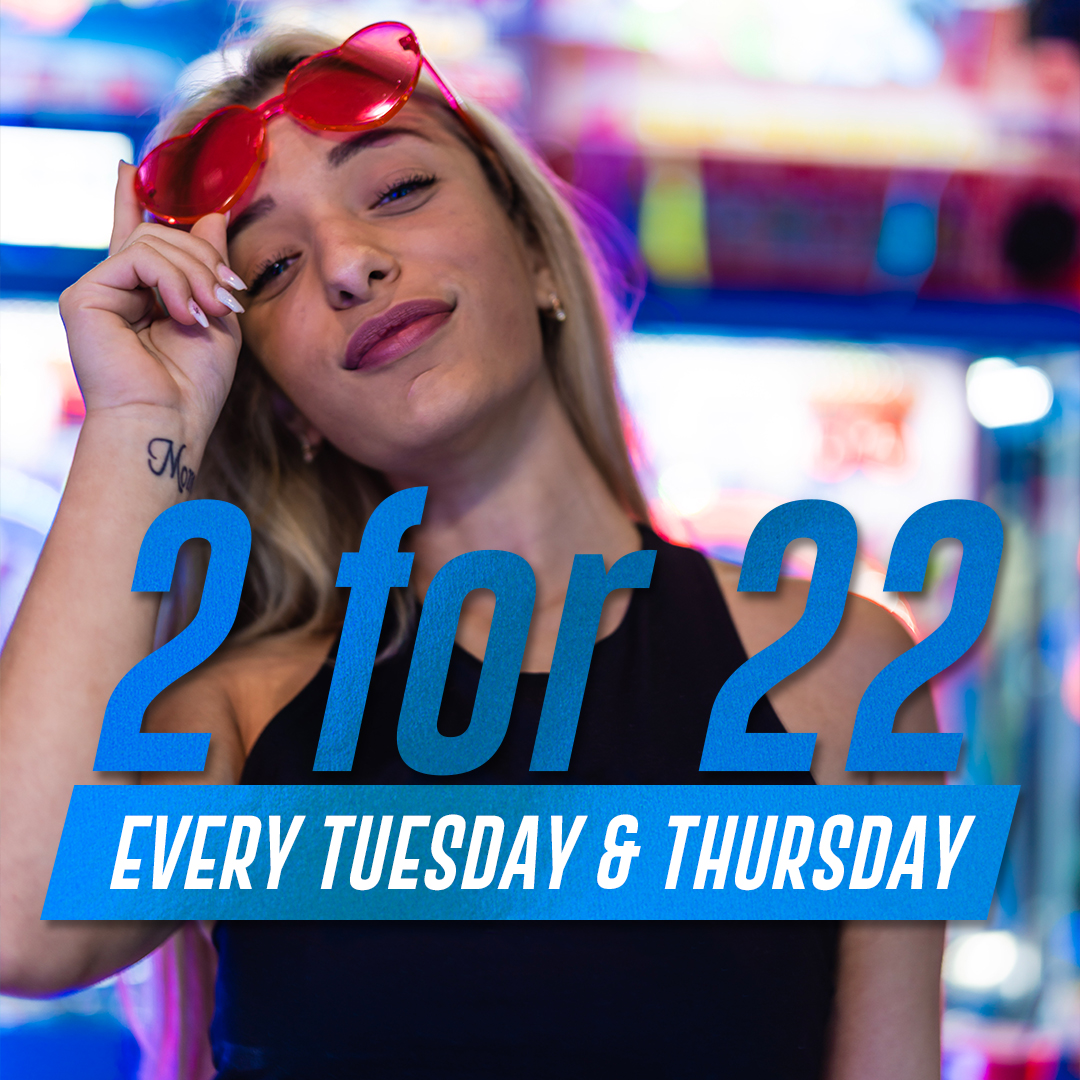 At Xtreme Action Park, every Tuesday and Thursday get 2 activities for $22 available all day! Choose from XD Dark Ride, Ropes Course, Roller Skating, Laser Tag and VR Games. The possibilities are endless! Let us know on social media what your favorite combination is @xtremeactionpark
This promotion is only available on Tuesdays & Thursdays. Cannot redeem during holidays and Blackout dates. Offer excludes Go Karting and Bowling.