The dead body of a Dr. Viktor Shelly has been found in the woods by a couple of hikers on their daily jog. His lab coat, once a brilliant white, has become a tattered set of bloody rags that shroud his mangled corpse.
Now, Evolution Industries, the corporation he once worked for, is claiming legal rights to all of his property– effective immediately. Surprisingly, the local police are more worried about complying than solving the case. You must hurry. Follow Viktor's blood trail back to his small mysterious cabin; The place where this all began.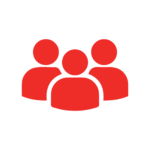 Room Details
Players | 3-10 max
Difficulty | 9/10
Time | 60 minutes
Intensity | Medium
Not Handicap Accessible
Darkness
Graphic Imagery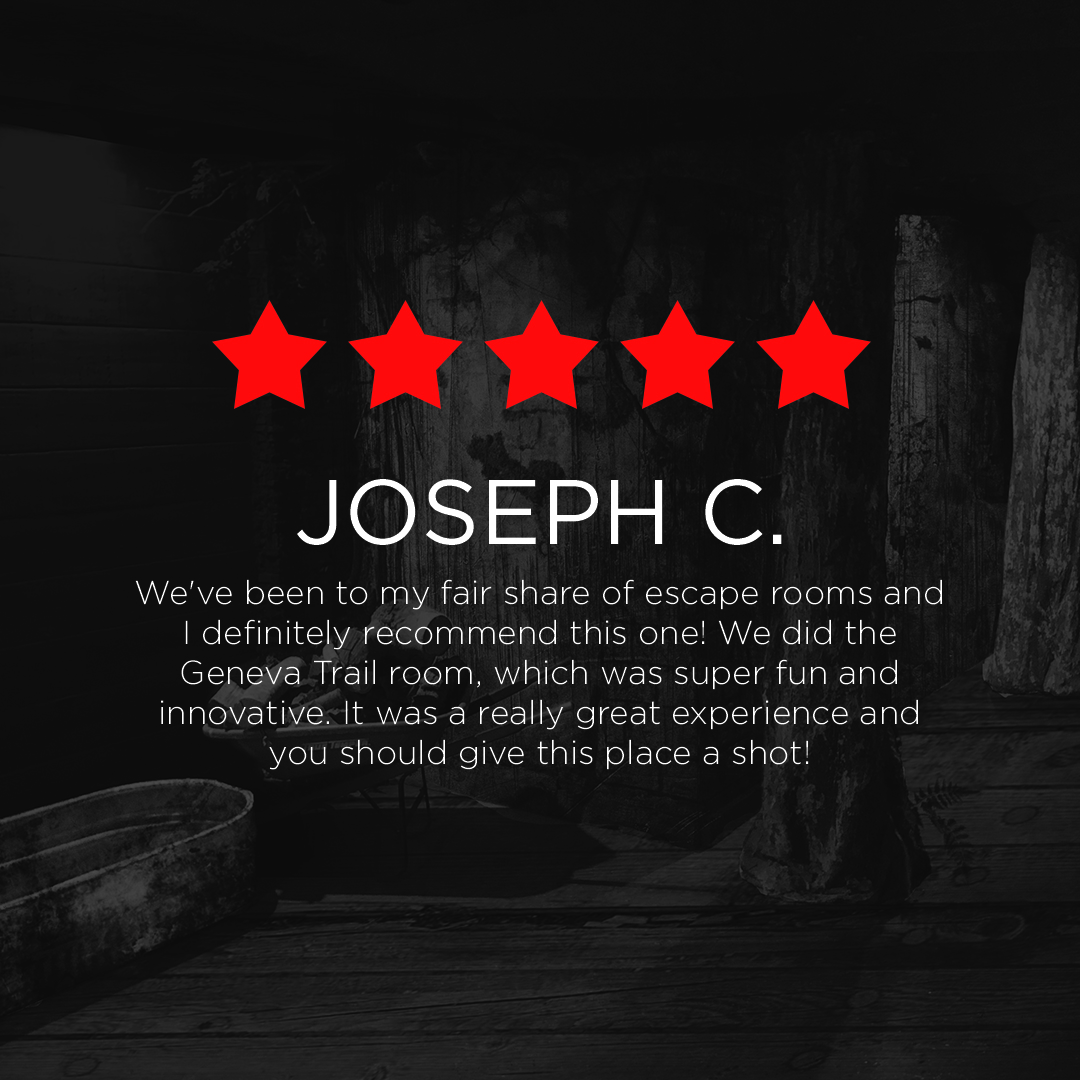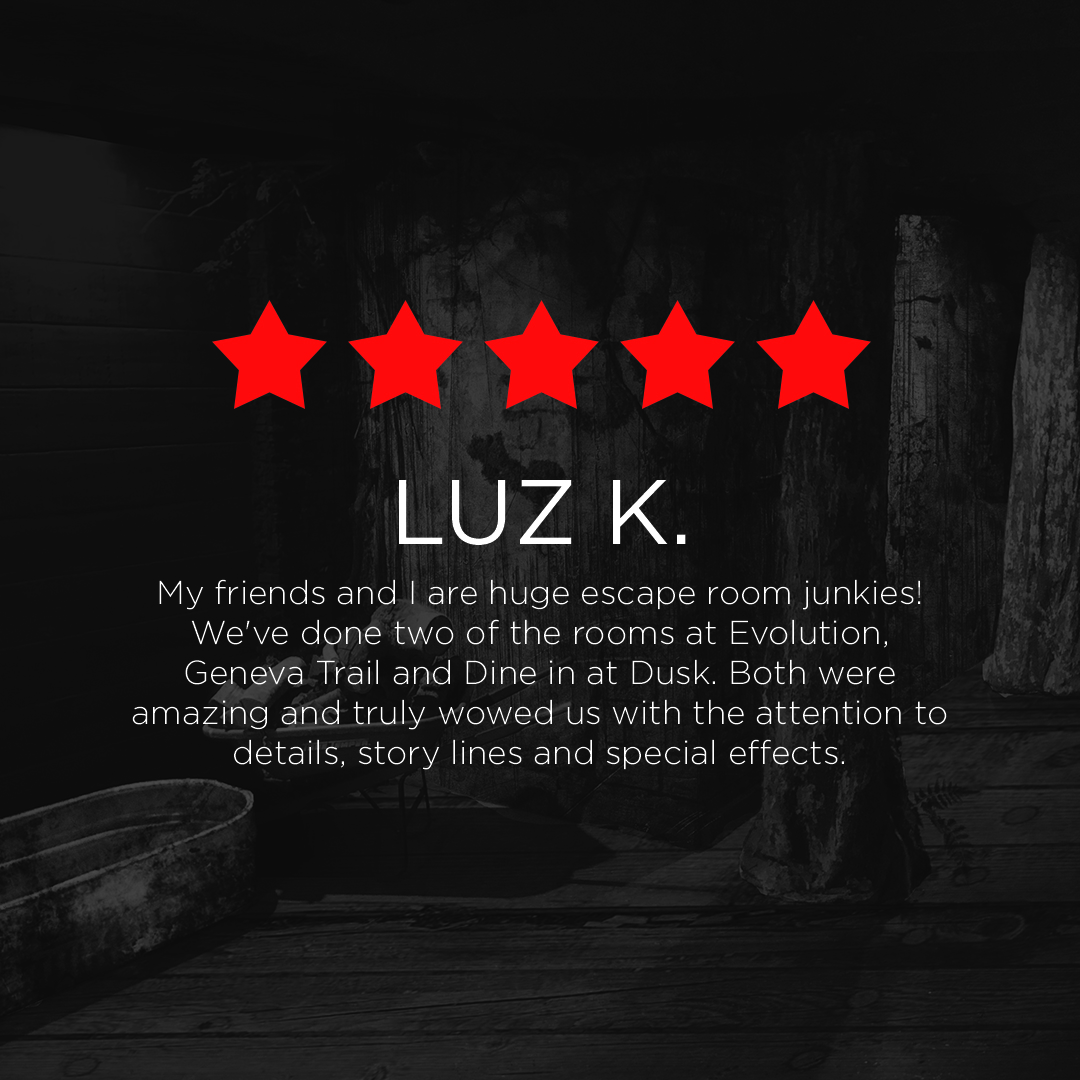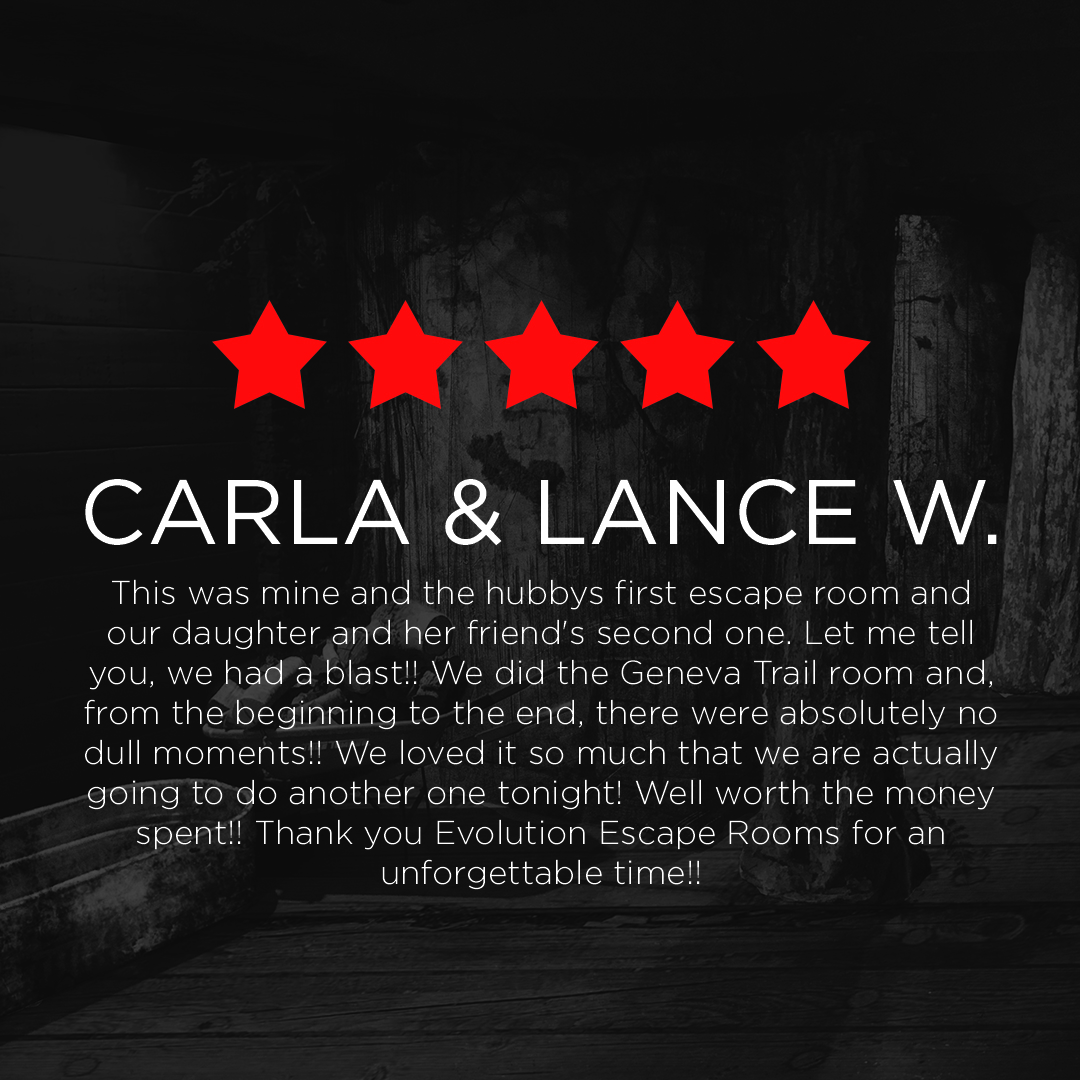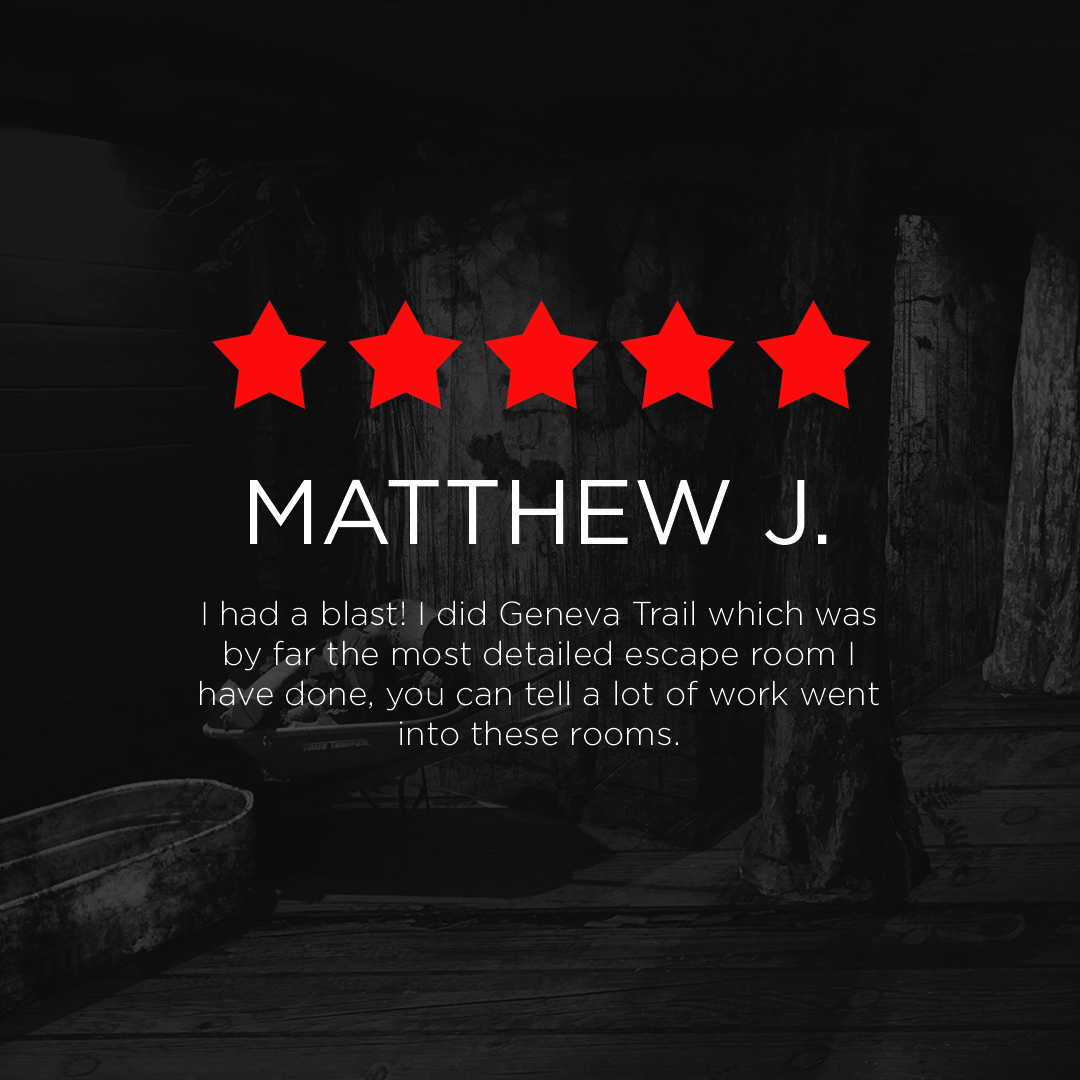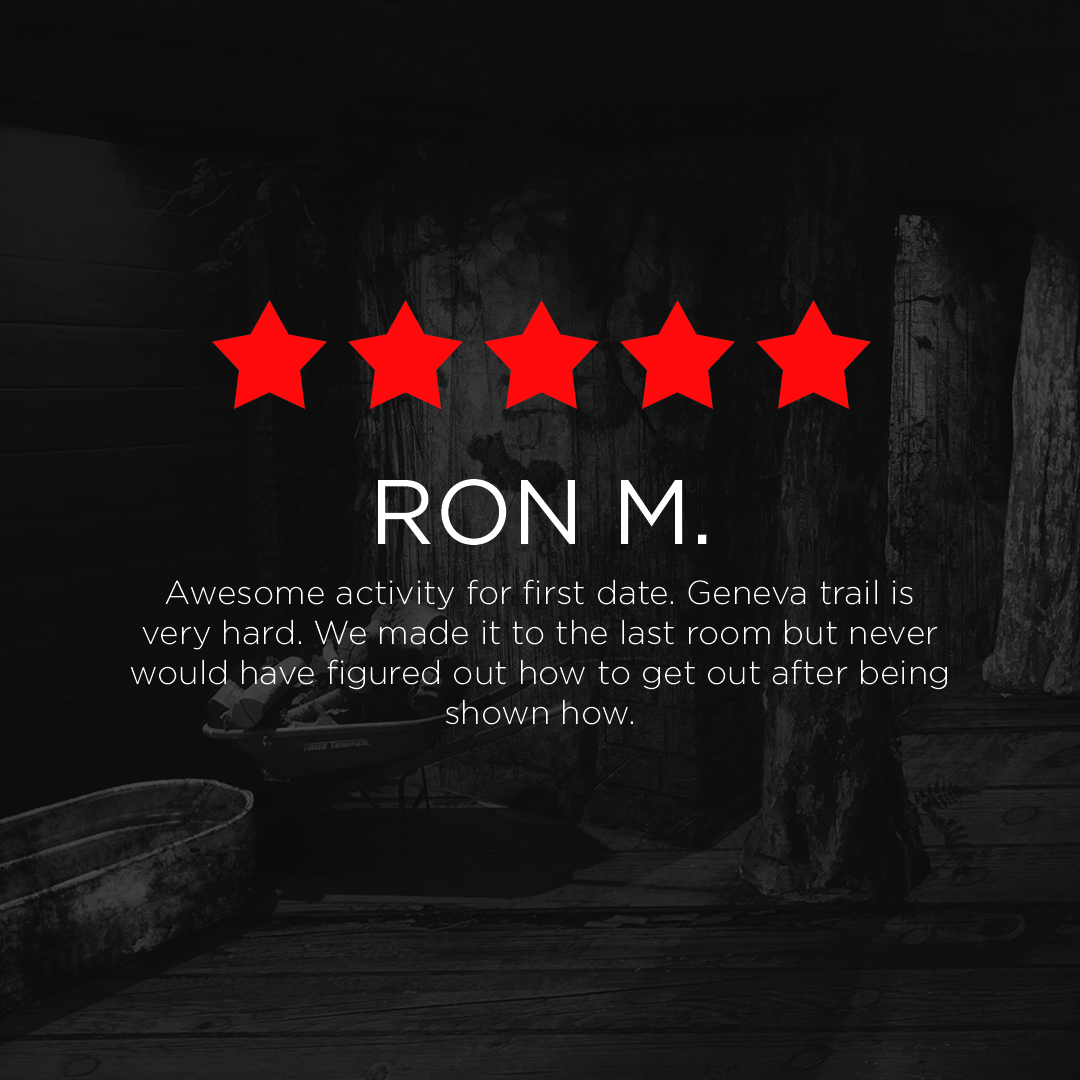 ESCAPE ROOMS: This room requires a minimum of 3 players. To reserve the entire room exclusively, all tickets for the selected time will need to be purchased or other players may join you. Evolution Escape Rooms are recommended for ages 16 and up, however, exceptions can be made with an adult present. Participants must check in at least 20 minutes before your scheduled time. If you are late, or do not check in on time, you could lose your time slot.
ESCAPE ROOM WARNINGS: You may experience flashing lights, tight spaces, and loud noises while in Evolution Escape Rooms. Any participants that might be affected by these conditions may want to opt out of this activity.
Tickets are NON-REFUNDABLE. Pricing subject to change at any time without notice.