Welcome to Nightmare Village!
Encounter creepy strangers, killer clowns, zombies and more freakish delights as we unveil two new Haunted Houses inside Xtreme Action Park – Nightmare Village.

Bring friends, family or anyone who enjoys a good fright to our newest Halloween convention and Haunted House Experience!
Scares and excitement await in two brand new Haunted Houses – The Seventh Gate and Carnival of Carnage, get ready for your close up in our frightening selfie museum and enjoy refreshments in our mystery speakeasy! Around every bend of Nightmare Village there's something spooky for everyone!
DATES
Available for 5 weekends in October! Open 7pm to close. Hours subject to change.

OCTOBER 1-2
SATURDAY & SUNDAY
OCTOBER 7-8-9
FRIDAY TO SUNDAY
OCTOBER 14-16
FRIDAY TO SUNDAY
OCTOBER 20-23
THURSDAY TO SUNDAY
OCTOBER 27-31
THURSDAY TO MONDAY
Ticket Disclaimers: Not recommended for children under 13. Parental discretion advised. All participants must sign a waiver. Minors must have a signed parental waiver to enter. All minors must be escorted by an adult. Max 6 guests to enter at one time.
NO REFUNDS. NO EXCEPTIONS.

The Seventh Gate
It's been 20 years since Ayden Jones witnessed the death of his beloved family. A
wicked crime followed by a wicked murder. Now having moved back into
his family's inherited estate, it is here he has put the pieces of his life back
together through the occult. Dark ritual and sacrifice are prominent and have
spun out of control. His family has come back but not for the better. Something
has happened. Something has changed. Journey through the 7th Gate and
uncover the truth about the Jones'.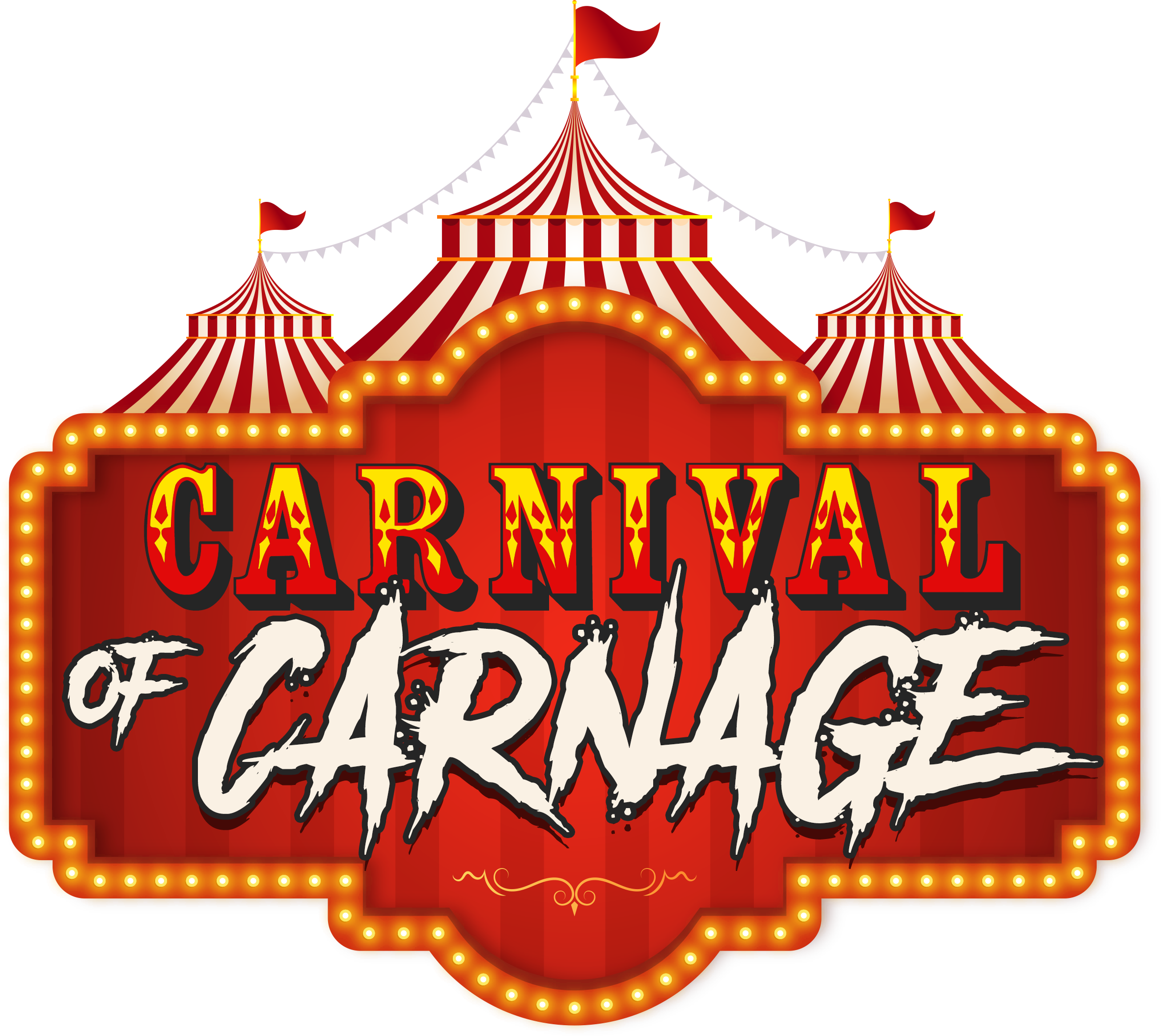 Carnival of Carnage
Inhabitants of evil have come to gather under the big top. Madness has plagued
the circus grounds and the clowns have lost something precious to them. The
main star of the show—the Geek! It has escaped! Can you make it out of the
Carnival of Carnage before it's too late?
Mysterious Green Fedora Bar
This bar is so secret, we don't even know when it appears but when it does you're in for a real treat!
Great cocktails, mysteries and fun await in this cocktail bar of mystery. Look out for the
GREEN
hat!
HORROR MARKET
This market has everything from Nightmare Village Merch to some of the coolest vendors on the horror circuit!
Horror Market is open to the public Saturday, October 29 from 6pm to Midnight & Sunday, October 30 from 6pm to 10pm.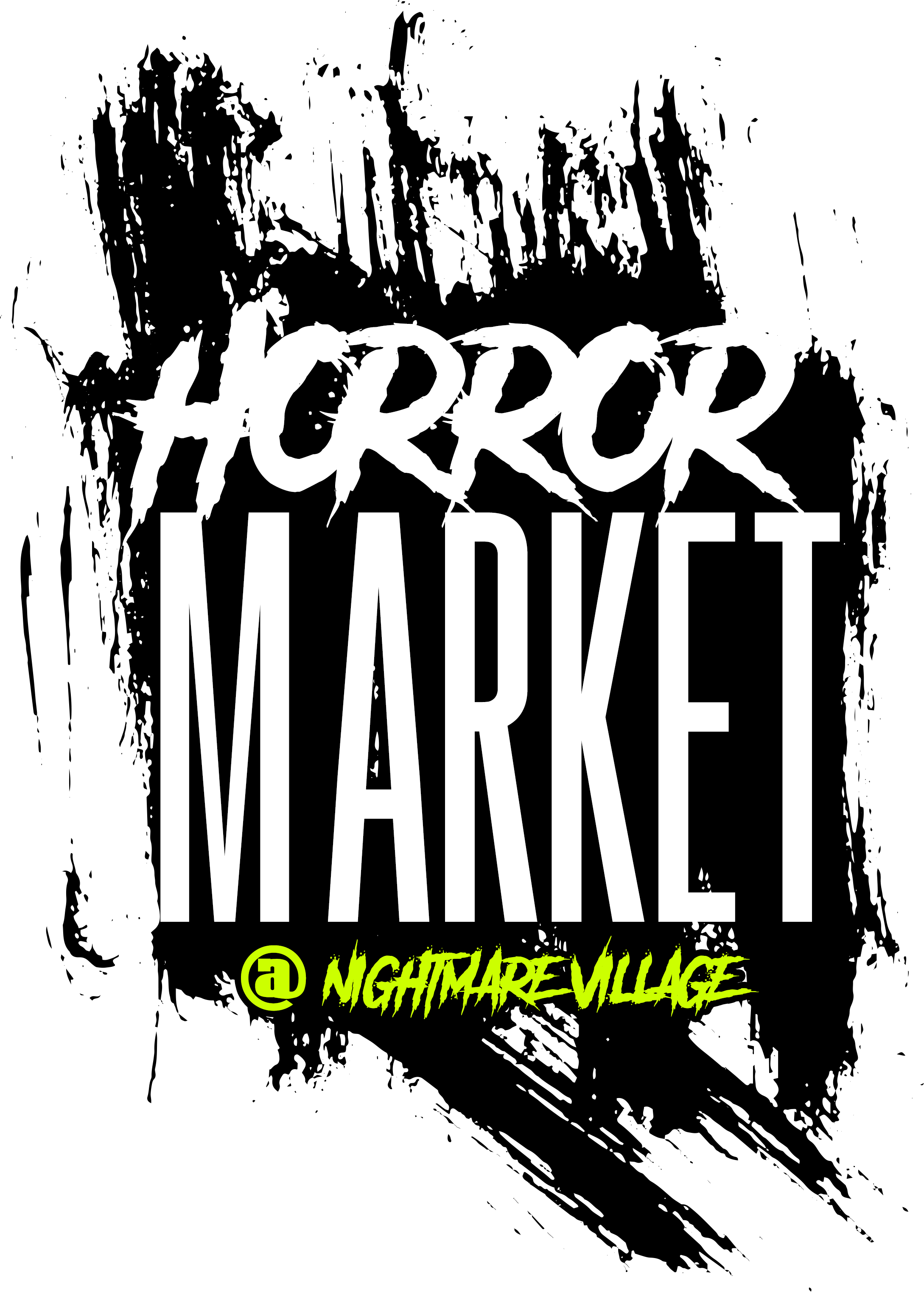 Frequently Asked Questions
Are there any age restrictions?
Nightmare Village is recommended for adults and teens, but younger kids may come if parents choose to bring them. Minimum age is 13 years old. There are no special prices for children and no refunds if anyone decides not to finish the haunt. There are many emergency exits throughout each attraction in case anyone gets too scared to continue.
Can I go in if I'm pregnant?
Nightmare Village's Haunted Houses are not recommended for visitors who are pregnant, have heart conditions or are in general poor health.
Is Nightmare Village wheelchair accessible?
Yes, but in dark areas, staff assistance will make navigation easier.
Can I buy tickets in advance?
Yes. Purchasing tickets online and in advance is highly recommended and the only way to guarantee entry upon your arrival at Nightmare Village. Walk-up sales are subject to availability. If a timeslot is sold out online, it is also sold out at Guest Services. Online ticket prices (after applicable sales tax and service fees) are roughly the same price as those at Guest Services, so it is definitely better to purchase in advance to ensure entry upon your arrival.
Is there a way to avoid waiting in line?
Yes, if you purchase our Fast Haunt Pass or Special Haunt Pass you can skip the line and get immediate entry into the haunts.
What is a Fast Haunt Pass and how do I get one?
The Fast Haunt Pass gives you rapid access to both haunted houses. Once you have your Fast Haunt Pass ticket you can go straight to the Fast Haunt Pass entrance of the haunt for fast, often immediate access. Please note that you do not have to buy a regular timed entry ticket in addition to a Fast Haunt Pass to enter – the price of a Fast Haunt Pass includes admission to both haunts AND also includes expedited entry.
Is it a maze? Can I get lost?
Nightmare Village is not a maze. Areas of the attractions may be confusing to some, but the staff will help you find your way if necessary.
Once we've used our ticket can we go through again with the same ticket?
No. A new ticket is required for each visit.
How old do you have to be to work at Nightmare Village?