Welcome to Nightmare Village!
Encounter creepy strangers, killer clowns, zombies and more freakish delights as we unveil two new Haunted Houses inside Xtreme Action Park – Nightmare Village.

Bring friends, family or anyone who enjoys a good fright to our Haunted House Experience!
Scares and excitement await in two brand new Haunted Houses – The Seventh Gate and Carnival of Carnage! Around every bend of Nightmare Village there's something frightening for everyone!
RSVP FOR OPENING NIGHT
Fill out the form below to reserve your spot at Nightmare Village on Opening Night, Friday September 29 from 7PM to 10PM. RSVP window will close September 15th.
The Seventh Gate
Father Ambrose, having returned from his latest expedition from the middle east, uncovered an ancient secret, a book he dare not reveal to his brothers and sisters, even the world just yet. With a background PHD in Archeology and Ancient Religion, he was determined to be the first to uncover the hidden truth about the 7th Gate and it's seven deadly sins, a mere folklore talked about while attending monastery school. It was during the first night, while thunderous lighting cracked the sky, did he open the pages of the occult book and began hearing voices. They came from the shadows, the corners of every room. Doors slammed shut. Fear took Father Ambrose.
He locked himself away in his bed chamber, waiting for the storm to pass, for his mind to resolve, but instead heard a knock at the door. "Father Ambrose, is everything alright?" Relieved to hear the voice of sister Margaret, Father Ambrose rushed to open the door and found that Margaret's habit and veil were missing, her hair was teased, and her eyes were glowing a deep magenta. "There you are, Father" she said. "Stay with me and keep me safe." It was then Father Ambrose knew the mistake he had committed. The wrong he could never right. The seven deadly sins are now among Us, and will torture every living soul that dare enter the 7th Gate!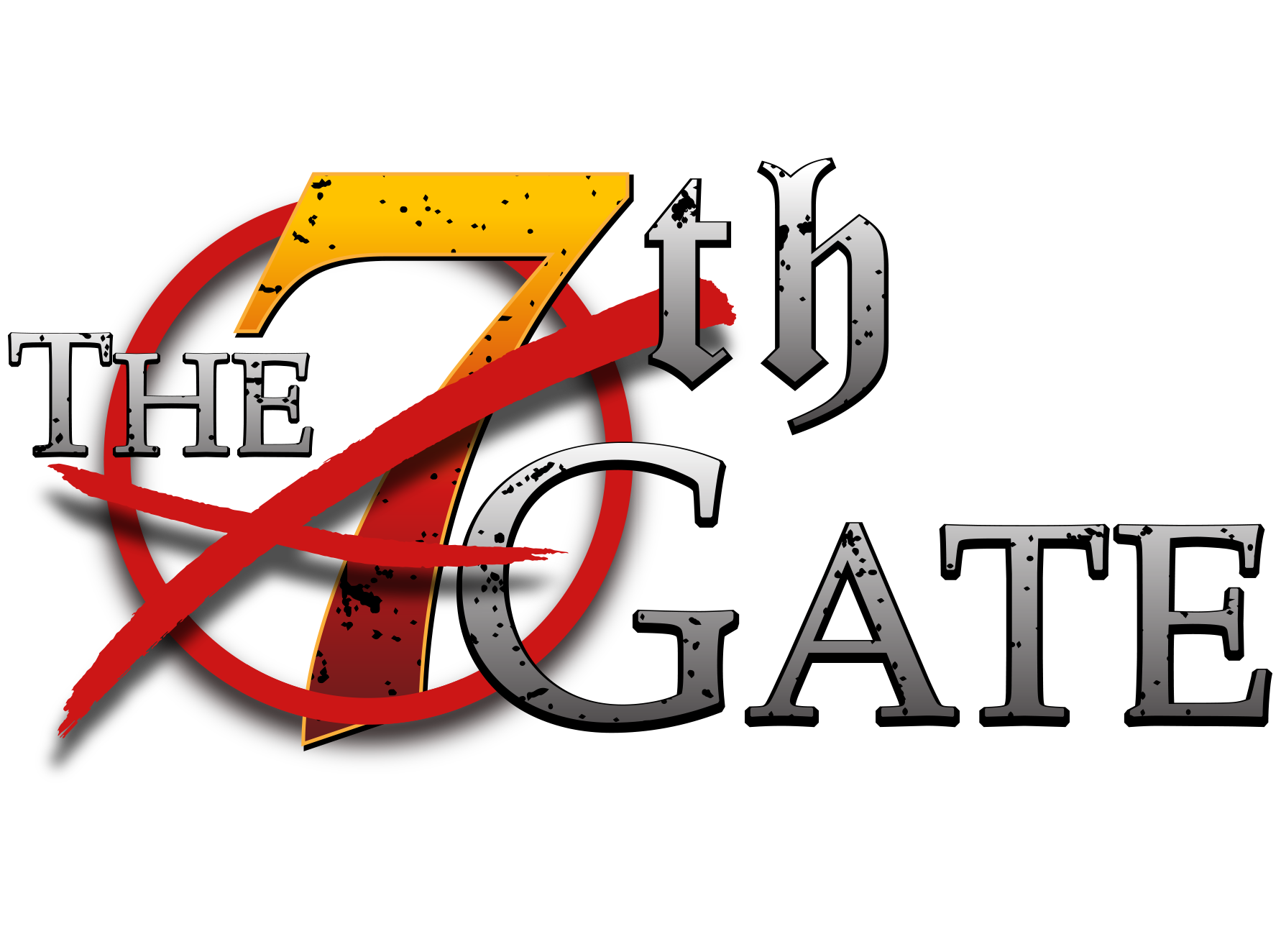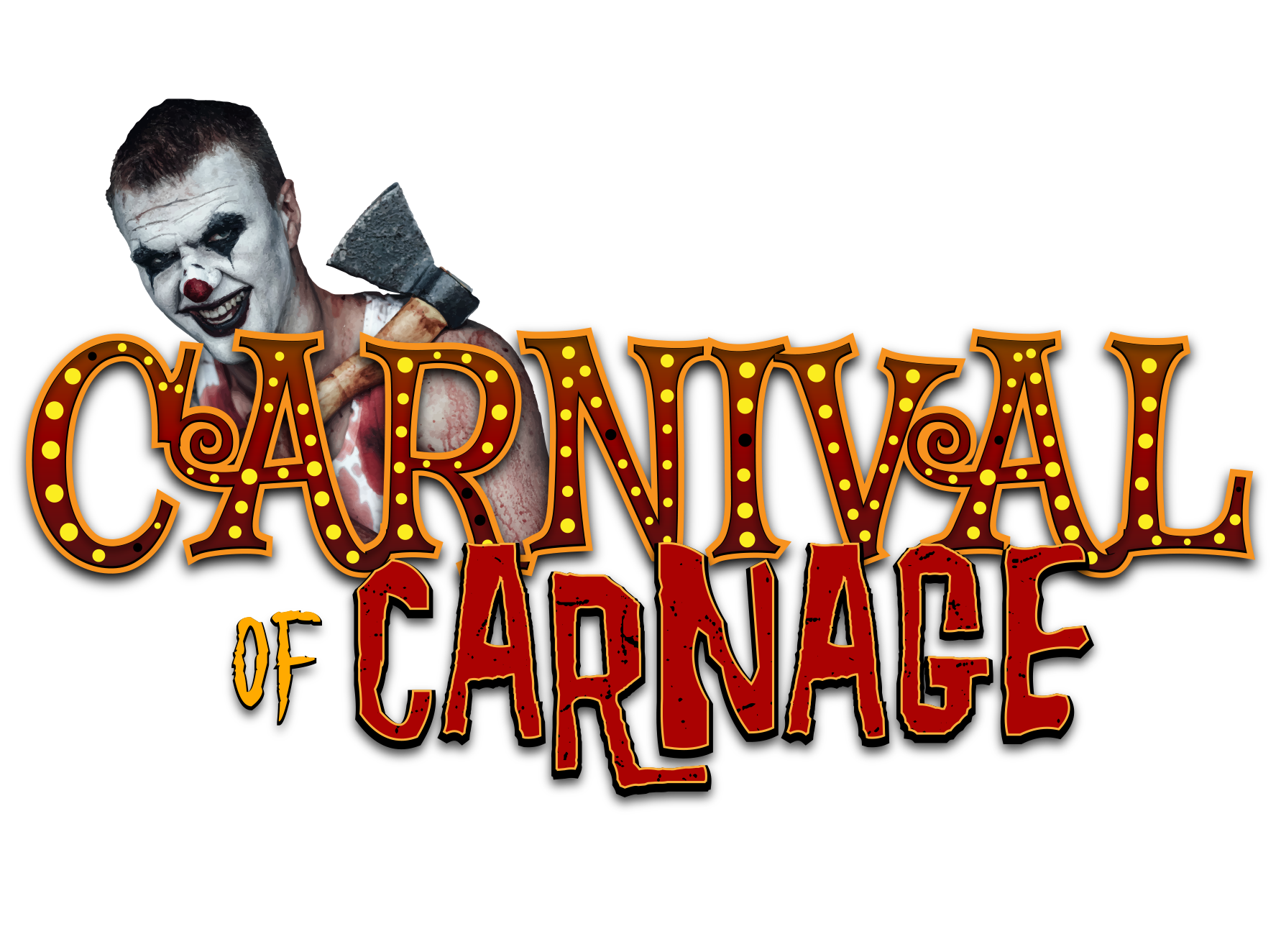 Carnival of Carnage
Duskfield Springs Hospital, a noteworthy establishment for treating the insane, has been taken over by clowns! Doctor Korvak, the new resident practitioner, has left on sabbatical, leaving his understudy Nero to prescribe all the necessary medicines. Entire rooms have been knocked down and replaced with cages for incoming patients. There's a new type of treatment plan now. The Carnival of Carnage! "Step right up folks! Don't be shy. We'll make you a better person today, GUARANTEED!"
DATES
Starting September 29th to October 31st. Hours subject to change.

SEPTEMBER 29
FRIDAY | 7PM TO 10PM

SEPTEMBER 30
SATURDAY | 7PM TO MIDNIGHT
OCTOBER 6 & 7
FRIDAY AND SATURDAY | 7PM TO MIDNIGHT

OCTOBER 13 & 14
FRIDAY AND SATURDAY | 7PM TO MIDNIGHT
OCTOBER 15 & 19
SUNDAY AND THURSDAY | 7PM TO 10PM
OCTOBER 20 & 21
FRIDAY AND SATURDAY | 7PM TO MIDNIGHT
OCTOBER 22 & 26
SUNDAY AND THURSDAY | 7PM TO 10PM
OCTOBER 27 & 28
FRIDAY AND SATURDAY | 7PM TO MIDNIGHT
OCTOBER 29 TO 31
SUNDAY TO TUESDAY | 7PM TO 10PM
KIDS' HAUNTED HOUSE
OCTOBER 28
SATURDAY | 12PM TO 3PM
Ticket Disclaimers: Not recommended for children under 13. Parental discretion advised. All participants must sign a waiver. Minors must have a signed parental waiver to enter. All minors must be escorted by an adult. Max 6 guests to enter at one time.
NO REFUNDS. NO EXCEPTIONS.