The Best Beer in Miami at The Pit Bar
South Florida's own Biscayne Bay Brewery was just voted the best beer in Miami by Miami New Times – the leading independent news source in Miami, Florida. At Xtreme Action Park, we love supporting local business and Biscayne Bay Brewery makes it easy to do with their superb quality and fine tasting craft beer.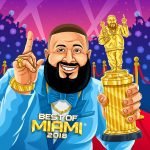 At The Pit Bar sports bar, we proudly serve Biscayne's Double Nine IPA, La Colada porter as well as our very own Xtreme Ale which was crafted by the brewery exclusively for Xtreme Action Park.
Our Biscayne Bay Beers On Tap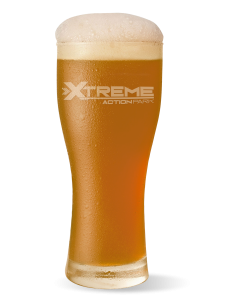 Try our Xtreme Pale Ale
5.5% ABV and brewed locally by Biscayne Bay Brewery. Brewed in the tradition of a European-style Pale Ale, the Scotch malt foundation lays the groundwork for its unique flavor and character. A heavy dry hopping lends aroma and flavor to this beer, but keeps the bitterness factor low.
Double Nine IPA
Pilsner, pale and wheat – Intense malty foundation built on Scotch malt lending caramel and honey notes. Three different hops add to the bitterness and citrus notes while a heavy dry hopping brings forth hop aromatics.
La Colada
An English style porter – Cold brewed Cuban coffee is the star here with its intense aromatics and lasting coffee finish. A mix of chocolate and roasted malts along with lactose sugars give our Porter a unique flavor profile.
Enjoy the above mentioned Biscayne Bay brews as well as many other craft and draft beers at our Full liquor Sports Bar – The Pit Bar!

Other Craft Beers in our line up include*
Inspired by the city of Chicago and densely populated with flavor, 312's spicy aroma of Cascade hops is followed by a crisp, fruity ale flavor delivered in a smooth, creamy body that's immensely refreshing
Sierra Nevada Tropical Torpedo
Inspired by island life, we created an IPA completely disconnected from the mainland. We used our one-of-a-kind Hop Torpedo to deliver an intense rush of hop flavor and the lush aromas of mango, papaya, and passionfruit with every sip. Enjoy our tropical twist on the American IPA.
Purple Haze is a crisp, American style wheat beer with raspberry puree added after filtration. Therefore, you may see raspberry pulp in the beer. The raspberries provide the lager with a subtle purple coloration and haze, a fruity aroma, and a tartly sweet taste.
A magical, mystical Monkey whose golden sole glows with the wisdom of the ages. This radiant ale is rich in the spirited tradition of Belgian-inspired brewing. Our Golden Monkey is both playfully delightful and profoundly satisfying. Exotic spice from the East rounds out this global journey to joy. Get on board. This Monkey's bound for glory!
Brewed in Pompano Beach, FL Jump in and take a hop-fueled ride down highway IPA1A. Inspired by the refreshing breeze and scenic surroundings of South Florida's most iconic beachside highway, this IPA is the perfect way to end any road trip. From the citrus aroma and floral bouquet to the dry, yet surprisingly quenching zest of hops, IPA1A finishes with a subtle citrus flavor and an understated malty backbone.