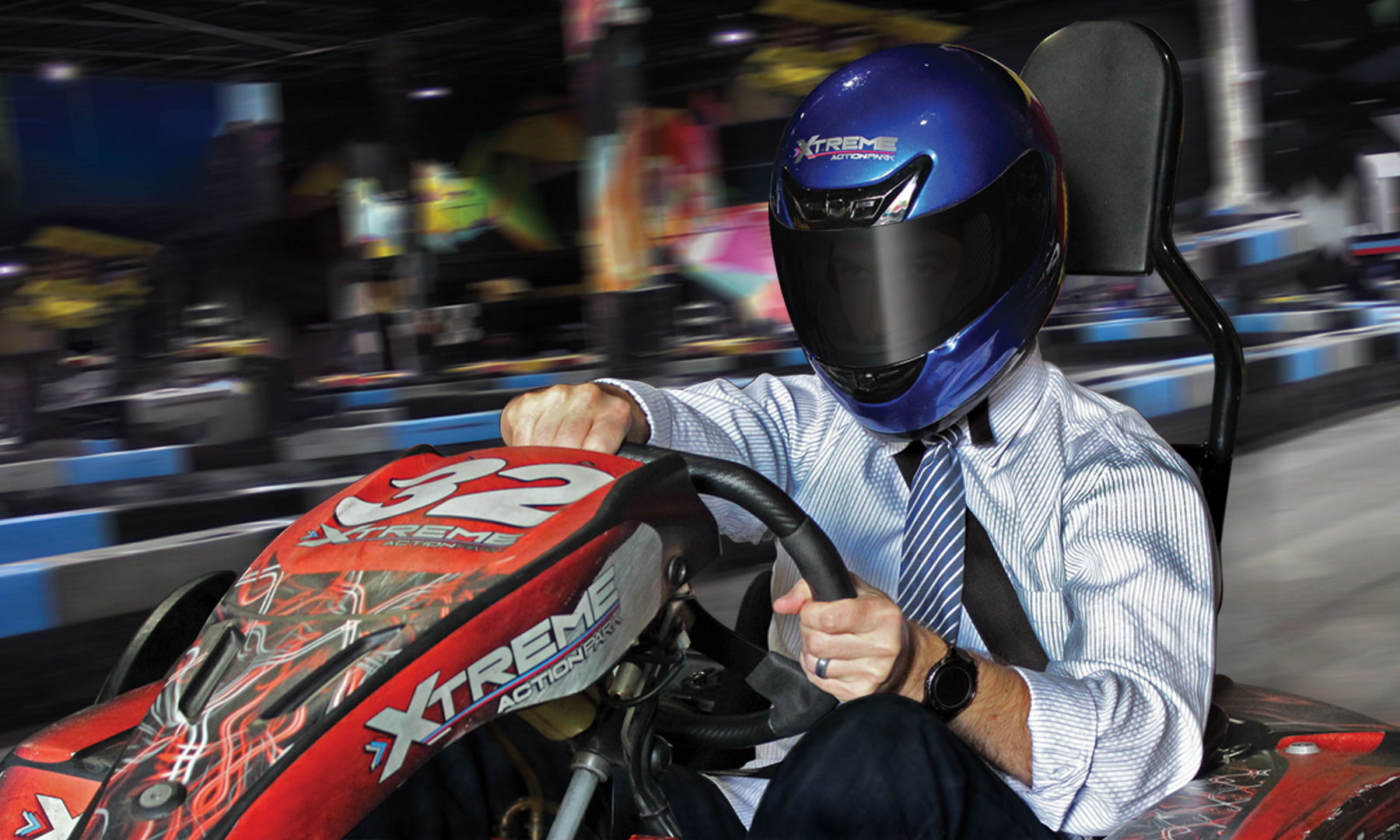 At Xtreme Action Park, we mean business… Team building for your business that is! Why settle for the "same-old-same-old" when you have the largest indoor Team Building Destination right here in South Florida.
Leave your employees with positive, lasting memories that will help to increase workplace productivity and communication skills. Go-Karting, Escape Games, Rope Course Adventures, and so much more! Whether you are a small business or big corporation we can customize packages that fit your needs – including activities, food and drinks.
The cure to all your corporate event needs
Ask your Human Resources Manager if Xtreme Action Park is right for your next company outing.
Our custom Team Building packages have been proven to increase Productivity in 100% of all Employees that participated in the study*.
*No actual study was conducted, but everyone had an amazing time!
What we offer
Take your team to the next level, literally, on our Ropes Course Adventure.  Conquer fears and work together on completing aerial obstacle courses with your teammates to beat the record and succeed. This exercise builds strength and motivates individuals to encourage and support each other in even the most "xtreme" setting or situation.
Challenge their intellect with Evolution Escape Rooms. Escape Rooms offer a physical adventure game in which players are locked in a room and have to use elements of the room to solve a series of puzzles and escape within a set time limit.
Sometimes it takes some Healthy Competition… Get your teammates in action on our interactive arcade room featuring 2-4 Players options for some friendly straight up gaming competition.  Or try our Glow-in-the-Dark Bazooka Blast offering fun team challenges and physical gameplay in a black-lit arena.