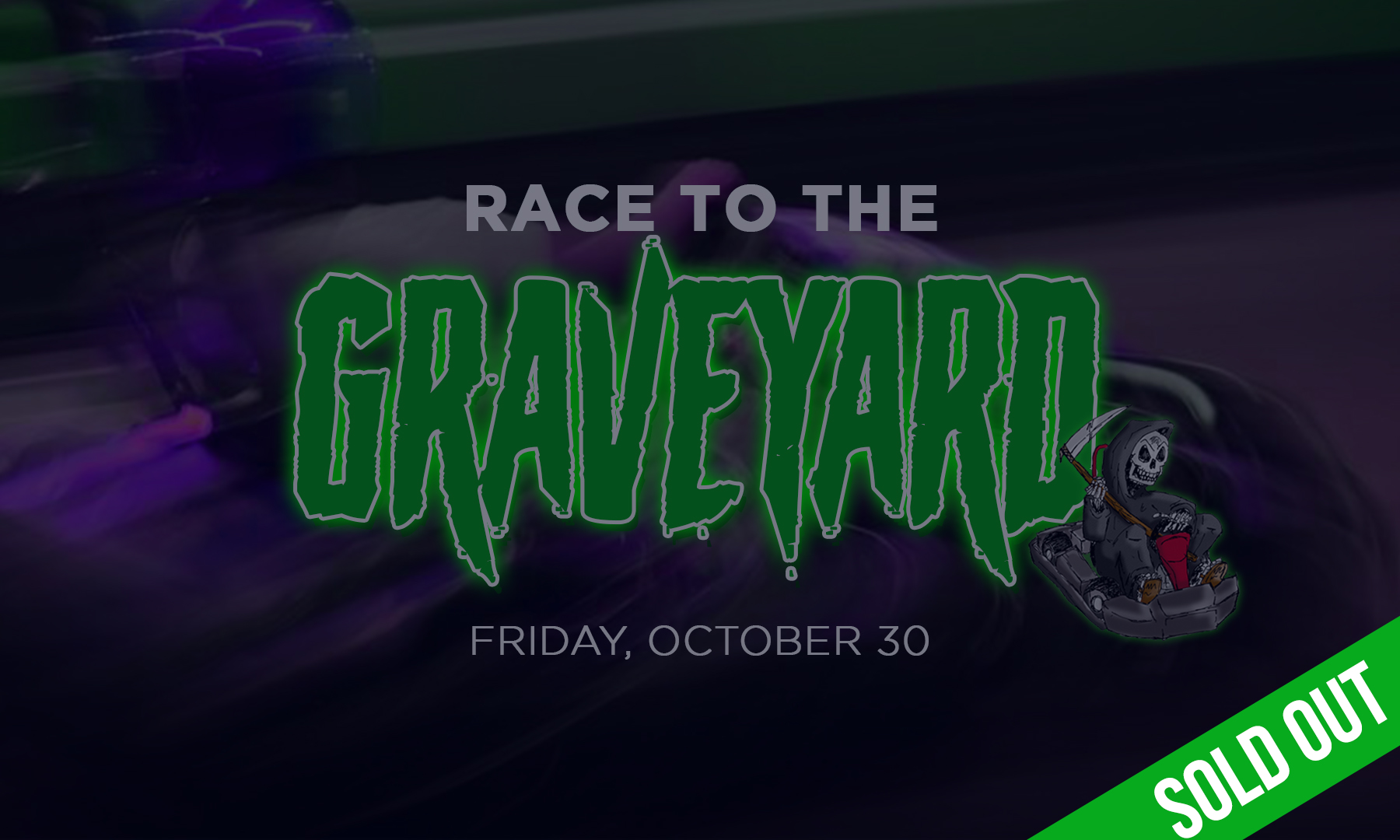 Race to the Graveyard is back for some spooktacular racing fun on Friday, October 30, 2020. This Halloween inspired go kart race is sure to leave you shaking in your head sock. Participants enjoy a race in the dark with spooky holiday surprises.
This once a year racing event is open to experienced drivers only in our Pro Karts. This year, there will be TWO races on the track: 7pm and 10pm. Space is limited to 10 drivers per race.
Entry Cost is $50 per driver and includes a 50 Lap Race and a chance to win Xtreme Action Park prizes.
Prizes:
1st Place = $100 Gift Card
2nd Place = $50 Gift Card
3rd Place = $25 Gift Card
Participant Requirements: Must be minimum 16 years old, have a valid race license and able to drive in a Pro Kart. Only drivers with 2 or more stars on their account will be permitted to race. Standard kart requirements and rules apply.
Racing starts at 7pm & 10pm, so be sure to report to the Track Marshal no later than 30 minutes BEFORE race start to be placed in your lap race session. No exceptions.
Schedule
7:00pm Race (SOLD OUT!)
6:00pm – Check-In Starts
6:45pm – Mandatory Race Briefing
7:00pm – Race Qualifying (5 Laps)
7:10pm – 45 Lap Race Start
7:30pm – Race Ends
10:00pm Race: (SOLD OUT!)

9:00pm – Check-In Starts
9:45pm – Mandatory Race Briefing
10:00pm – Race Qualifying (5 Laps)
10:10pm – 45 Lap Race Start
10:30pm – Race Ends