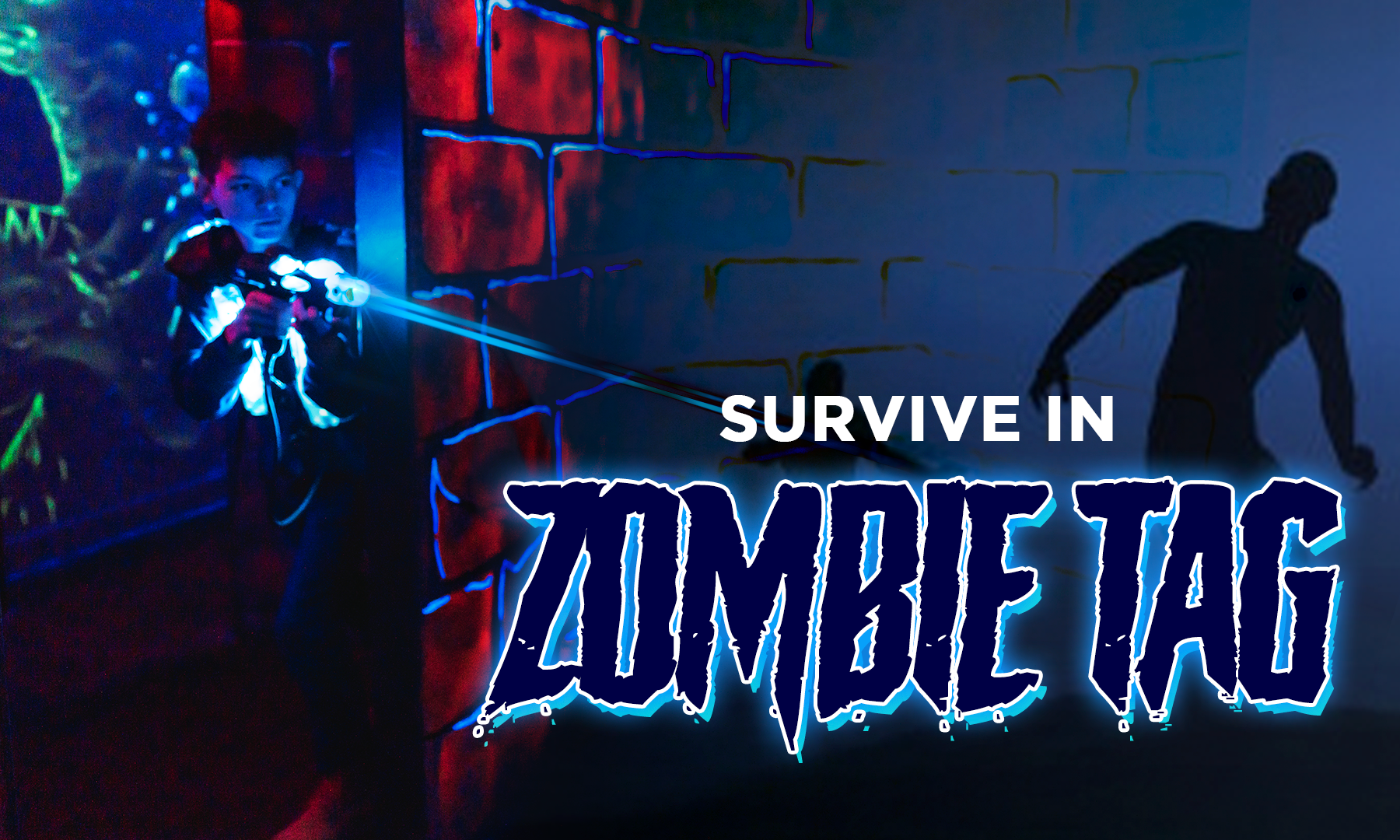 Another human has been turned – Hold onto your brains! A zombie outbreak has taken over the laser tag area at Xtreme Action Park.
On Fridays, Saturdays and Sundays throughout the month of October, experience our Halloween edition Laser Tag. Bring your favorite laser tag warriors to take on a swarm of zombies lurking in every corner of the glow-in-the-dark area. We've got interactive animation zombies and some spooky Halloween surprises for you. You better get them first, because they will get you!
Looking for a Halloween treat with a bite? Zombie Tag is the perfect Halloween activity for kids and adults alike.
Subject to availability. Spaces are limited. Parental discretion advised and this game may be frightening for younger children.
Play Zombie Laser Tag
Available on Fridays, Saturdays & Sundays in October.
Zombie Laser Tag is first come, first play.
Space is limited and face mask are required.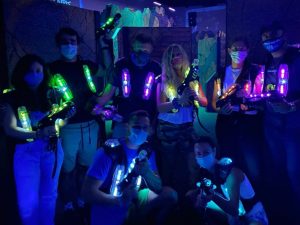 How to Play Zombie Tag
Zombie laser tag is a free-for-all game where each player begins the game as a blue survivor. 30 seconds into the game, the zombie outbreak begins. An announcement will play over the arena speakers to warn that the outbreak has begun as one player is infected and turns green. Any survivor who has been hit by a zombie will become infected and join the zombie side. Zombies fire more slowly, but they also earn a bonus for each player infected. Survivors will earn bonus points for as long as they remain human.
The final human player infected in each round is awarded a 10,000 point bonus. Once all humans have been infected, the round automatically restarts just like the beginning of the game. The game will continue until time has expired. Although the main object of the game is to survive, points are also awarded for tagging other survivors, making this truly every man for himself.