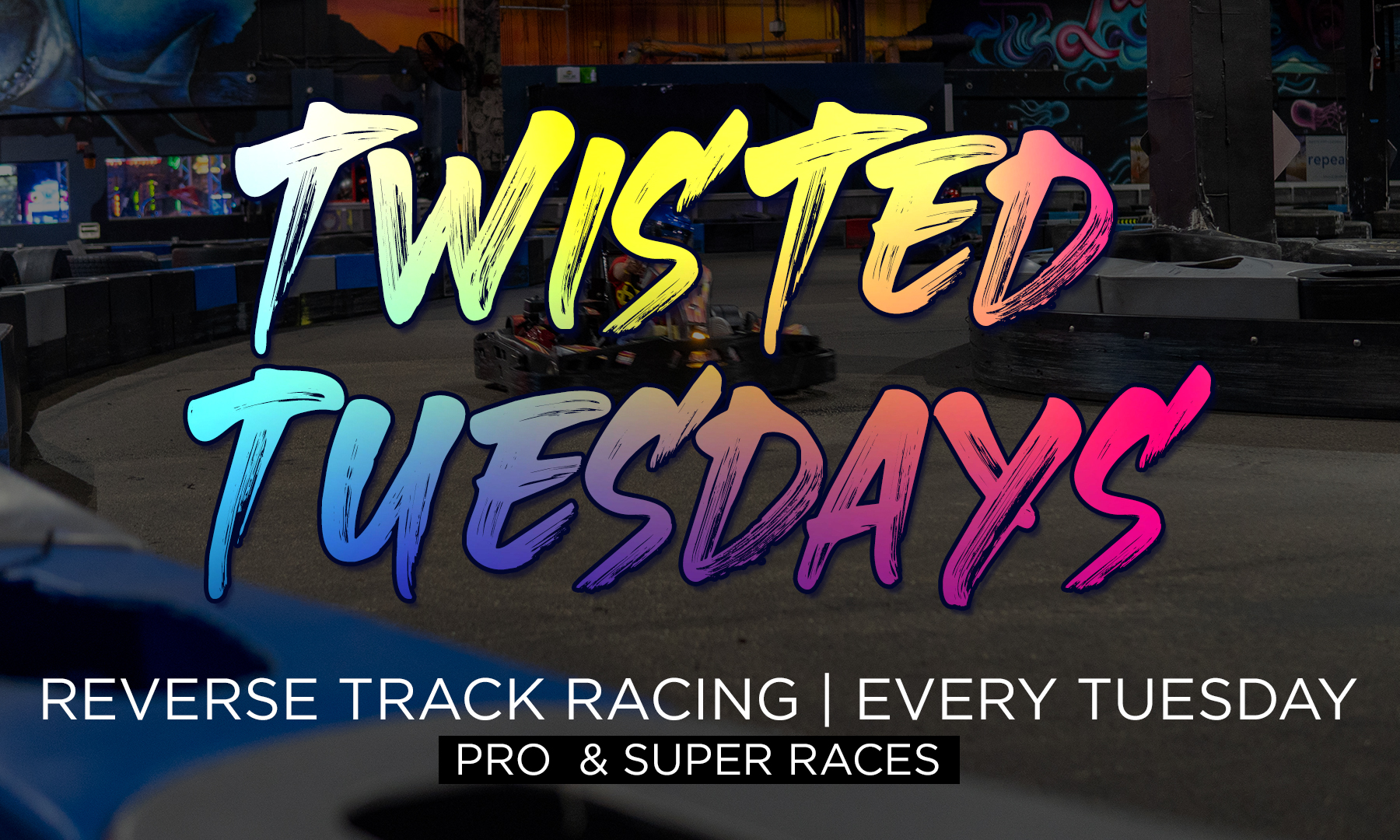 Twisted Tuesdays
Every Tuesday will forever be twisted on the track. Experience the twisted nature of a reverse course format for both pro and super races! This promotion is available all day on Tuesdays so get ready to get Twisted every Tuesday starting February 2nd!
*All dates subject to availability. Excludes blackout dates and holidays. Cannot be combined with any offers or promotions.
PRO RACERS
Minimum 13 years old
Participants must be 62″ or above.
All racers are required to wear closed toe shoes (sneakers, loafers etc.). Headsocks and helmets are provided.
SUPER RACERS
Minimum 16 years old and 62″ or above.
Participants must be a current Pro Race Member with a current race license with no derogatory marks or bans on their license
Drivers must have raced our track at least 5 times. 3 of the 5 races must show at least one lap per heat with our current Super Race qualifying lap time. Currently 22 seconds.