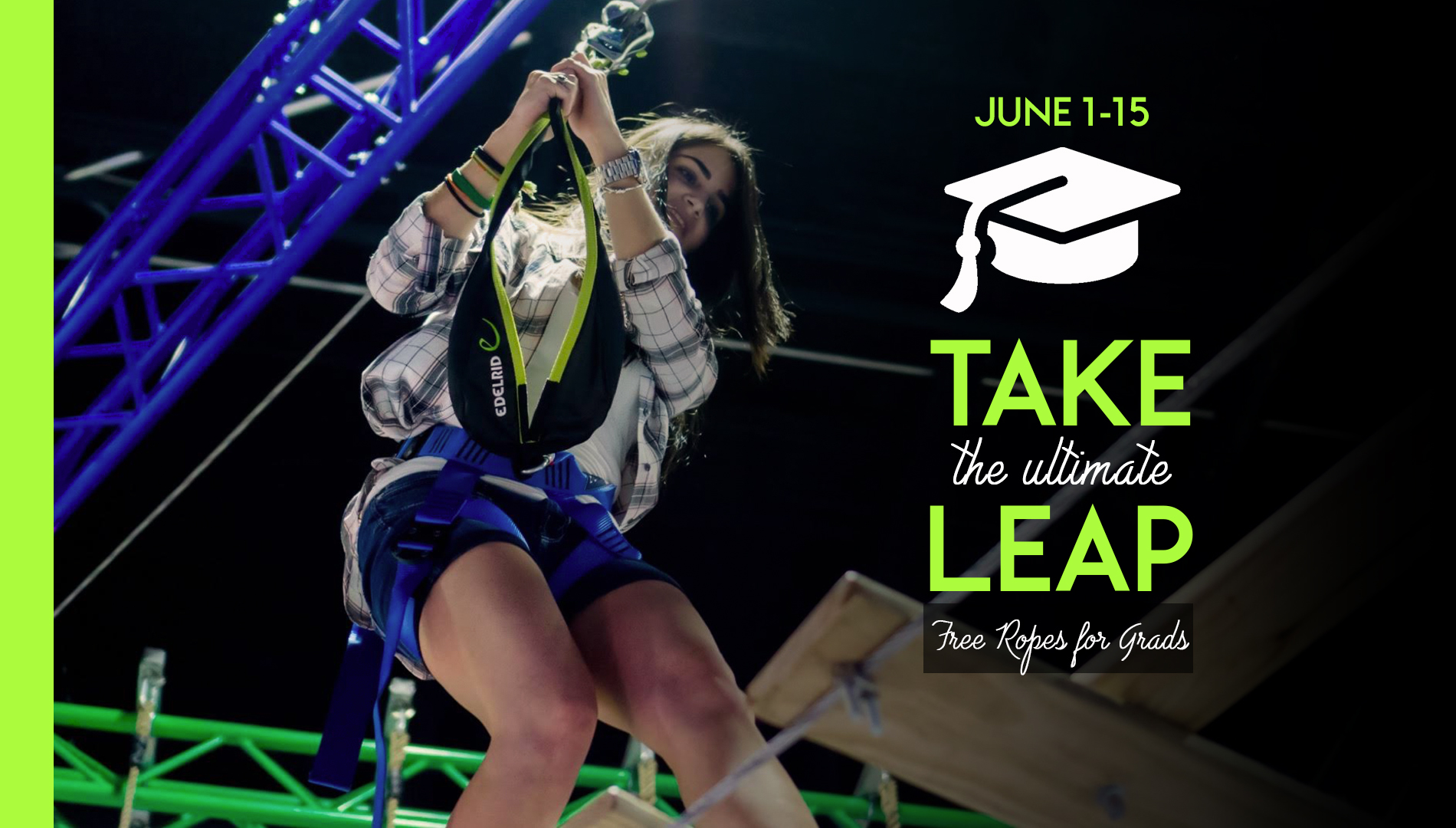 This event has expired.  Archived –
CLICK HERE for current events
Here's to taking the Ultimate Leap!  Starting June 1 thru the 15, we invite local high school and college graduates to celebrate their educational success by "leaping" up high on our indoor Ropes Course Adventure – for FREE!
Much like the trials of life, we challenge you to test your skills on our 30+ platforms and physical moving obstacles, suspension bridges and climbing walls.  Bring your friends and family to capture and share your thrilling moments.  We hope you enjoy the challenge and congratulate you on your first of many more successes.  Congratulation Class of 2017!
*Offer valid June 1-15, 2017.  Limit one offer per person.  Cannot be combined with any other offers.  No cash value.