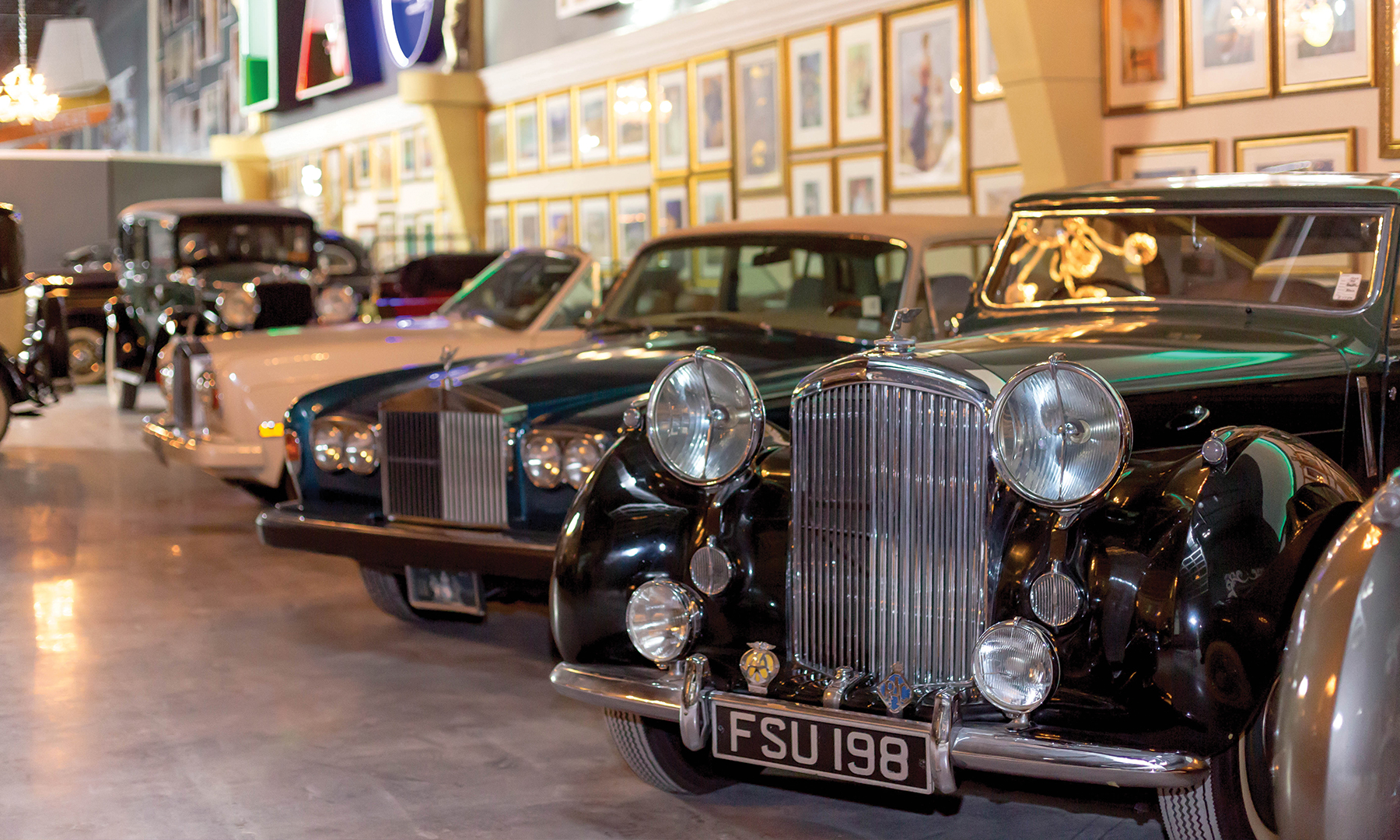 New Fort Lauderdale Auto Museum featured in Sun-Sentinel
Posted May 9, 2017
by: Johnny Diaz
Sun-Sentinel Reporter
Look at how beautiful," says Michael Dezer, marveling at the gleaming pink-and-white 1959 DeSoto sedan parked next to 13 other 1950s classic American cars.
"How can you not love all of them?"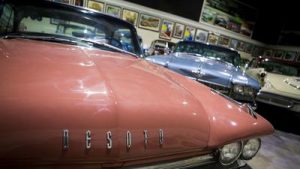 Dezer loves the almost 300 vehicles displayed at the Fort Lauderdale Auto Museum, which he opened April 10 inside Xtreme Action Park. They're from his personal collection, and he has dispersed the vehicles throughout three museums. The Sunny Isles Beach real estate developer also has the Miami Auto Museum in North Miami and the Hollywood Cars Museum in Las Vegas.
Why open another car museum? Because he was running out of space for his collection.
"We needed more room to put the cars in, because I keep buying them," says Dezer, 76, founder of the family run Dezer Development, which developed luxury properties in New York City's Chelsea neighborhood as well as Trump-branded properties in Sunny Isles Beach.
His last name is known in South Florida. His son, Gil Dezer, developed the 60-story Porsche Design Tower in Sunny Isles Beach, which offers car elevators for residents.That feature is called "The Dezervator."
It seems natural that his family would incorporate vehicles into their building design. In all, Michael Dezer says he owns 1,650 cars that he's bought from private owners, auctions and shows.
"People know that I'm a collector, so they call me and let me know, 'I have this for sale and this for sale,' " he says, as he toured the 30,000-square-foot facility on Tuesday. "I enjoy to look at them. I enjoy to drive them. That's my hobby, and I love it."
The new museum has five distinct areas defined by era and entertainment. Dezer says there is something for everyone, regardless of age. Cars are about nostalgia, he says.
"Everybody likes what they remember as a kid, or what their father had," says Dezer.
He remembers his first car at age 18, a 1929 white Fiat convertible he drove in his native Israel, where his father had a dealership that rented and sold cars.
Dezer's favorites are models from the 1950s because "I am a product of the '50s. James Dean, music of the '50s and '60s.
"I was just in Cuba, and I felt at home. I felt like a teenager again," says Dezer, referring to the predominance of American classic cars used in Cuba as taxis and everyday vehicles.
Strolling through the museum, Dezer spouts out the name, the year and the story behind each car.
At the entrance are two rows of sparkling Rolls Royces and Bentleys from the 1920s to today. Each car on display has a card with background information.
The museum's mid-section is dedicated to Dezer's James Bond movie collection, which includes 10 vehicles on display. Remember the cherry-red Ford Mustang Mach 1 seen in 1971's "Diamonds Are Forever"? Or the bright green Jaguar XKR (with machine gun attached in the rear) from the 2002 movie, "Die Another Day"? How about the Land Rover Defender Double Cab from the opening sequence in the 2012's "Skyfall"?
These vehicles, along with a semi-truck and small plane, from various Bond movies sit under posters and enlarged photographs from the sets.
"Everything drives here, it's not just props," he says, approaching the area with more movie-related vehicles. Here, he points out a 1981 DeLorean DMC-12 from "Back to the Future" and a 1972 white Herbie "the Love Bug" Volkswagen Beetle.
Of the Hollywood movie vehicles, one standout is the famous "The Spirit of Nemo" convertible from 2003's "The League of Extraordinary Gentlemen," starring Sean Connery. The car is a behemoth, measuring 22 feet long and 8 feet wide.
"It was built on two Cadillacs," Dezer says. "Whenever they made a movie, they always made three, four or five spares in case something breaks."
Around the corner from the Hollywood cars is a section for post-World War II, European-made "microcars," including a red 1966 Fiat 500 convertible and a 1957 BMW Isetta 300. The latter has the door in the front hood. "They did it to save space on the doors," Dezer says.
Toward the back of the museum is a section dedicated to military vehicles.
Dezer says he plans to rotate the cars among his three museums, so visitors will have a chance to see different vehicles at any given time.
The museum also has exhibition space for private events and parties. Dezer is hoping to have lectures to teach visitors about the evolution of the car.
"I think the young people will learn about the history of the automobile, to show the new generation about how the cars became from primitive little cars to what they are today, to electric cars and to driver-less cars, which are the future," he says.
Link to Sun-Sentinel Online Article:
Fun vehicles at the Fort Lauderdale Auto Museum
Oldest car: 1910 Ford model T, which "was regarded as the first affordable automobile," according to an informational card about the car's history.
Second-oldest: 1929 Rolls Royce Twenty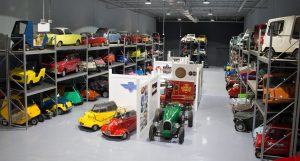 Most expensive: 1998 Bentley Mark VI, with less than 4,000 miles. Dezer says it's worth $2.5 million.
A must-see: The famous Nautilus convertible from 2003's "The League of Extraordinary Gentlemen. The car measures 22 feet long and 8 feet wide.
Not a car: Hovering over the James Bond section is a white-and-orange Seabee Seaplane from the 1974 movie, "The Man with the Golden Gun."