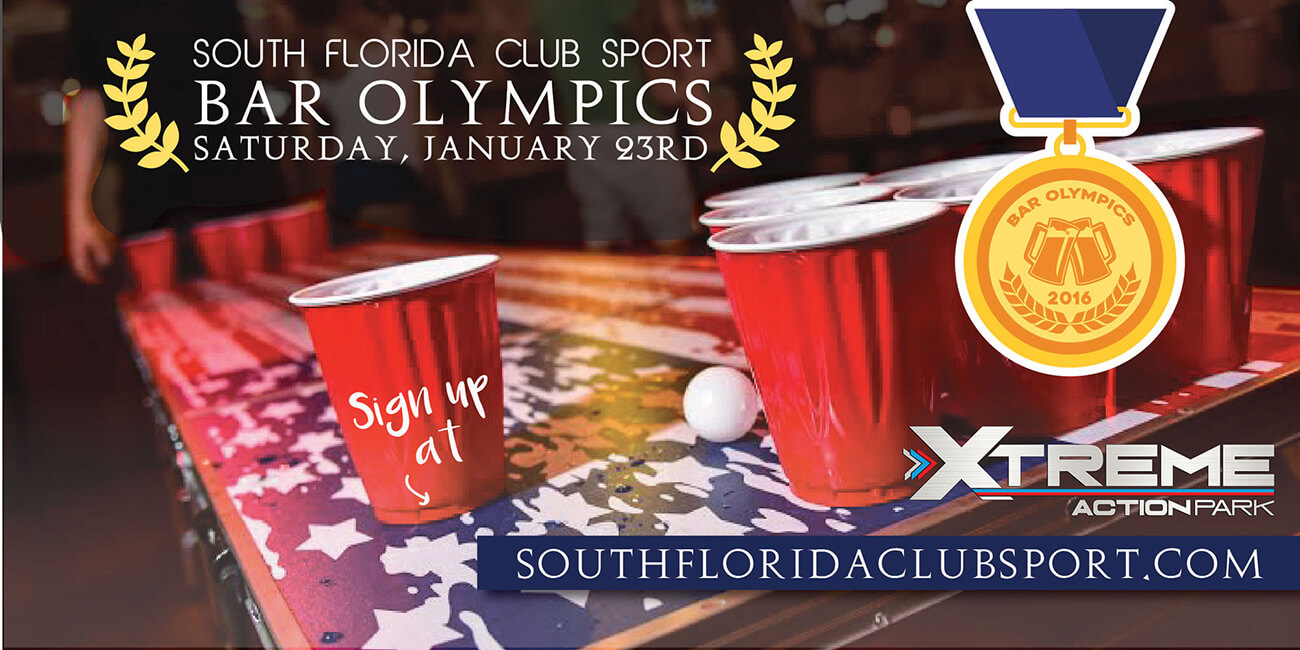 This event has expired.  Archived –
CLICK HERE for current events
It's time to relive your glory days & go for the gold at Club Sport Bar Olympics 2016!  Held for the first time at Xtreme Action Park in Fort Lauderdale on January 23rd, sign up now as a team of four.  (Must be 21 or older, of course)  Top finishers get great prizes provided by Miller Lite and the coveted Bar Olympics Trophy.
Teams will go head to head in some of your favorite bar games from the good ol' college days. Beverages will be provided for events that call for it, and each team will receive 4 free drink tickets on top of that.
Five events can include games like cornhole, darts, quarters, wall hook, skeeball, beer pong (of course), flip cup, pop-a-shot & more!  Register by January 1 and save $20!