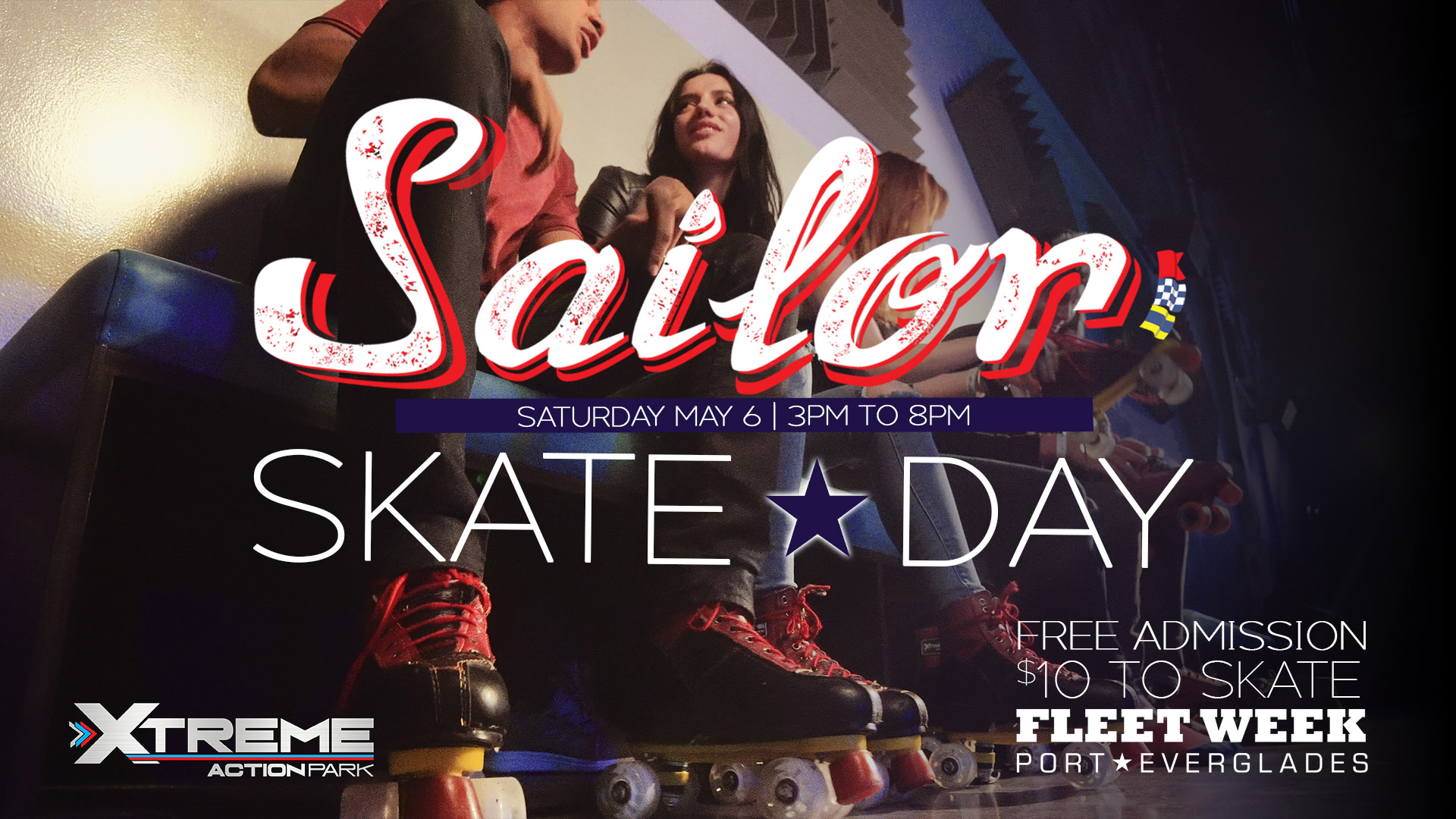 This event has expired.  Archived –
CLICK HERE for current events
We invite the South Florida community for a very special, one-day only event… Sailor Skate Day!  Join us in welcoming the U.S. Navy's finest Sailors to celebrate the last day of their week long tour of Fort Lauderdale at Xtreme Action Park on Saturday May 6 from 3pm to 8pm.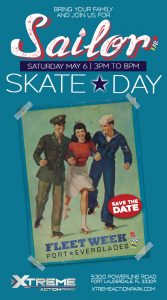 We are proud to be a sponsor of this year's Annual Fleet Week Port Everglades and invite you and your family to join us!  As a reminder, Xtreme Action Park is Free Admission and Open to the Public – you only pay to play.
Starting at 3pm until 8pm, you and your family can join the sailors on the roller rink with a special Sailor Skate Day offer – $10 Skate Sessions per person including skate rental!  Or pose with them for photos at our Red Carpet Ship Ahoy Showcase.  Plus, our very own Roller Derby Grrls will be joining the celebration, in sailor style, for even more photo fun!
For 27 years, Fleet Week Port Everglades has been hosting this week long celebration for the men and women who bravely serve in our U.S. Navy to protect our country.   Xtreme Action Park is proud to have the opportunity to show them how we appreciate their service and hope that you will join us in doing the same.
But there's more!!  We can't leave out our local heroes, so we are extending a special offer to any Active Duty to join us on this day and they will receive 50% off any attraction*.  That's right, half off races, ropes, bowling, skating and more from 3pm to 8pm.  It's going to be an amazing day at the Park!
*50% off excludes food, beverage & merchandise.  Not valid at Trampoline Park or Escape Rooms.