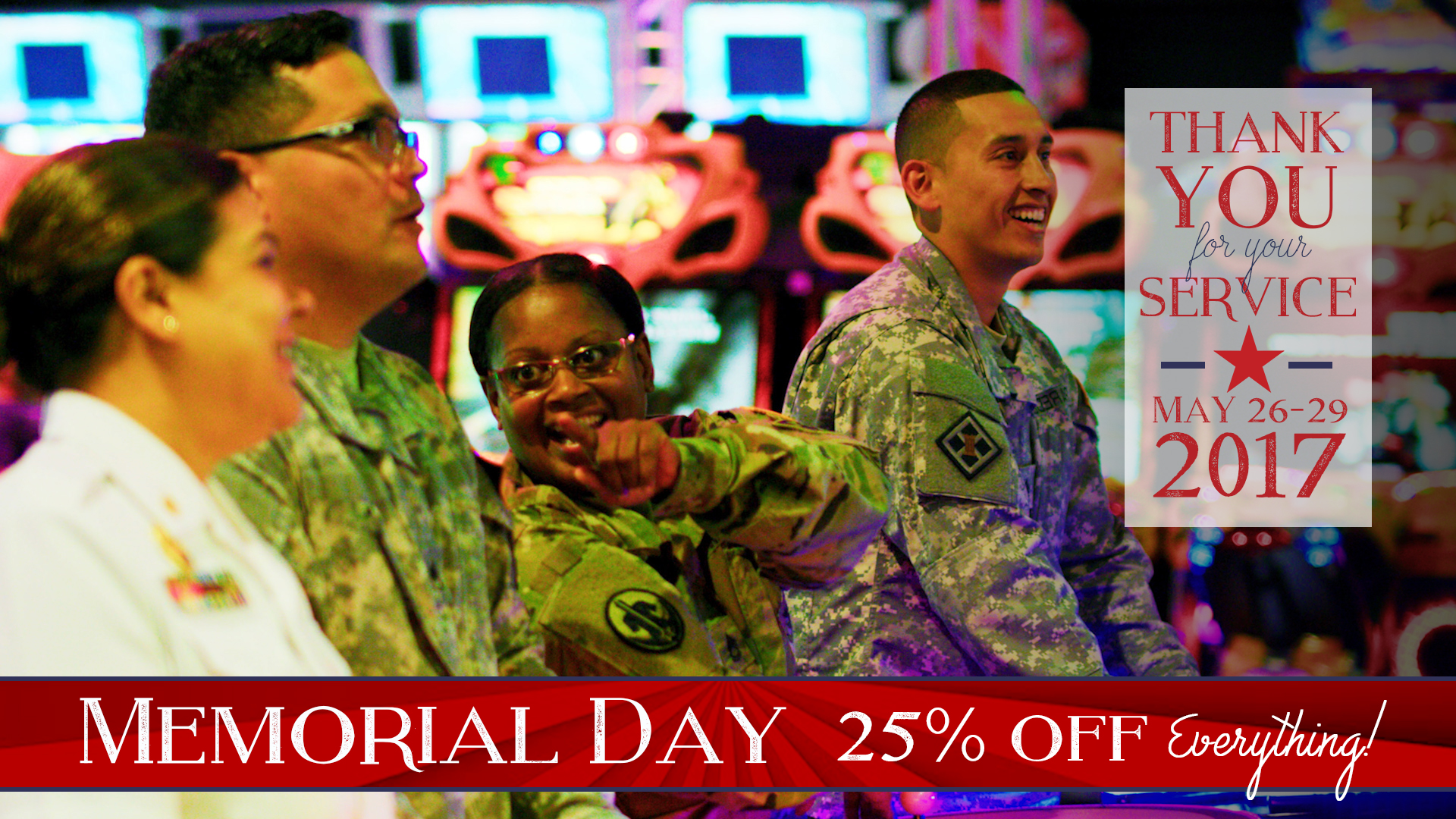 This event has expired.  Archived

– CLICK HERE for current events

Memorial Day has become famous for family BBQ and sweating outside… but on this Memorial Day we invite all local and retired military to come indoors and spend the day with their family at Xtreme Action Park. Ronald Reagan prefaced the day best in his speech at Arlington National Cemetery in 1986.

"Today is the day we put aside to remember fallen heroes and to pray that no heroes will ever have to die for us again. It's a day of thanks for the valor of others, a day to remember the splendor of America and those of her children who rest in this cemetery and others. It's a day to be with the family and remember." – Ronald Reagan, 1986

Join us anytime Memorial Day Weekend from May 26-29, and all active or retired military personnel will receive 25% off their entire bill. Seriously, everything!  Enjoy food, drinks, activities and more… We thank you for your Service and all that you do every day for our families.

*Simply present current or retired Military ID at time of purchase.  Max $100 per transaction.  Cannot be combined with specials or packages.