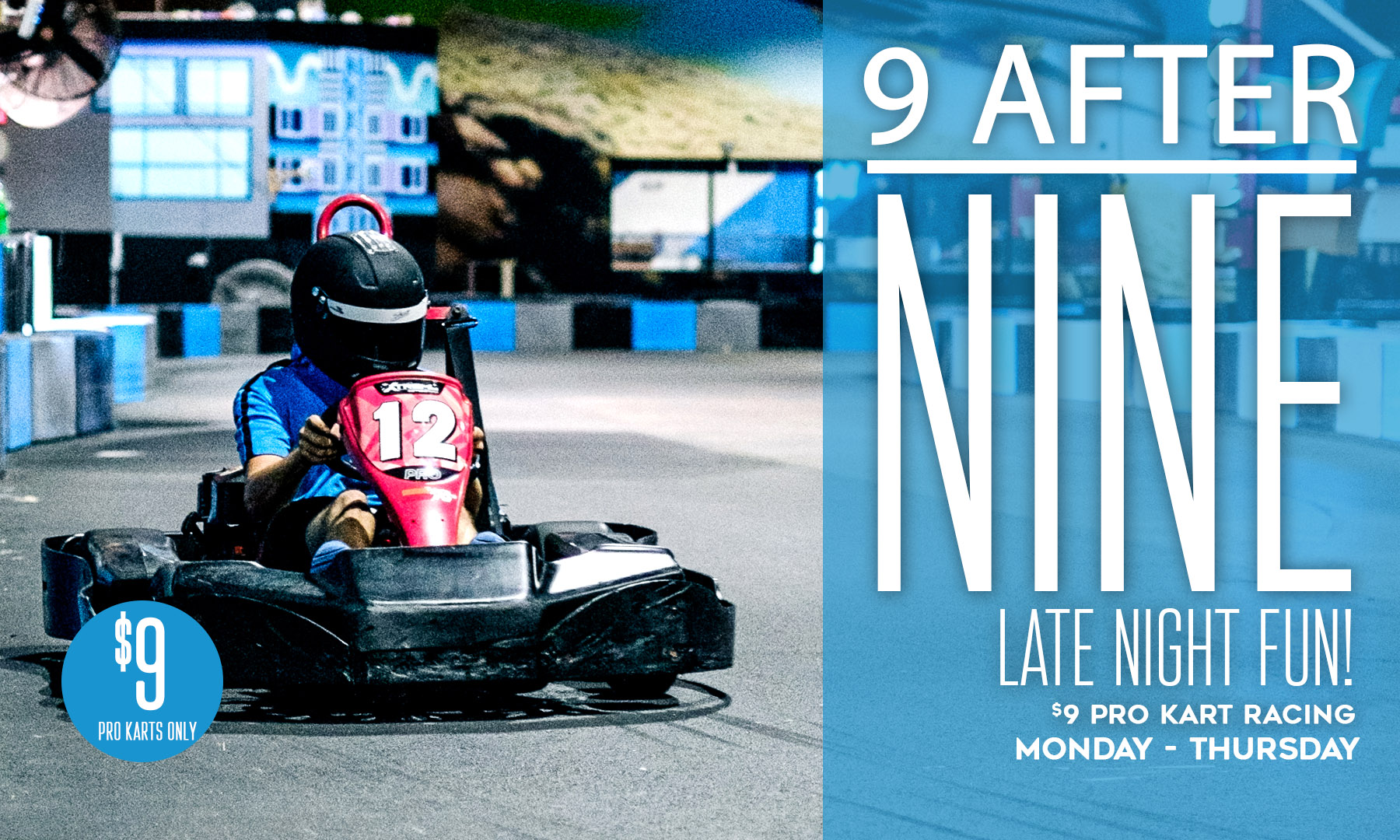 This event has expired.  Archived –
CLICK HERE for current events
9pm to 10pm | Monday to Thursday (Promotion ends June 8, 2017)

Can't sleep?  We can help… our gas powered go karts will be sure to wear you out.  Take advantage of our new $9 after Nine special and save 55% off race prices with Pro Race Sessions for only $9 each!
Hurry… you've only got an hour to race – we close at 10pm!
* Offer valid on Pro Races only.  Races must be booked the same day.  Race license & head sock not included.  Height, age and weight restrictions apply.  No cash value.  Offer subject to change without notice.