IT'S A GROOVE THING – Epilepsy Awareness Night
Be part in an xtremely Groovy Night at Xtreme Action Park on Saturday March 10, 2018 from 7-11pm as we dance the night away to support The Epilepsy Foundation of Florida.  EFOF leads the fight to overcome the challenges of living with epilepsy and to accelerate therapies to stop seizures, find cures, and save lives. With your help, we can help those living with epilepsy have healthier, happier lives.
Join us as we play for a good cause!
Participate by purchasing our EFOF Play Package where you can test your agility levels on the Ropes Course Adventure, have a far-out trip around the Roller Skating rink, strike out in a game of Bowling, or shoot your way through Bazooka Blast or our XD Dark Ride Theater.  Plus each participant will receive a $25 arcade card and a beer/wine drink ticket from our Pit Bar.
Throughout the night, sway to the beats with a live performance by The Groove Band and bid on our Live Auction. The Groove Band proudly supports EFOF as one of their members is living with epilepsy.  As our most popular house band, The Groove covers all the best funk from Stevie Wonder, Sly and the Family Stone,The Gap Band and many, many more.
Come get your move on with The Groove!
AN EFOF PLAY PACK INCLUDES:
$40 Per Pack includes a $25 Arcade Game Card, One Beer/Wine Drink Ticket and Choice of the following Activities: a Ropes Course Adventure, a Roller Skating Session, One Bowling Game, a Bazooka Blast Session or an XD Dark Ride Experience
Packages will be $45 on the day of event.
$10 of every ticket sold will go to the Epilepsy Foundation of Florida.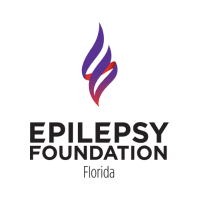 Did you know?
1 in 26 people in the US will develop epilepsy at some point in their lifetime and 1 in 10 will have a seizure
Approximately 400,000 individuals suffer from epilepsy in the state of Florida, with 84,000 of those being children.
The Epilepsy Foundation of Florida has offices in seven cities across Florida, with an extended reach into 36 counties. Our website is www.efof.org and our organization phone number is 1-877-553-7453 for more information. The internal contact person for this event would be Mary Gomez, VP of Business Development who can be reached at mgomez@efof.org