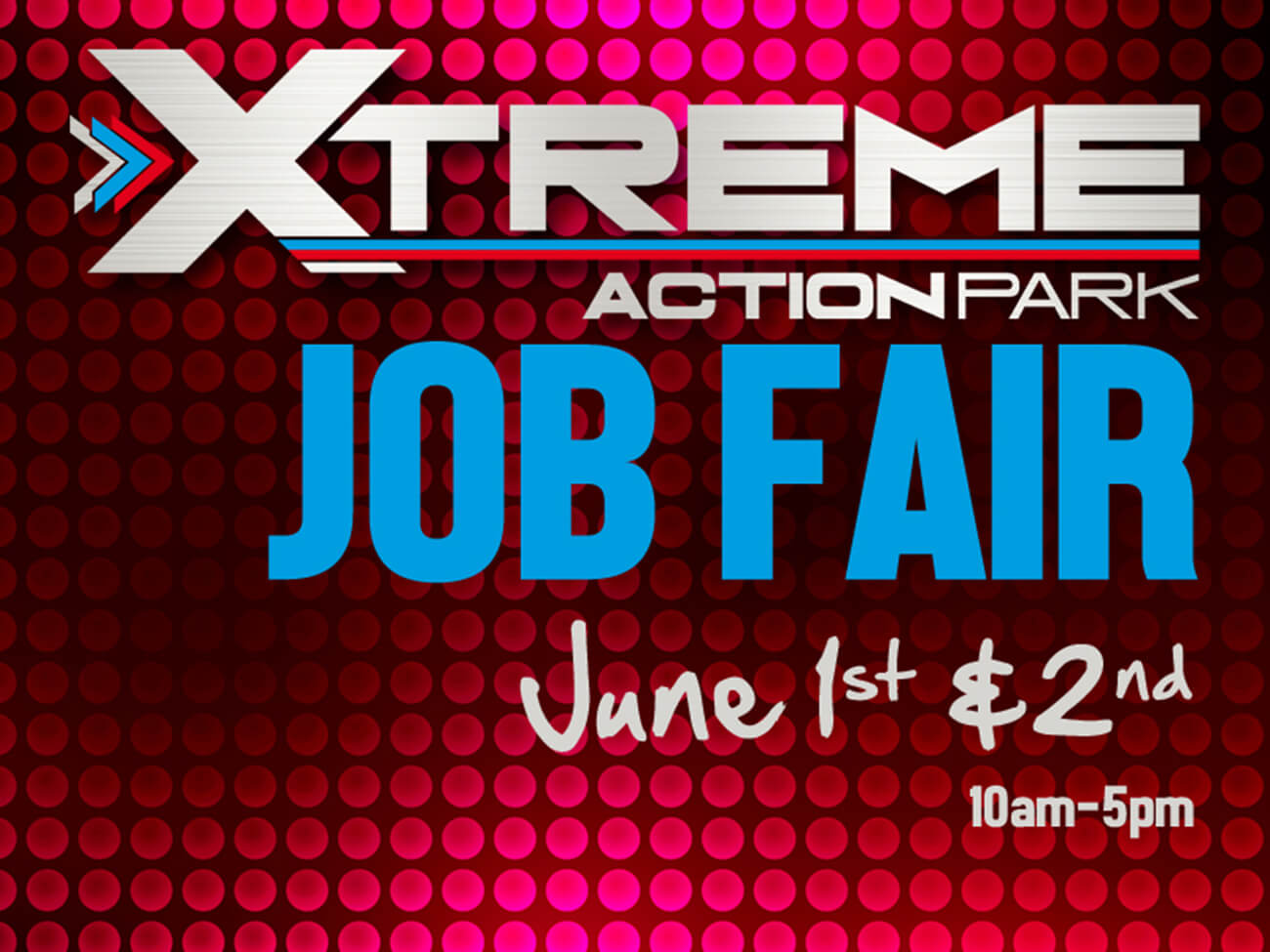 Archived –
CLICK HERE for current events
Accepting Applications for all Positions
Xtreme Action Park is looking for motivated employees who are dedicated to working as a team and have a positive attitude. With our Grand Opening coming up this Summer, we need over 50 new employees to join our Team. Below are some of the jobs available:
Track Marshal
Shake Shoppe/Restaurant
Guest Services
Arcade/Admission/Redemption
Street Team
Sales Team
Facility Porter
Bartender
Security
Accounting
Assistant GM
Party Server/Hostess
Apply in person at Xtreme Action Park from 10:00am to 5:00pm on Monday June 1 and Tuesday June 2.