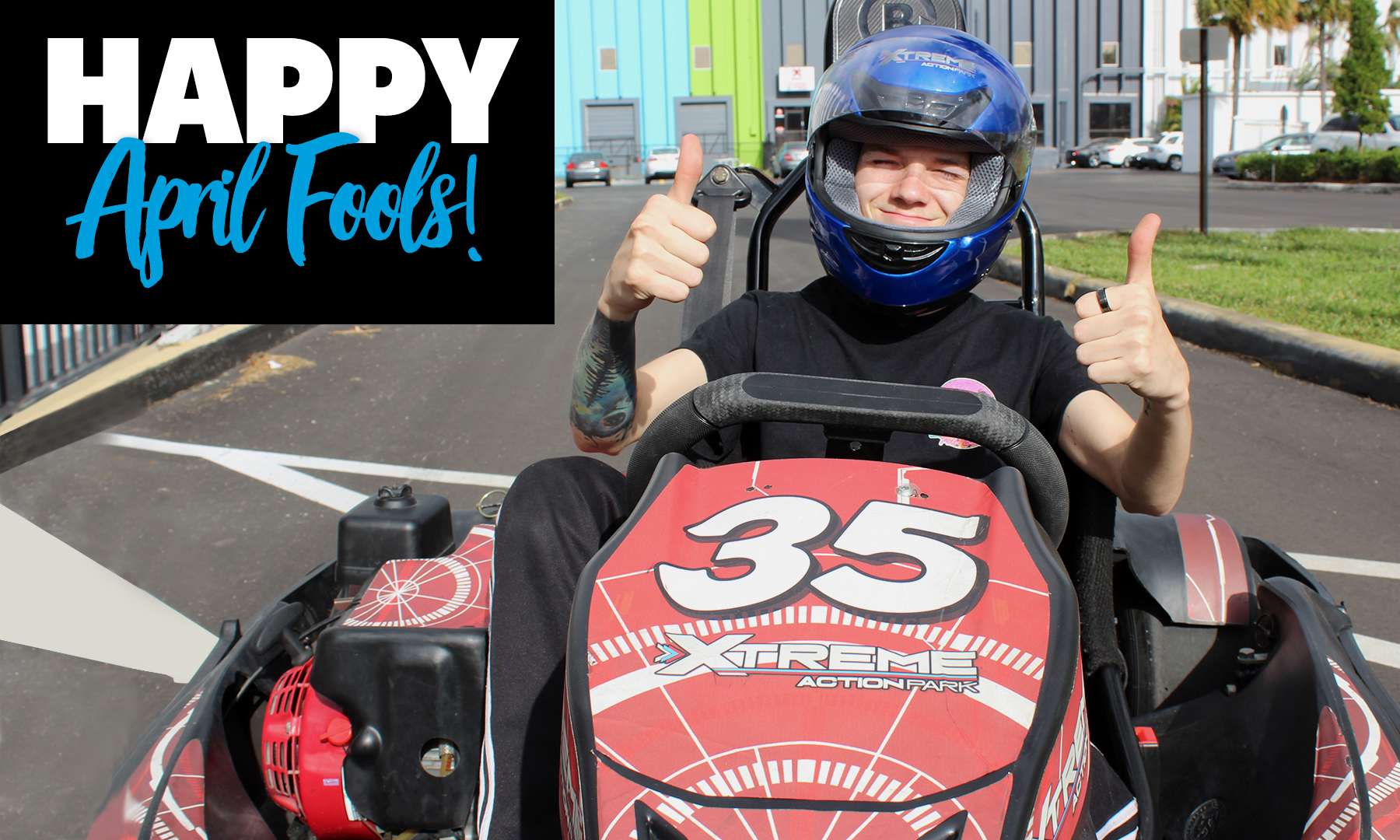 Ha, We got you!
Ahh… if only it were true! We would love to drive our karts everywhere but we all know the best go kart rides are really when they are on the race track at Xtreme Action Park.
We hope we have you a good laugh this April Fools Day. Thanks for playing along and be sure to take advantage of this special offer for $10 off your next pro race!
Offer valid April 1-5, 2019. No cash value. Cannot be combined with any other offers. Limit one per person.