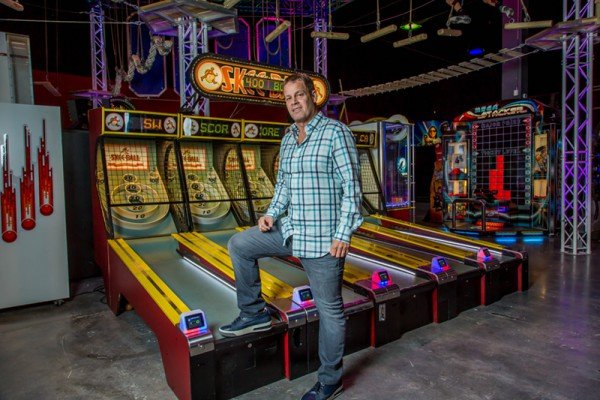 Action park targets corporate and family markets
By Kevin Gale | Photography by Larry Wood
If you are looking for a fun venue for team building, Xtreme Action Park awaits. Want an adrenaline rush? Compete with your coworkers on a half-mile go-kart track. Want something intellectually challenging? Try solving puzzles to get out of an escape room.
There are also bowling, a ropes course and a bar where you can banter about the experience. There's plenty of event space, ranging from conference rooms to a roller rink that can transform into a 2,000-person gathering place.
Xtreme's location is strong for corporate events since the Fort Lauderdale Uptown area employs 70,000 people. Xtreme is a pioneer in what's called the "Envision Uptown" movement. A 2014 Urban Land Institute study says the area near Commercial Boulevard and Cypress Road has a good population density but needs to transform into more of a live/work/play neighborhood. Xtreme definitely fits the definition of play.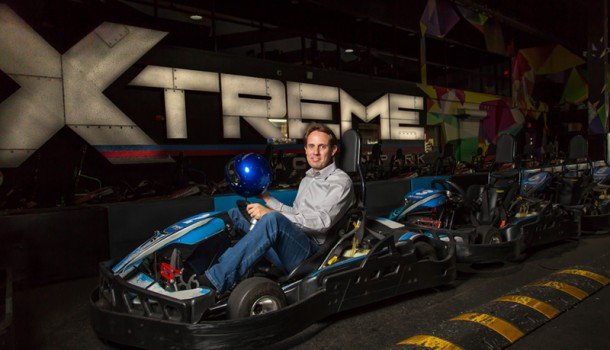 Behind Xtreme are three partners who each brought something to the table:
• Michael Dezer calls himself the real estate guy. He started collecting buildings in New York and found great success in Sunny Isles Beach by doing projects with Donald Trump and collaborating with The Related Group. He's also a notable car collector, which is reflected in his family's new Porsche Design Tower in Sunny Isles Beach.
• Aaron Parkinson is a technology guru and serial entrepreneur who found success in the wastewater treatment field and has developed the electric Golf Skate Caddy and Fiik Skateboards.
• David Goldfarb is literally the fun guy, as he owns PrimeTime Amusements. He started out with a couple of pool tables in his fraternity house and now operates more than 2,000 arcade games, including cutting-edge models found at Xtreme.
So how did they
come together?
Goldfarb's company was a supplier to Xtreme Go Kart before the latter closed and also had provided games for Dezer's Miami Auto Museum in North Miami. He told Dezer about the 340,000-square-foot building going on the auction block back in 2014 and Dezer won the bid.
They converted part of the building into office condominiums. Bekins Van Lines took 110,000 square feet and Goldfarb took 20,000 square feet for his business. Then Goldfarb became involved in the roughly 125,000-square-foot first phase of Xtreme, which kept and overhauled the go-kart track. Dezer owns about 80,000 more square feet, which includes the museum with his cars and a trampoline park, which is a tenant.
This month, Goldfarb was scheduled to open a 24,000-square-foot sports performance training center called Hard Knocks 365 Inside Xtreme Action Park. 
He expects many mixed martial arts and professional athletes to use the gym and has lined up three trainers, who will be owner-operators: Henri Hooft, a top professional trainer for martial arts fighters; Mario Sperry, a top jiujitsu coach; and Tony Villani, whose XPE Sports in Boca Raton is a top performance-training site for NFL players and collegians preparing for the draft.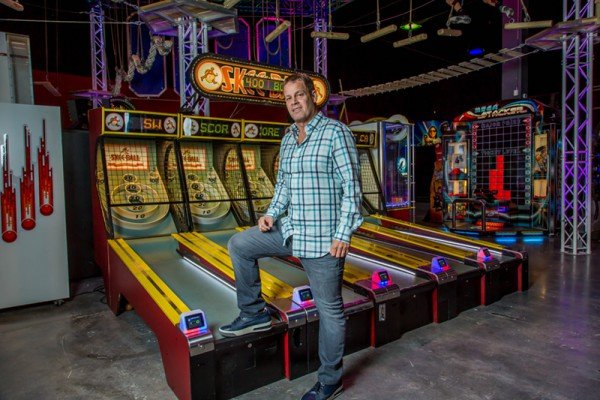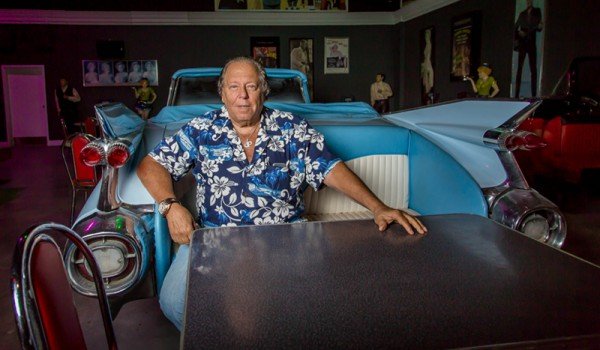 There's synergy among Xtreme's individual elements. For example, Goldfarb expects Xtreme to get exposure when sports networks cover big-name athletes training there. There also will be some crossover activity because some football players enjoy mixed martial arts and some MMA players want performance training.
"What's unique is it will fall under one roof here," Goldfarb says.
The partners were encouraged by the success of the first phase of Xtreme, which included the go-kart track, bowling, the arcade, a ropes course and Bazooka Ball, a combat game with elements of laser tag and paintball. They managed to double their initial forecast for revenue. The second phase included leasing out space for the trampoline park, doubling the arcade space and opening the museum, roller-skating rink and the escape rooms.
Dezer said he was attracted to the building by its sheer size. "Everything I do, I like to do big," Dezer says. He needs a lot of space for his growing car collection. However, the attractions part of the business has done so well that Dezer says his attitude is less about car museum space and more about games.
Dezer, who also owns 15 acres of land in Las Vegas, said his love of cars goes back to when he was a teenager in Israel and he got into trouble once for taking a spin in a car that wasn't his. Among his earliest purchases were a Vespa scooter, a Harley Davidson motorcycle and a 1949 Plymouth. After being a paratrooper in the Israeli armed forces, he moved to Queens.