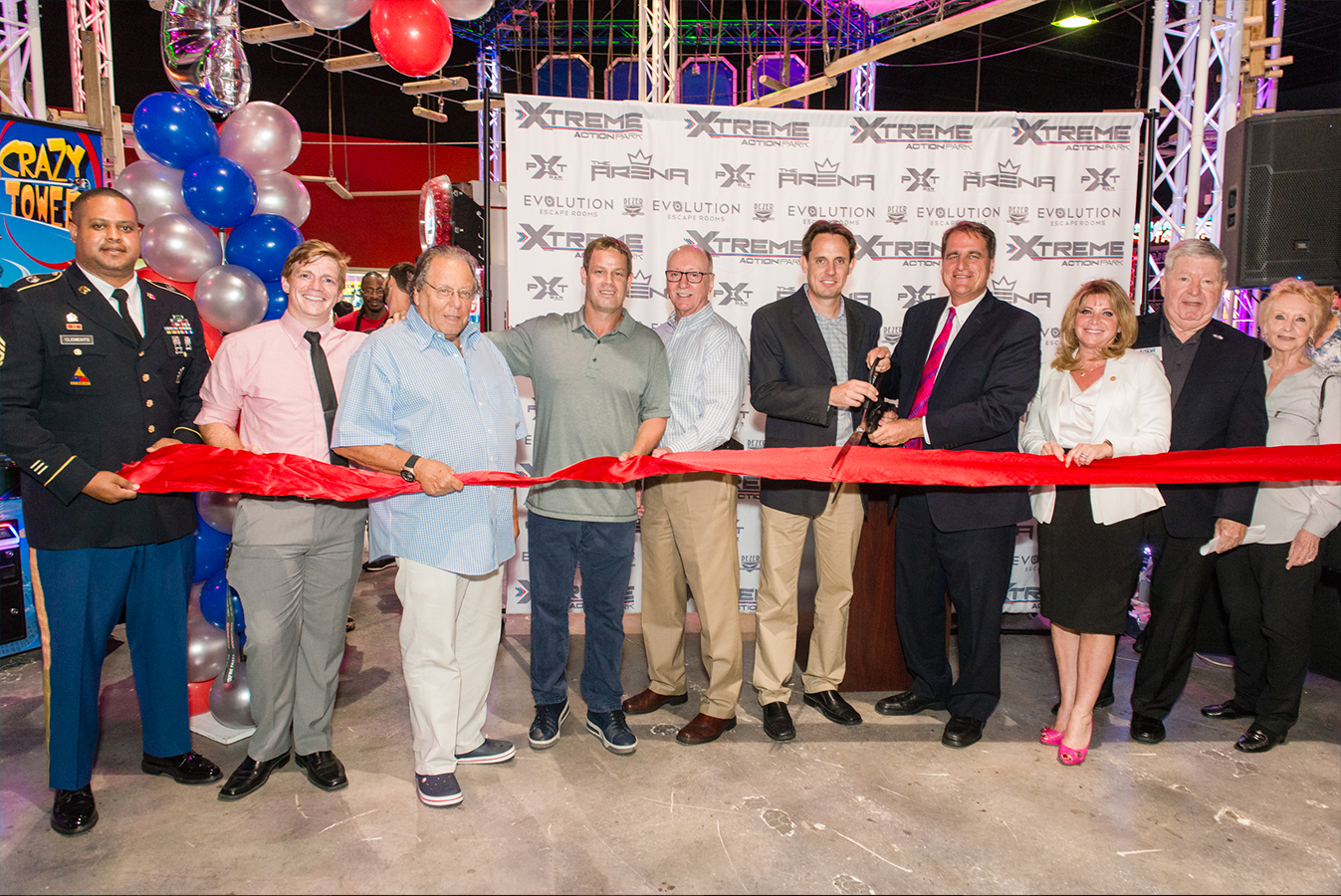 On Monday July 17, during our Anniversary Party, we proudly announced that Xtreme Action Park is now the Largest Indoor Entertainment Venue in Florida. Our owners and managers were joined with the City of Fort Lauderdale Mayor, Jack Seiler, City of Fort Lauderdale Vice Mayor, Bruce Roberts and the Convention and Visitor's Bureau President, Stacy Ritter, along with other City partners to mark this prestigious event.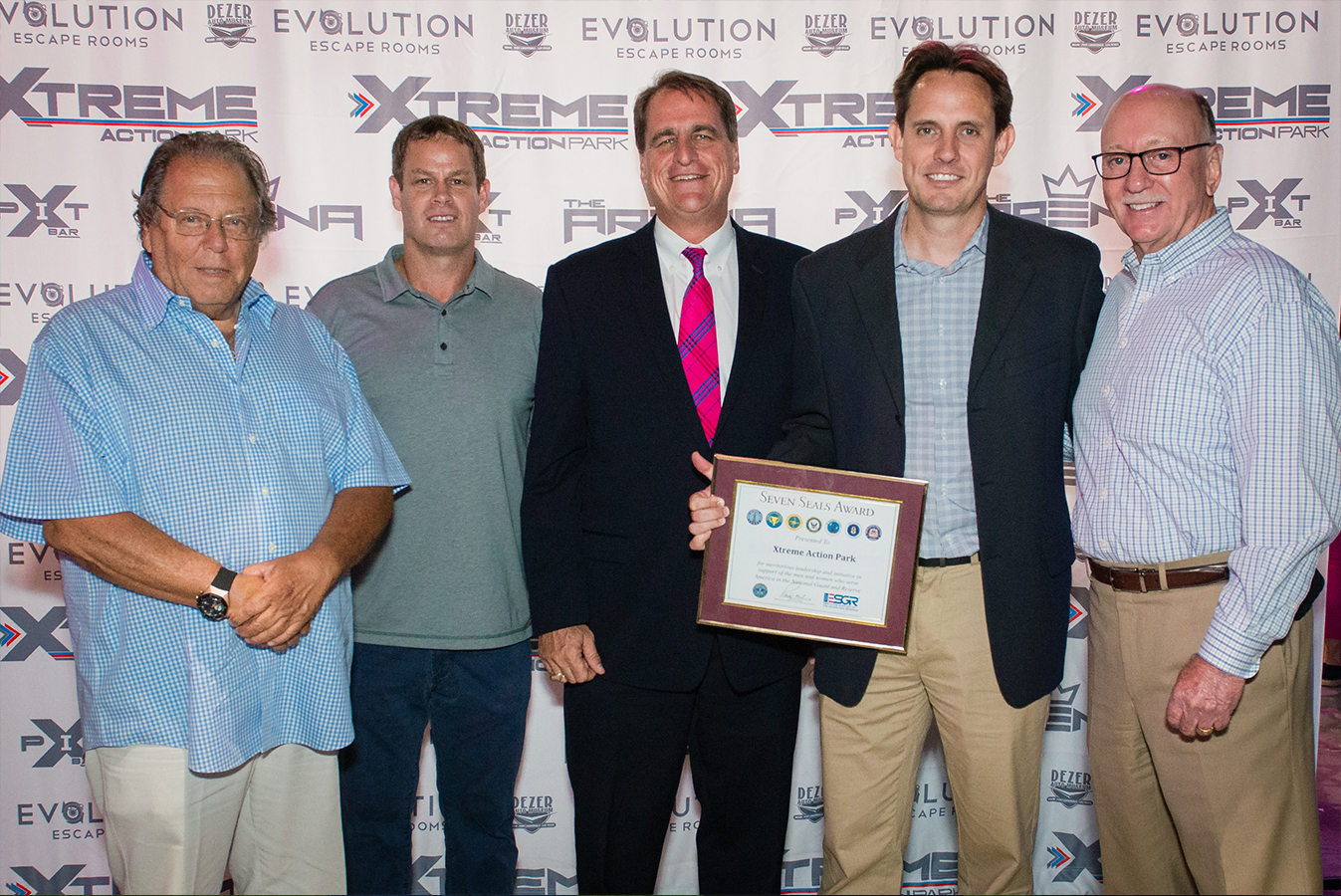 Most importantly, we appreciate you, our customers, for your overwhelming support of our venue in the past two years. We are committed to offering the Park as a safe place for families, businesses and non-profit organizations to gather and have fun. We look forward to your next visit to the Park so you can see our expansion space and all the new attractions we now offer.
In the picture: (Left to right) Owner Michael Dezer, Owner David Goldfarb, City of Fort Lauderdale Mayor Jack Seiler, Owner Aaron Parkinson, City of Fort Lauderdale Vice Mayor Bruce Roberts.
See Inside the New Xtreme