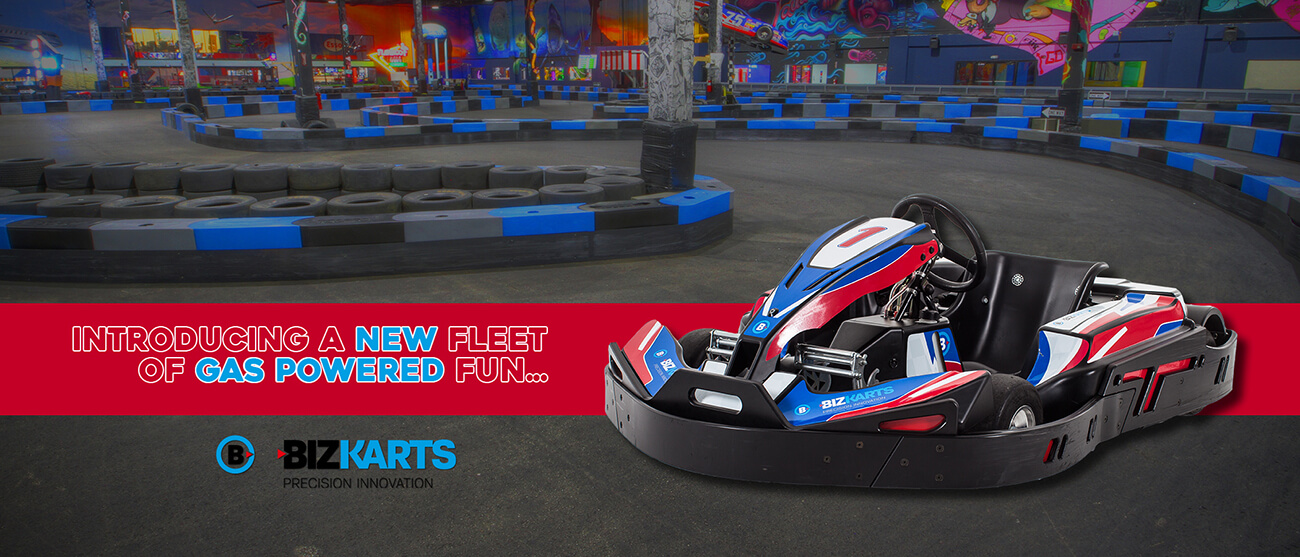 Introducing the NG1 Gas Powered go kart by BIZ Karts…  The NG1 is a brand new model, designed and manufactured at the BIZ Karts factory, featuring fantastic advancements in both design and technology. The team have placed a strong focus on the driver experience.  The rubber mounted seat isolates the vibration from the driver, allowing for a more comfortable ride. The adjustable 3 position flip over pedal system comes as standard offering you full flexibility for different driver heights. The NG1 is the most compact kart on the commercial market today!
The NG1 Karts are replacing our Bowman Arrow Pro Karts.  The BIZ Kart Junior Cadet Karts are here for our younger drivers!
Xtreme Action Park is proud to offer our guests the latest in European Kart design and comfort.  The new fleet has already landed at the track this month and you can catch a sneak peek of the them in action in the next few weeks as we break them in for public use.
Follow us for updates and be the first to drive our exciting new fleet of the fastest indoor gas powered go karts in South Florida!!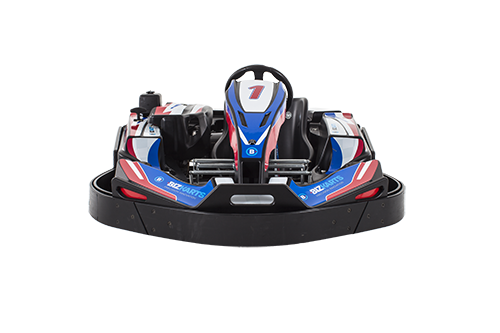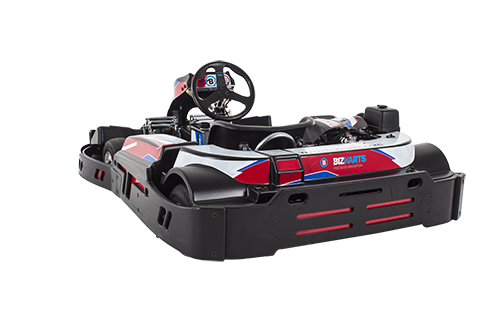 Some exciting improvements include Adjustable Foot Pedals and Seats, improved Impact and Bumper Protection System, Electrical Safety Headlights & Taillights plus a Super Silent Exhaust System.
For our mechanically inclined customers, feel free to download the manufacturer Spec Sheet here: