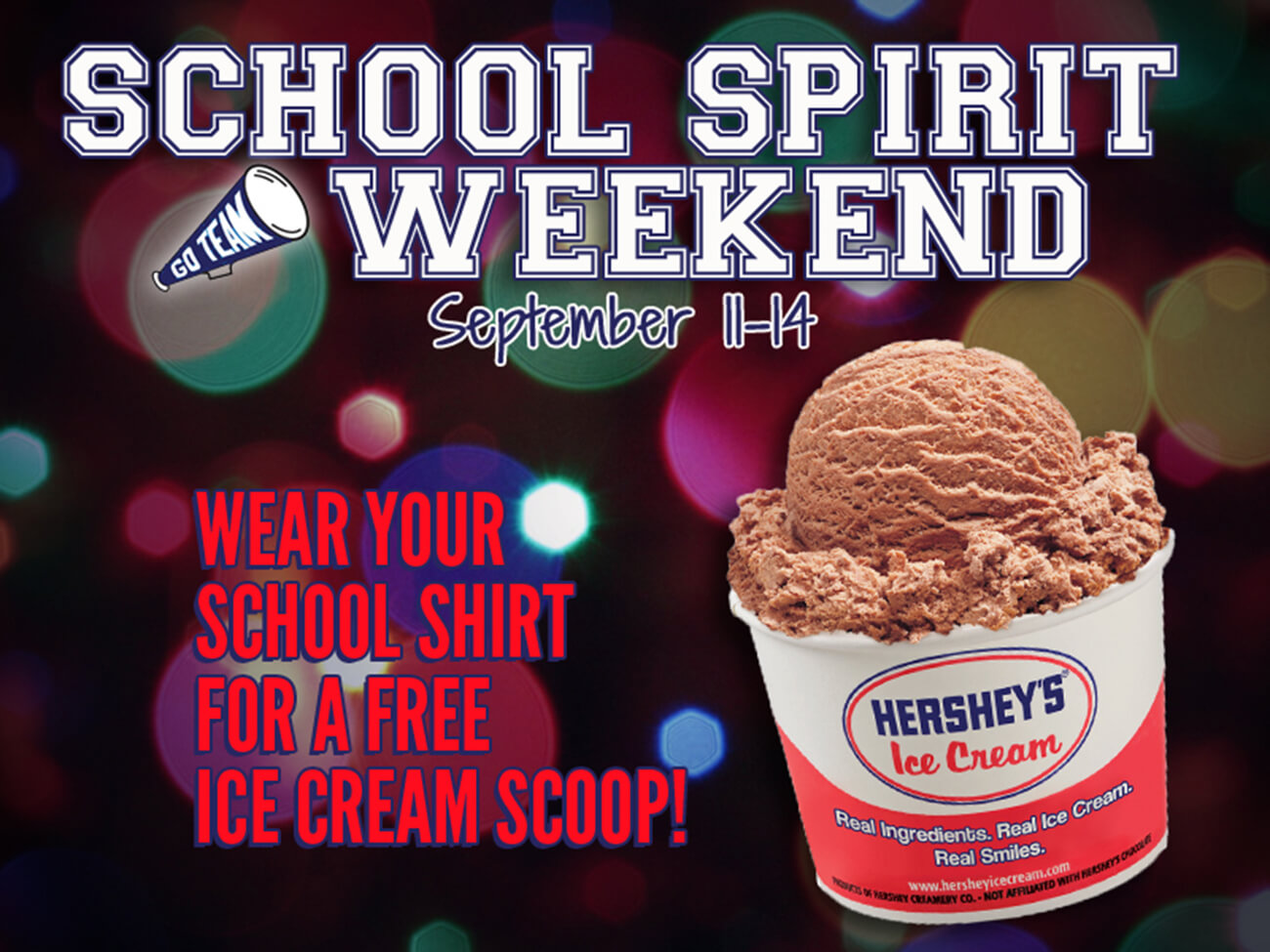 Archived –
CLICK HERE for current events
Go Team Xtreme… we are proud of our team and you should be too.  Show us your school pride this weekend by wearing your school logo shirt or present your new school ID and receive a FREE Hershey's Ice Cream Scoop!
Limit one scoop per person/per day. Redeem offer at Shake Shoppe counter.
All part of our Sweet September Events… like us on Facebook for more specials and offers!