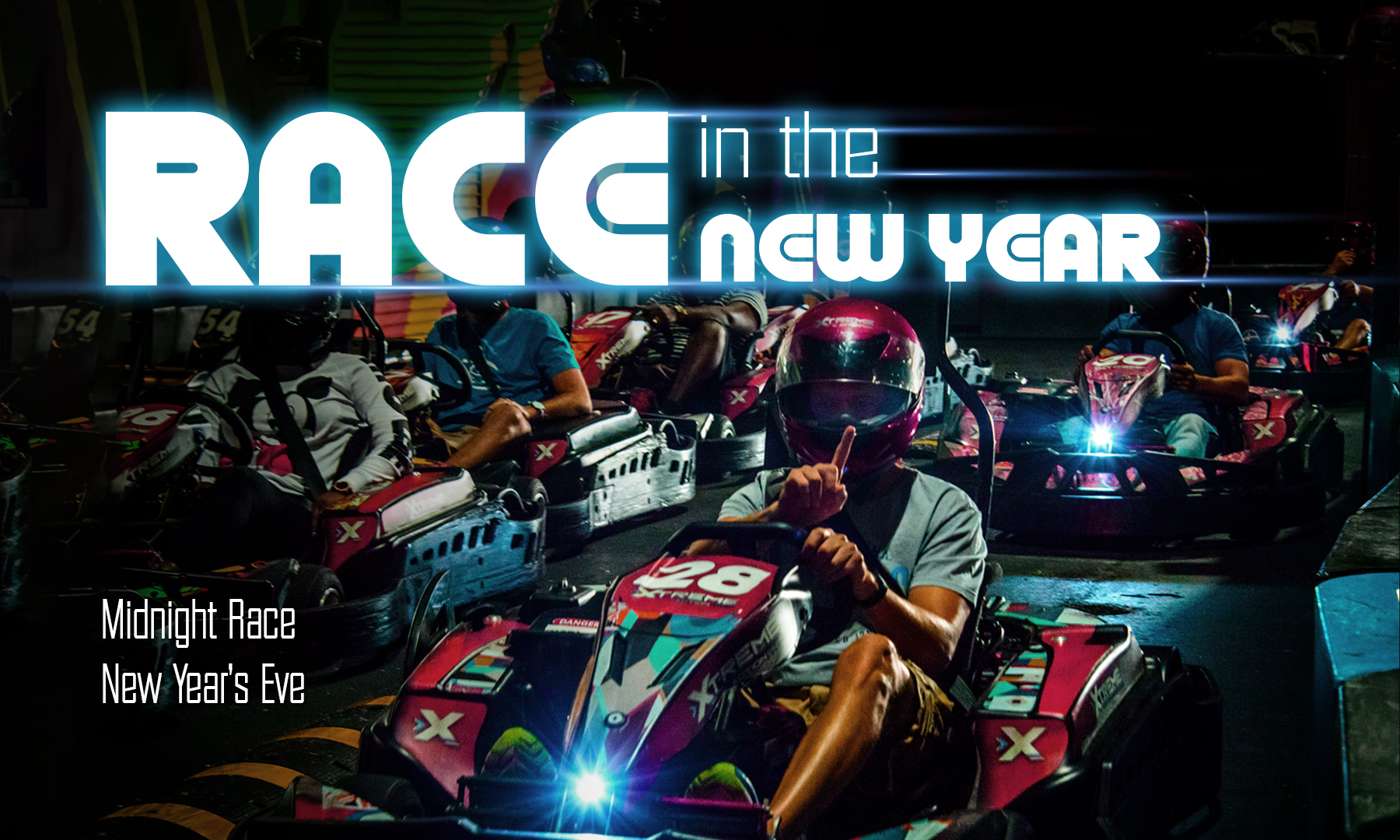 This event has passed – Please refer to our Calendar for current events
We see racing in your future…It's time to race into 2018 with our annual New Year's Eve go kart race. An exciting 50 Lap Pro Kart Endurance Race at Midnight on New Year's Eve where you can literally speed into a brand new year!
Register now to be the first one to the cross the finish line in 2018.  Only $50 per person includes a 50 lap race with awesome race prizes for 1st, 2nd & 3rd place.  First place wins a 15 pro race pack!  This race is limited to 12 drivers so register early to reserve your seat.  (Additional drivers will be added to a wait list for no shows only)
This endurance race is a Member Only Event in our Pro Karts.  Standard kart requirements and rules apply.  For more information contact: track@xtremeactionpark.com
11pm Race Schedule*:
11:00pm Check-In
11:30pm Race Briefing
12:00am (January 1st) 5 Qualifying Laps
12:10am 45 Lap Race Start
12:40am Race ends
Win BIG Prizes*:
1st Place = 15 Pro Races
2nd Place = 10 Pro Races
3rd Place = 5 Pro Races
*Race Packs are non-transferable.
*The nightly schedule will be held to as closely as possible. The 11:00 pm check-in on December 31st deadline will be adhered to strictly to keep the 12:00 am start time. Competitors should remember that delays could lengthen the night's duration.
Online Registration is now CLOSED.
You can still purchase your seat at the park but it is first come, first serve.  Only 4 spots left!
If you registered but did not purchase your seat, you will need to call or email the track today as your spot is not guaranteed until paid in full.