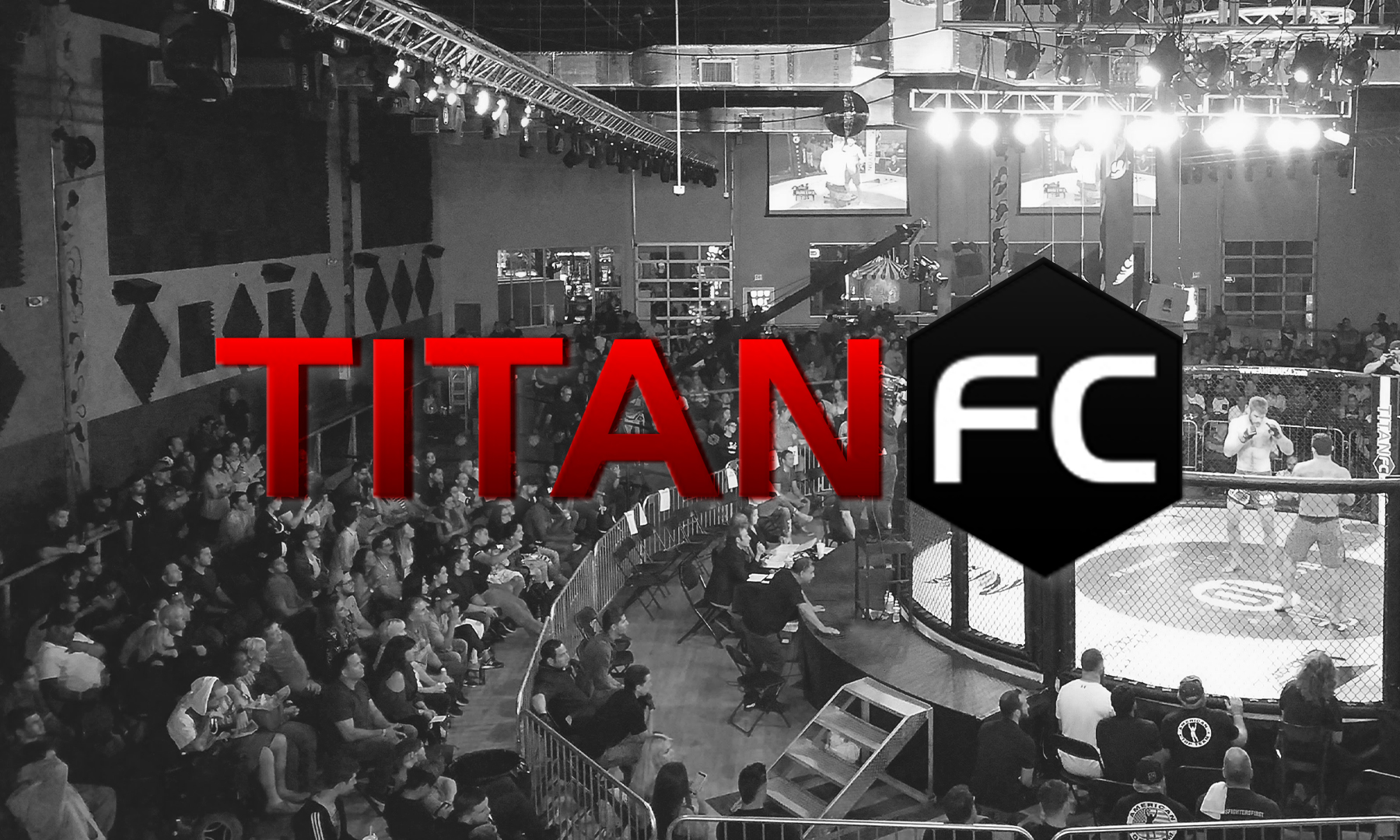 Experience the adrenaline rush of watching a LIVE Mixed Martial Arts competition fight right here in Fort Lauderdale, Florida. Xtreme Action Park is the official home of the 2019 Titan Fighting Championships (Titan FC) season.  All of the action will take place inside a professional cage set up at The Arena inside the Park.
Catch the hard-hitting MMA action LIVE on select Friday nights where we will broadcast it live to anywhere in the world on UFC Fight Pass.
Friday night fights showcases Florida's top athletes as Mixed Martial Arts warriors compete for their next champion strap.  These professional fighters will battle it out and potentially earn the chance to win a Class Title and Belt or advance to the Ultimate Fighting Championships (UFC).
"I believe that we have certainly found a home with our move to Xtreme Action Park. We are excited about showing off our new venue with such an action-packed card, and look forward to more fan and fighter focused events to consistently take place."
– Titan's COO, Lex McMahon
Titan FC MMA Championships at Xtreme Action Park are family-friendly events and all ages are welcome! Purchase tickets on online and save 10% off with Promo Code XTREME.  There are several ticket options along with VIP tables available.

Titan Fighting Championship (Titan FC) is an American mixed martial arts promotion based out of Pompano Beach, FL. Their shows were originally run in and near Kansas City and have since moved to Fort Lauderdale, FL. Since July 2015, Titan FC events are broadcast on the UFC online streaming service UFC Fight Pass.
Upcoming Fight
Date: December 20, 2019
Titan FC 58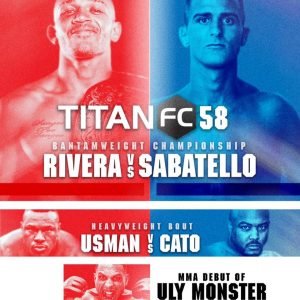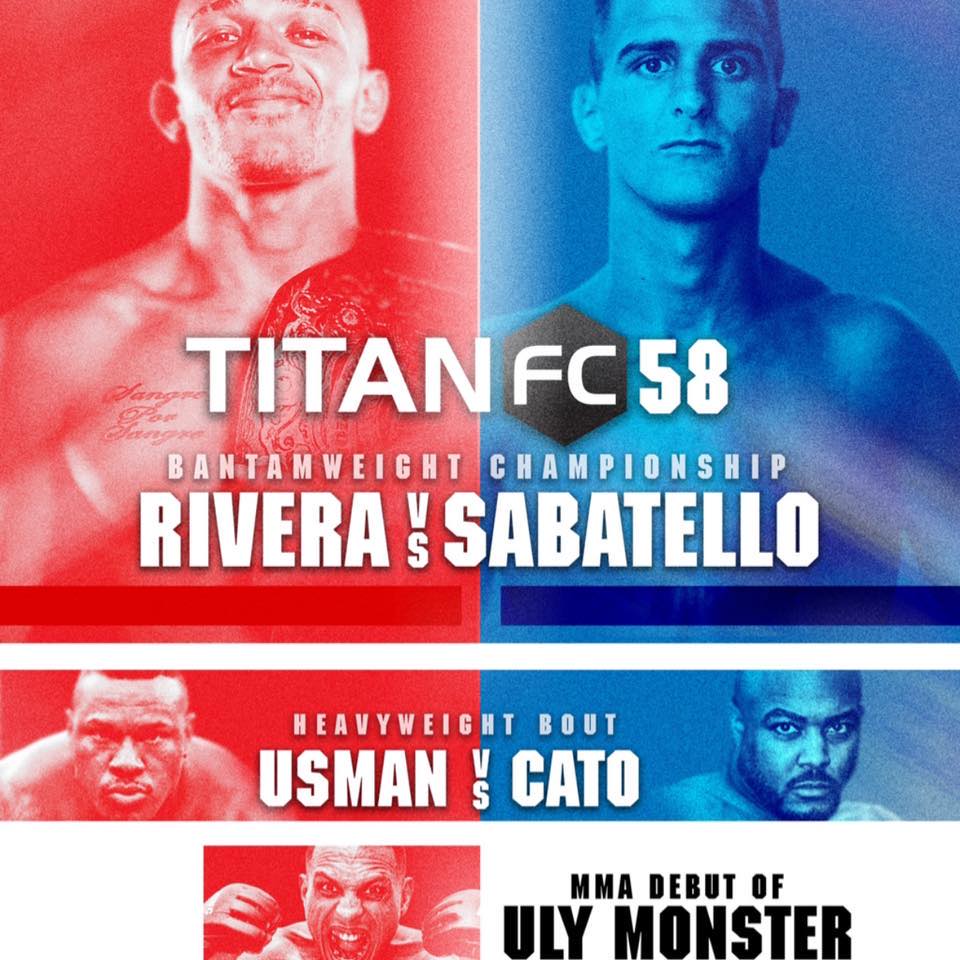 Titan Fighting Championship will host Titan FC 58 from Xtreme Action Park in Fort Lauderdale, Florida, December 20. Titan Fighting Championship 58 is another great card to close out the year. Bantamweight Champ Irwin "Beast" Rivera takes on the prodigy known as the Italian Gangsta Danny Sabatello @shockthisworld. In the main event Mohammad Usman @umohammed97 returns to the Titan cage on the heels of a dominant performance in the Dominican Republic on Oct 19th, when he faces off with Reggie Cato. Boxing KO artist Ulysses Diaz @uly_monster makes his MMA debut and kickboxing stars Dean "The Sniper" Barry @deanbarry_official and Dylan Salvador @salvador__dylan make their return to Titan Fighting.
Titan FC 58 fight card:
Main Card:
Irwin Rivera (8-4) vs. Danny Sabatello (6-0) – for Titan FC bantamweight title (scheduled for 5 rounds)
Ulysses Diaz (0-0) vs. TBD – middleweight
Mohammed Usman (5-1) vs. Reggie Cato (5-3) – heavyweight
Cristian Torres (14-10) vs. Askar Mozharov (18-7) – light heavyweight
Muhammadjon Naimov (3-0) vs. Shawn Brown (2-1) -featherweight
Shaheen Santana (5-0) vs. TBD – featherweight
Dylan Salvadore (1-0) vs. TBD – featherweight
Dean Barry (2-1) vs. Bruce Lutchmedial (6-3) – featherweight
Preliminary Bouts:
Josh Silveira (1-0) vs. TBD – light heavyweight
John Marquez (0-0) vs. Norge Gonzalez (0-0) – lightweight
Christian Ynstrilla (4-1) vs. John Arce (1-0) – flyweight
All bouts live and subject to change. More fights to be added shortly.
Upcoming Fight Dates
12/20/2019