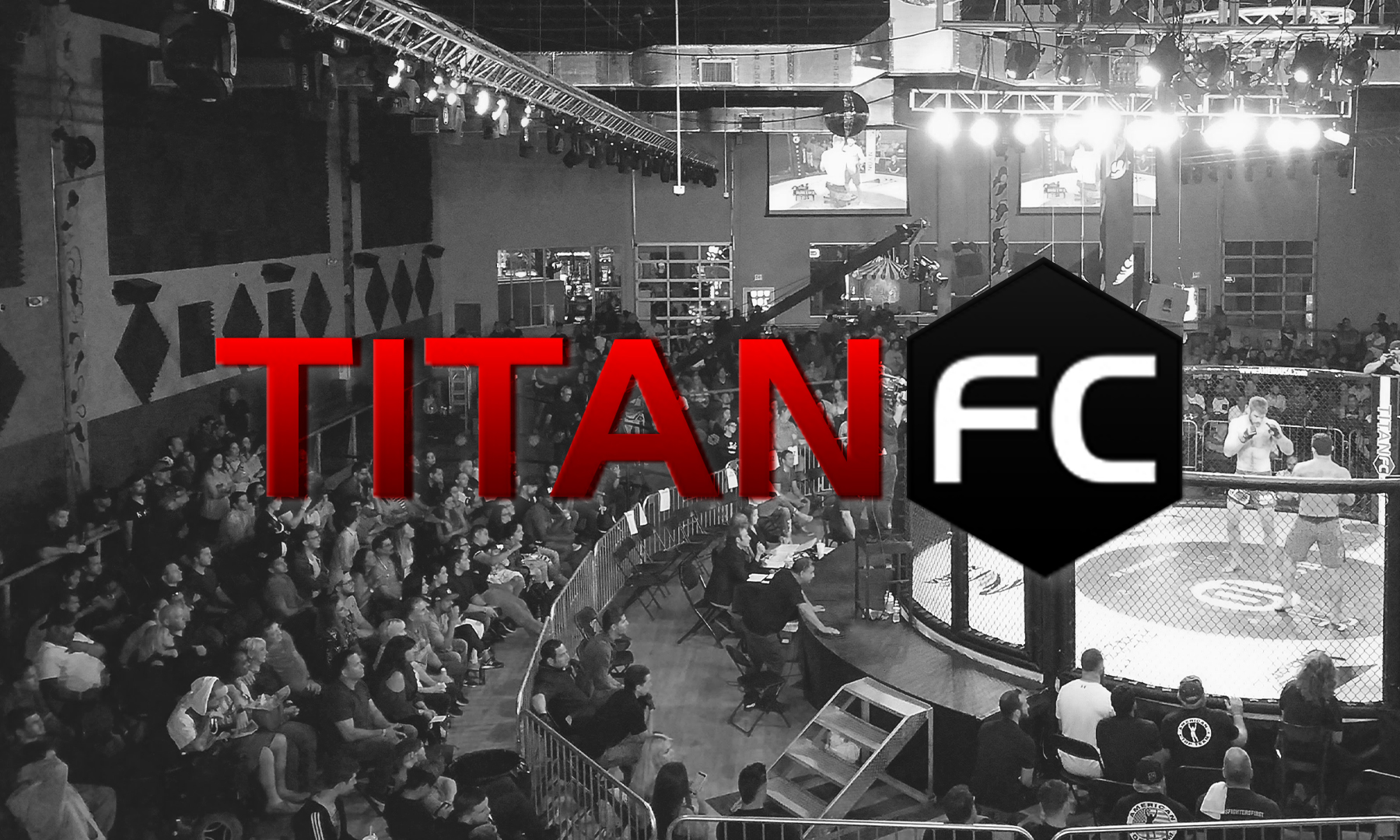 Experience the adrenaline rush of watching a LIVE Mixed Martial Arts competition fight right here in Fort Lauderdale, Florida. Xtreme Action Park is the official home of the 2019 Titan Fighting Championships (Titan FC) season.  All of the action will take place inside a professional cage set up at The Arena inside the Park.
Catch the hard-hitting MMA action LIVE on select Friday nights where we will broadcast it live to anywhere in the world on UFC Fight Pass.
Friday night fights showcases Florida's top athletes as Mixed Martial Arts warriors compete for their next champion strap.  These professional fighters will battle it out and potentially earn the chance to win a Class Title and Belt or advance to the Ultimate Fighting Championships (UFC).
"I believe that we have certainly found a home with our move to Xtreme Action Park. We are excited about showing off our new venue with such an action-packed card, and look forward to more fan and fighter focused events to consistently take place."
– Titan's COO, Lex McMahon
Titan FC MMA Championships at Xtreme Action Park are family-friendly events and all ages are welcome! Purchase tickets on online and save 10% off with Promo Code XTREME.  There are several ticket options along with VIP tables available.

Titan Fighting Championship (Titan FC) is an American mixed martial arts promotion based out of Pompano Beach, FL. Their shows were originally run in and near Kansas City and have since moved to Fort Lauderdale, FL. Since July 2015, Titan FC events are broadcast on the UFC online streaming service UFC Fight Pass.
Upcoming Fight
Date: June 28, 2019
Titan FC 55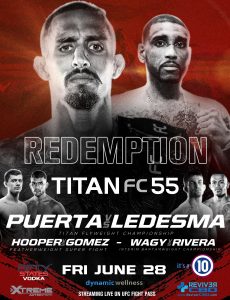 Titan Fighting Championship will host Titan FC 55 from Xtreme Action Park in Fort Lauderdale, Florida, June 28, headlined by a flyweight title bout between defending champion Juan Puerta (16-6) and challenger, Claudio Ledesma (16-7).
Puerta is currently serving a suspension handed down by the Florida State Boxing Commission after the fighter admitted guilt and test results showed greater than 300 nanograms of Tetrahydrocannabinol (THC) prior to his scheduled Titan FC 53 title defense against Gustavo Balart in March.
The fight never happened as it was canceled just minutes before it was scheduled to take place. Puerta's suspension ends on June 15. He was also fined $500, plus costs, and is required to engage in community service which entails speaking with the Stoneman Douglas wrestling team about the mistakes he made and lessons learned. He will also volunteer as a wrestling coach.
"He is a good man and champion who made a mistake and will grow from it by helping others learn the lessons he learned the hard way," Titan FC COO Lex McMahon said of Puerta.
Puerta enters the fight on a four fight win streak, three with the Titan FC promotion, to include claiming the then vacant title over Kazybek Ashimov in December.
His opponent, Claudio Ledesma is coming into the flyweight title fight with five consecutive decision victories in promotions such as PA Cage Fight, MMA Pro League, and Cage Fury Fighting Championships.
Undefeated Chase Hooper enters the Titan cage for the very first time as the exciting up and coming featherweight meets former Titan FC 145-pound champion Luis Gomez in the night's co-main event.
Titan FC bantamweight champion Rudson Caliocane defends his strap against Irwin Rivera who is coming off an impressive first round finish of Lazar Stojadinovic at Titan FC 53 in March.
Also, Jared "Nite Train" Gooden returns to the promotion to square up with Bruno Olivera at middleweight.
Article by: https://mymmanews.com/
Titan FC 55 fight card:
• Juan Puerta (16-6) v Claudio Ledesma (16-7) – Flyweight title – main event
• Chase Hooper (7-0-1) v. Luis Gomez (7-3) – Featherweight – co-main event
• Rudson Caliocane (7-1) v. Irwin Rivera (7-4) – Bantamweight title – feature bout
• Jared Gooden (14-3) v. Bruno Olivera (7-1) – Middleweight
More bouts to be announced shortly. Fight card subject to change
Upcoming Fight Dates
Titan FC 56 . 08/23/2019