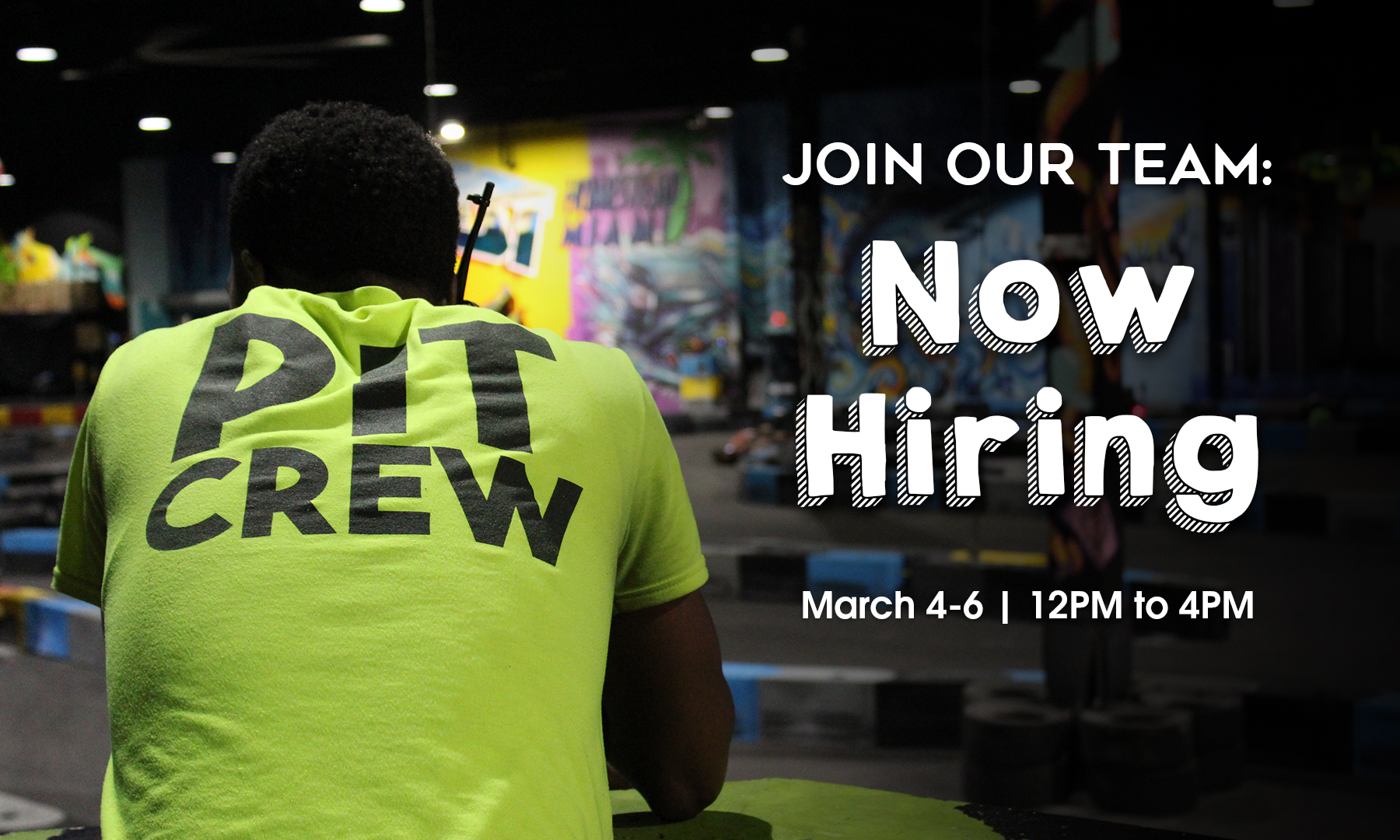 Archived – This event has passed. Please check Event Calendar for current events
Join the Xtreme Team
Come work for the most fun company in South Florida!
Xtreme Action Park keeps getting bigger and better, and we need more employees to become members of the Xtreme Team. Please join us for a three day Job Fair at our venue in Fort Lauderdale, Florida on March 4-6 2019.
We are looking for motivated employees who are dedicated to working as a team and love customer service.  Work in a fun, colorful environment with flexible hours and schedule!
Apply in person at Xtreme Action Park from 12:00 pm to 4:00pm on Monday, March 4 through Wednesday, March 6 for these Xtreme Jobs:
VR Attendant Be a part of the newest technology in gaming. If you're a gaming fan, love technology, and people this could be the perfect job for you!
Escape Room Game Master Be a part of the Top rated Escape Rooms in SFL! 3 amazing, interactive, high tech rooms rated 5-stars  Gamemaster monitors and interacts with players and operates electronics during game play
Track Marshal Our track marshals are the point of contact for almost every person that comes out to race. They are the support on the track and help to keep our racers briefed on the rules and regulations of karting. They also help to monitor the safety of those who are racing. For those who love racing and are willing to work on a great team, this may be a great fit for you.
Kitchen Staff Our restaurant team helps to provide the much-needed fuel for our customers. If you love working around food, this is a great spot for you.
Guest Services & Admissions Our point of sales team are the first people you see when you walk into Xtreme. They explain our current rates for racing, arcade games, and much more. These friendly faces provide you with helpful information to make your experience a memorable one. If you are energetic and love helping people, this is a great team to be a part of.
Game Room Technicians
Reception
Electrician
Come Prepared. Download your Application Here