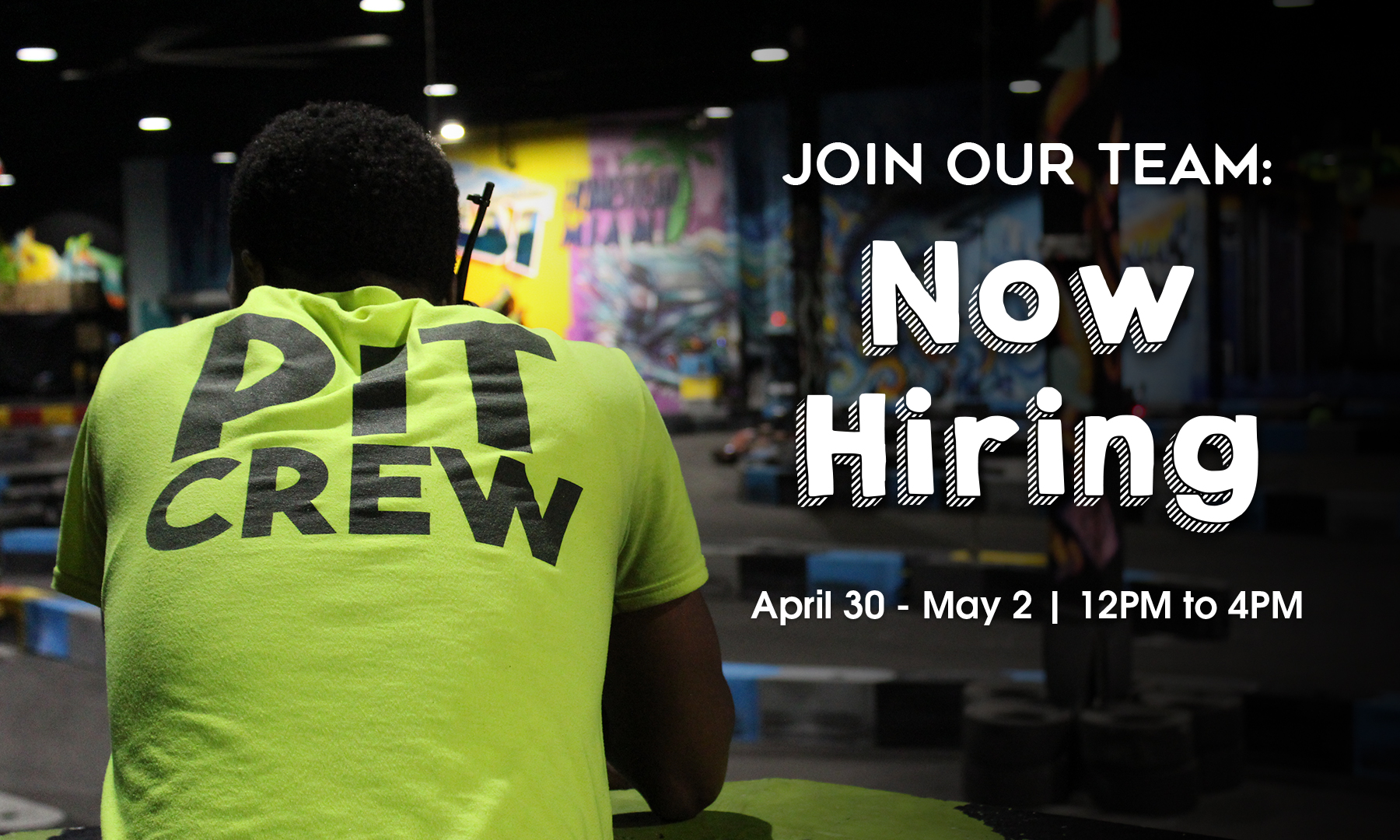 Join the Xtreme Team
You are invited to join us for a three day Job Fair at our venue in Fort Lauderdale, Florida on April 30-May 2, 2019.
We are looking for motivated employees who are dedicated to working as a team and love customer service.  Work in a fun, colorful environment with flexible hours and schedule! Plus enjoy exciting employee perks such as monthly free activity passes and access to a network of other local attractions. Full time with benefits and part time positions available.
Apply in person at Xtreme Action Park from 12:00 pm to 4:00pm on Tuesday, April 30 through Thursday, May 2 for these Xtreme Jobs:
Escape Room Game Master Be a part of the Top rated Escape Rooms in SFL! 3 amazing, interactive, high tech rooms rated 5-stars  Gamemaster monitors and interacts with players and operates electronics during game play
Track Marshal Our track marshals are the point of contact for almost every person that comes out to race. They are the support on the track and help to keep our racers briefed on the rules and regulations of karting. They also help to monitor the safety of those who are racing. For those who love racing and are willing to work on a great team, this may be a great fit for you.
Kitchen Staff Our restaurant team helps to provide the much-needed fuel for our customers. If you love working around food, this is a great spot for you.
Come Prepared. Download your Application Here: