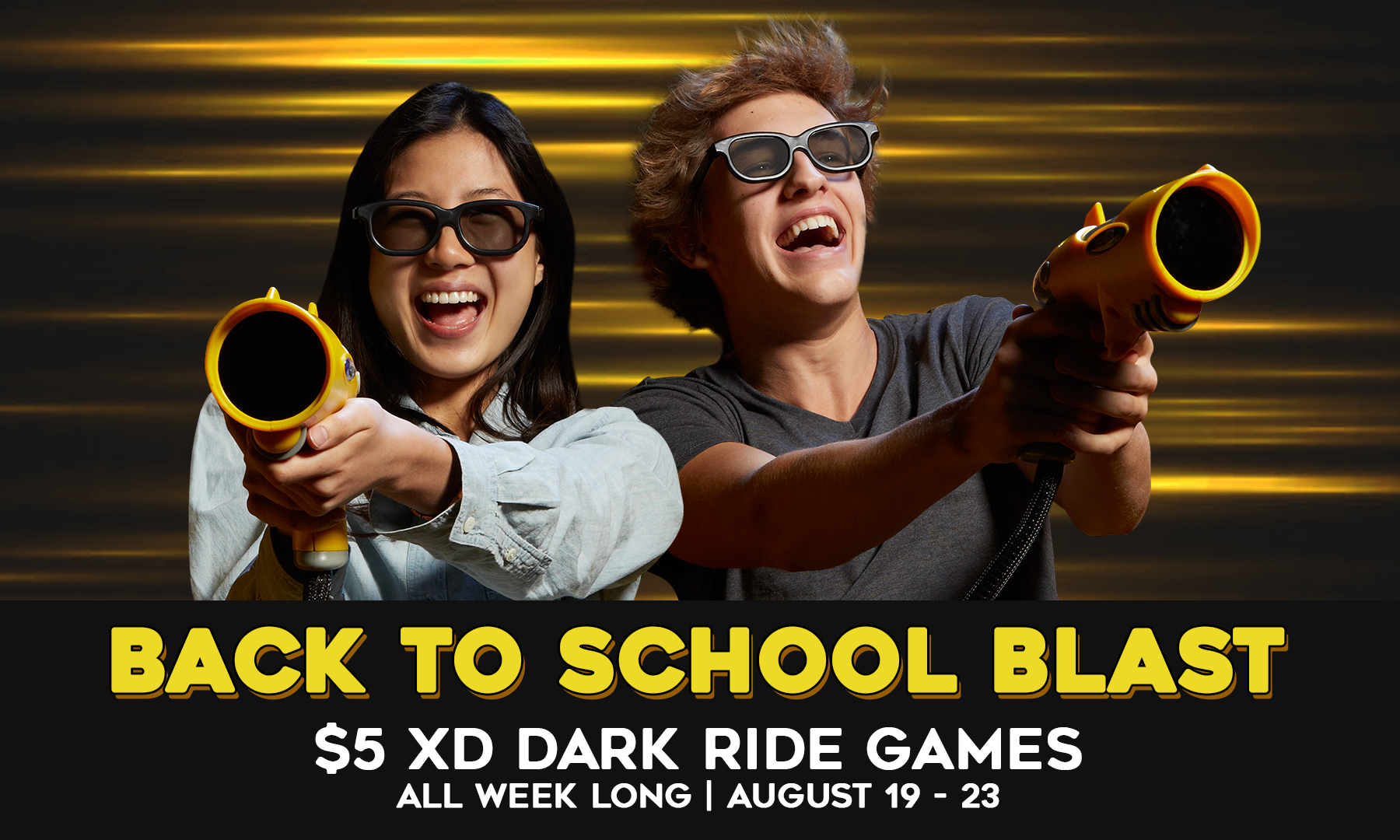 Had a blast of a summer that you just don't want to end? Well, now back to school time can be just as fun, with Back to School Blast at Xtreme Action Park. Get your back to school frustrations out on evil robots, zombies, pirates and more! From August 19-23 we're offering XD Dark Ride Theater sessions for ONLY $5 per person/per game.
XD Dark Ride is the newest 7D immersive attraction is only found at Xtreme Action Park in Fort Lauderdale.   This is not your typical 3D movie… each player will experience an interactive, unique experience including full motion seats, turbine wind blasts, realistic surround sound and a video game component that makes it interactive.  This attraction may actually blow your socks off!
Buy Online. Limited Quantities Available:
Know what's a good way to make new friends in class? Invite them out to Xtreme Action Park for Back to School Blast!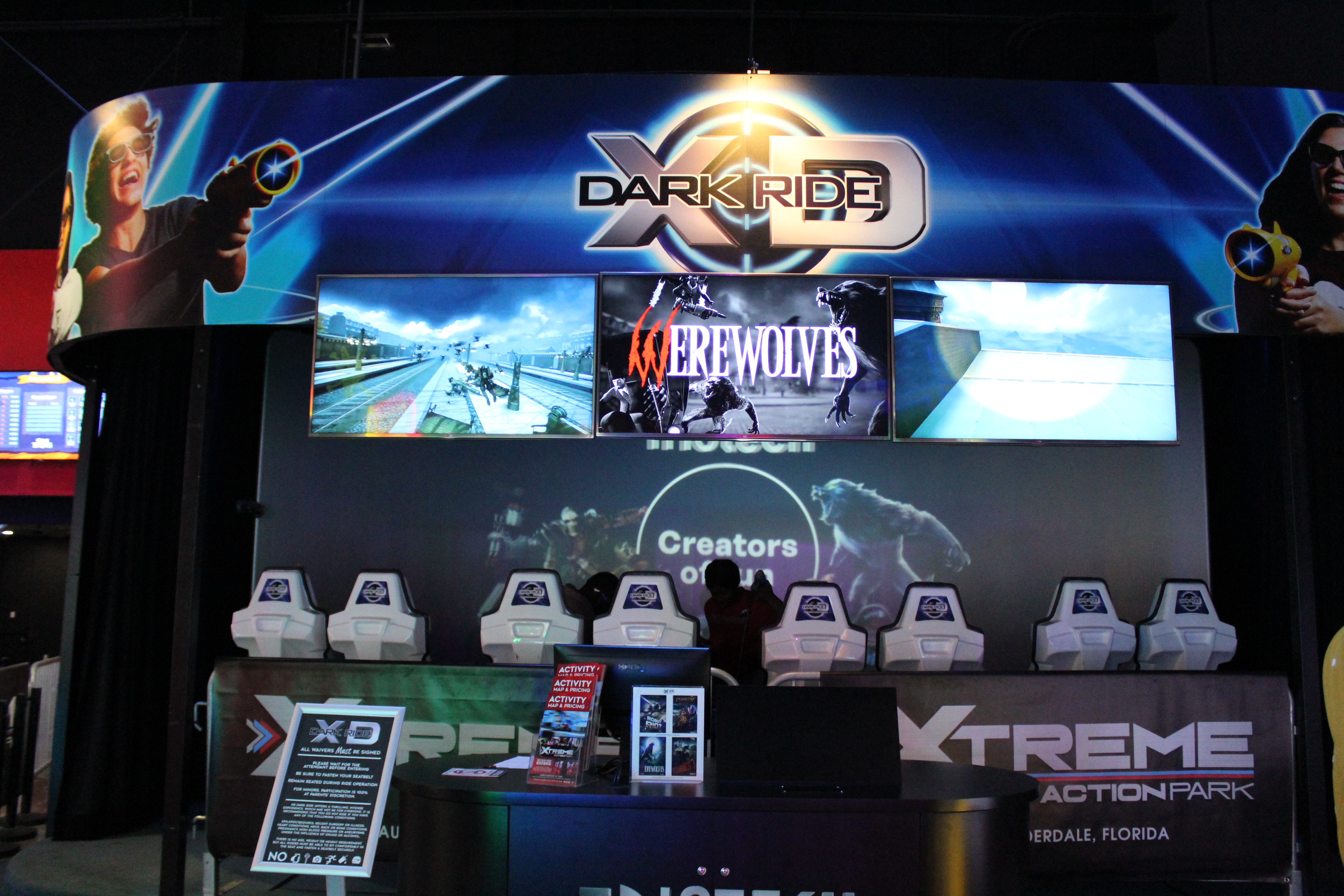 Try our All-New Games: Just Released – Alien Asteroids is alien bug smashing fun for all ages. More mature audiences can try their luck against an evil clown in Carnival.