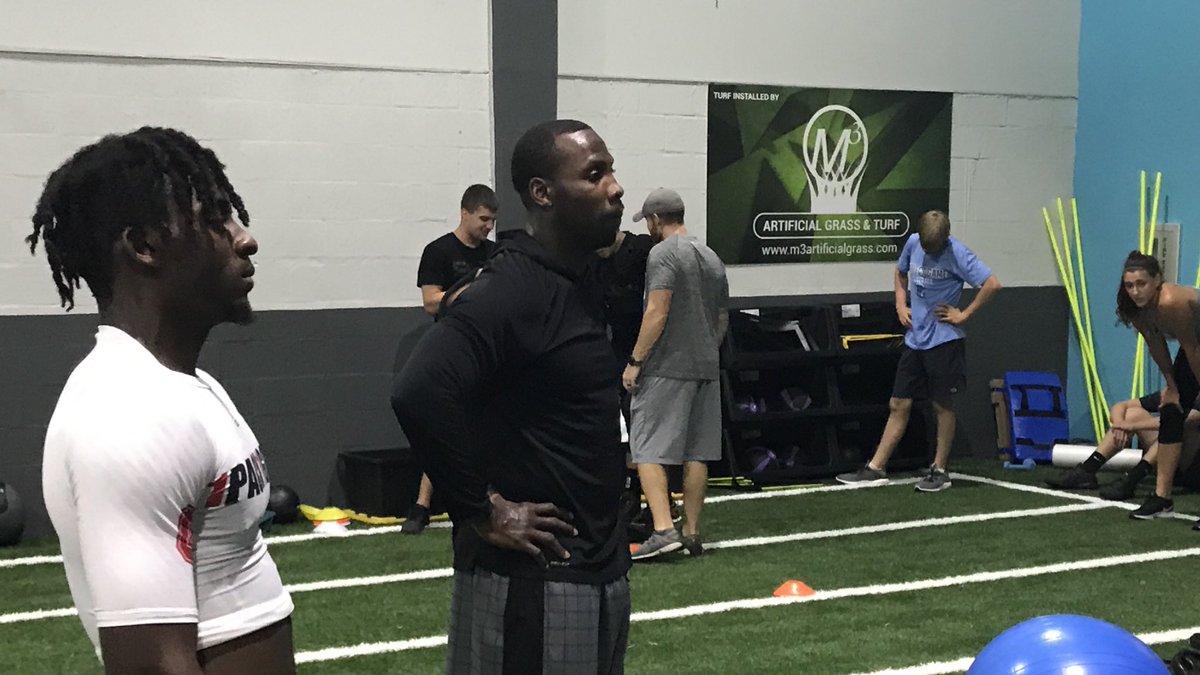 Local Students Train with Anquan Boldin inside Hard Knocks 365
A group of South Florida high school students got a chance of the lifetime Wednesday – a workout session with a NFL star and Super Bowl champion who grew up in their same hometown.
Students from Pahokee High School made their way down to Fort Lauderdale to workout with Anquan Boldin. The South Florida native, who won a national championship at Florida State and a Super Bowl with the Baltimore Ravens, is giving back to his hometown and hoping to expand the educational and life opportunities for underprivileged children in his Palm Beach County hometown.
"It's just giving them an opportunity to see different things," Boldin said. "To be able to come and workout with guys they see on Sundays, guys they look up to and get advice from them."
Boldin wasn't alone, as Pro Bowler Darrelle Revis was among those working out with the young men at Hard Knocks 365, a premier facility that trains top athletes in several sports. Owner Tony Villani says helping young men is in the DNA of Boldin, who was award the Walter Payton NFL Man of the Year award in 2015 for his work both on and off the field….
Hard Knocks 365 is located inside of Xtreme Action Park at 5300 Powerline Road, Fort Lauderdale, FL 33309. To experience the gym, potential members can download a guest pass to try any programming HK365 offers. Hours of operation are Monday – Thursday from 5:00am – 9:00pm, Friday from 5:00am – 7:00pm Saturday from 8:00am – 2:00pm, and closed on Sunday. For more information, please visit https://hardknocks365.com/.