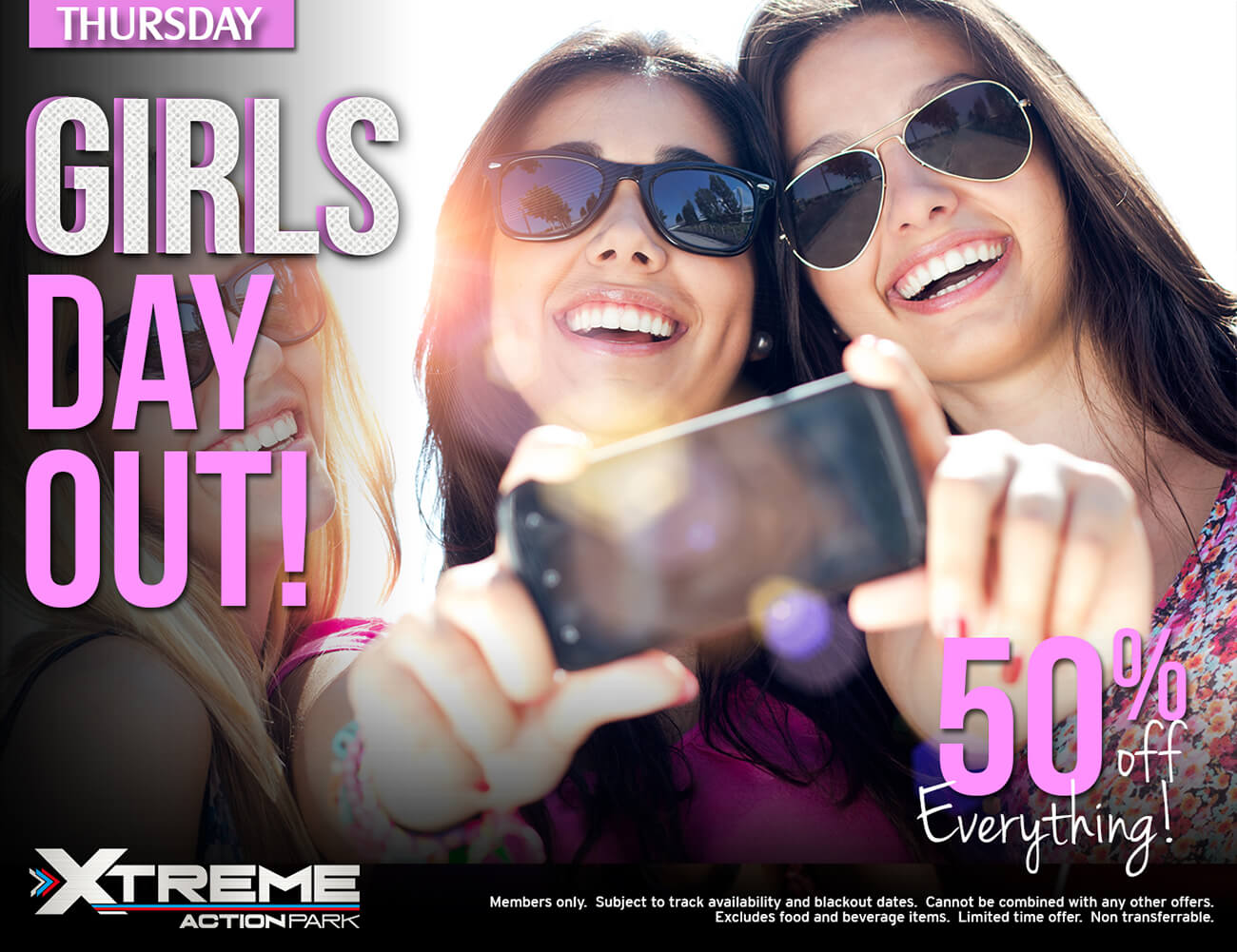 This offer has expired.

This event has expired.  Archived –
CLICK HERE for current events
Girls Day Out… all ladies receive 50% off EVERYTHING.  Wow!  We weren't kidding on this one.  All ages, all day, all Xtreme.  Don't miss out…
Members only.  Excludes Food and Beverage items.  Cannot be combined with any other offers.  Limited time offer. Non transferable.