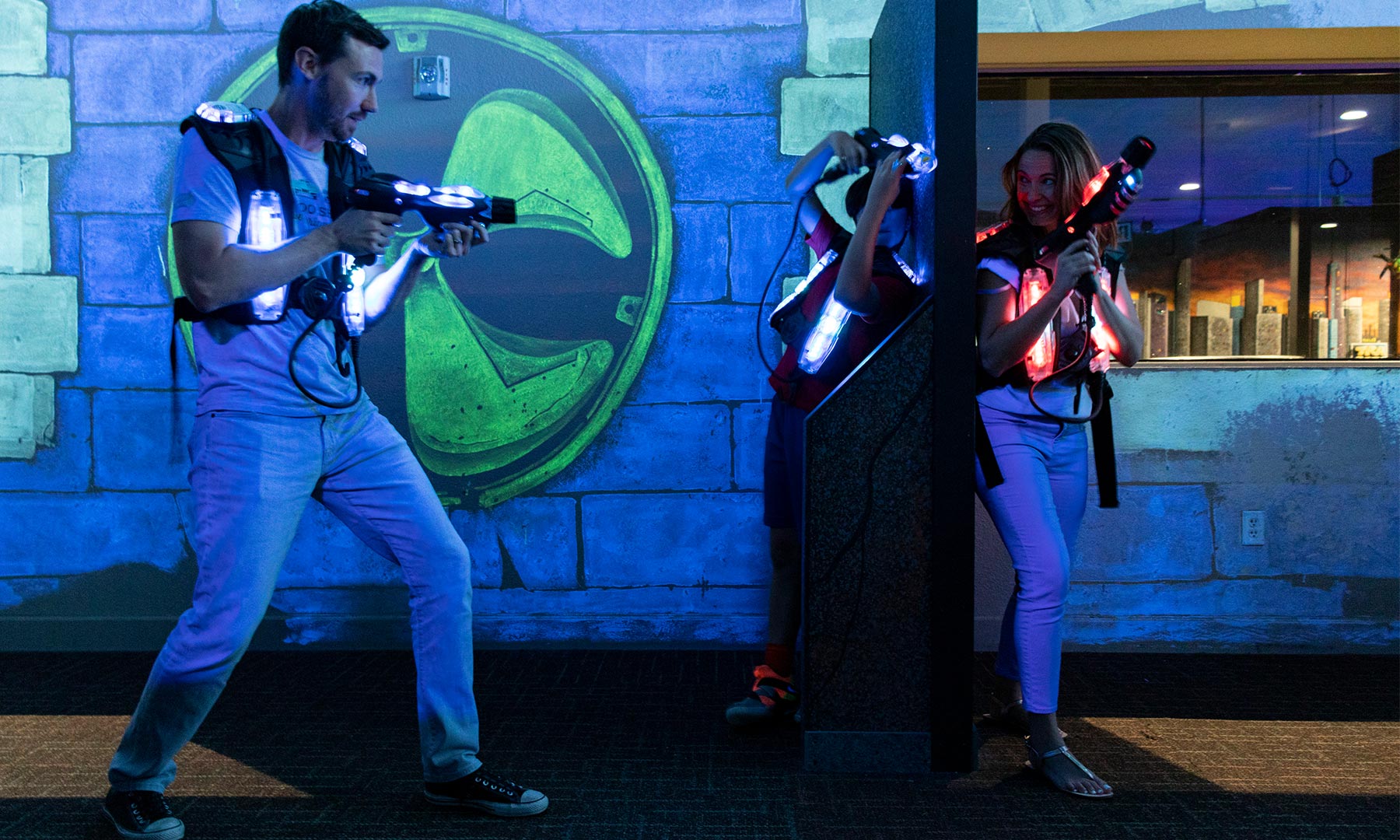 Our Family Adventures in Laser Tag
For those of us who came of age during the '80s and '90s, the start to the third decade of the 21st century has turned into an exciting, though somewhat confusing, time. The trappings of our youth are being repackaged as adult entertainment. Disney movies are being cast with live actors. Lego construction masters are competing on TV and nondescript family sedans are being auctioned off as collector items.
Fortunately, some of these bastions of days past have remained relatively unchanged. Take Laser Tag for example…
While the rules have changed a bit, complicated goals and point systems are now optional, and state-of-the-art equipment with computing power on par with your first smartphone. At its core, the game is still what it's always been about: pretending to comb through the rubble of some far off planet and shooting your friends with frikkin' laser beams. Xtreme Action Park knows this, and they have stuck to the basics with their iteration of this classic.
My family of four approached our game with great anticipation. There is an air of mystery and excitement in the hallway leading to the neon back-lit entrance doors. The only clue as to what lies beyond is the TV monitor mounted to the wall displaying player names—each a comic book character, which my two boys loved.
Inside the small prep room an entertaining intro video played, which outlined the rules and points system. As it played, we fiddled with the straps on our vests and guns, which proved to be a little cumbersome for my 55-lb. seven-year-old but went on pretty easily with help from his old man. The attendant present reviewed everything prior to unleashing us into the arena.
Once the game began, all fussing promptly ceased. Our family split into two teams and tore through the obstacle-laden, glow-in-the-dark course. Ostensibly, we were playing a high-stakes version of capture the flag with the goal being to shoot at a target located within each team's respective base. However, all anyone really wanted to do was "shoot Daddy" – who was admittedly taking things a little more seriously than was warranted.
So, after taking just enough shots on the enemy base to secure a team victory, I gave in to the 3-against-1 manhunt.
The length of the game was perfect! There was a sense of urgency without a feeling of being cheated by the time it was over. Only after walking back out into the hall did we realize how jacked up we all were. Shirts were sweaty and I was breathing a bit harder than I would have expected while the familiar feeling of coming down from an adrenaline shot ran through me.
I began thinking of excuses to come back and do it again. With co-workers perhaps? Who among us hasn't imagined themselves shooting their boss with supercharged energy beams in a futuristic hellscape?! Or maybe I'd just come back on my own, insert myself into a group of strangers…wreak havoc…and quickly disappear into the crowded arcade afterwards leaving them with a story to tell for at least a week or two.
No matter the reason, all of us should take some time to rediscover the thrill of laser tag and introduce the next generation to it. Who knows? One day a few decades from now when anything with an internal combustion engine is seen as a relic and Netflix is producing series celebrating the halcyon days of MP3s and DVDs, their hearts will find some nostalgic comfort in the black lights, plastic guns, and timeless joy of laser tag.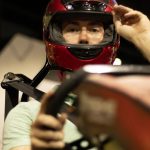 Guest Blogger Shawn McAskill is a 30-something father of two whose sole life mission is to play harder–and be better–than his two rapidly-growing sons at every video game, organized sport, eating contest, or otherwise competitive event until they depart for college. He co-owns a marketing agency by day, and binges long-cancelled sitcoms by night. His loving wife is extremely understanding and supportive of all of his chicanery.