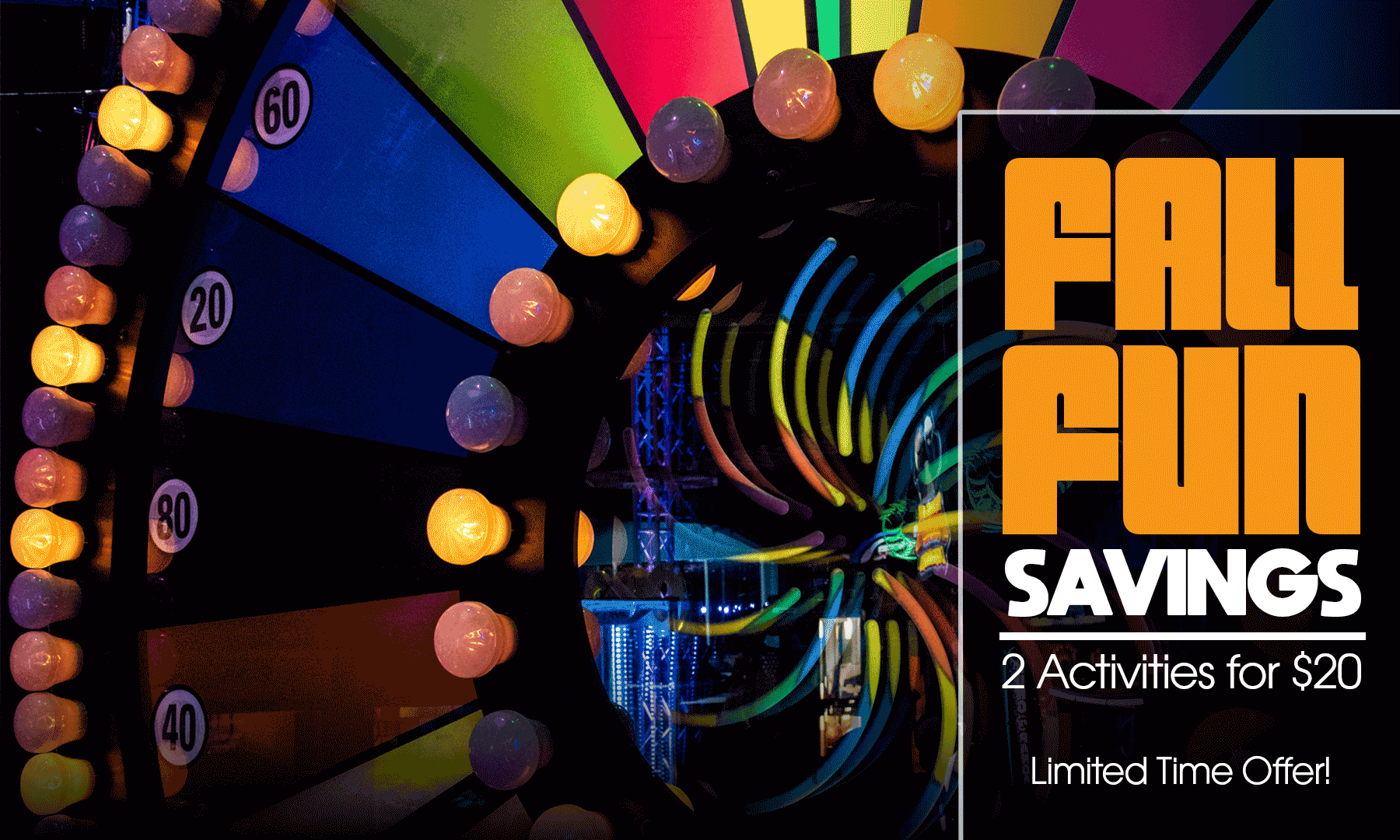 Fall Fun Savings – 2 for $20 Activites
Believe it or not, the fall season has already started, and September is just the beginning. Sure, Fall has a lot of positive traits like cooler weather and comfort foods, but unfortunately, it also means going back to work or school.  Have no fear, Xtreme is here with a special offer!
South Florida's largest entertainment venue, Xtreme Action Park, won't let it go down like that. Oh no… we are here to remind you that as you fall back into the day-to-day grind, be sure to give yourself time to play.
Get out of the daily grind with our Fall Fun Savings!
This September and October, on weekdays from 11am to 2pm, purchase any two activities for only $20*  Now's your chance to take advantage of some savings. There are so many fun combinations to choose from: Ropes & Arcades, Dark Ride & Skating, Racing & Bazooka – the options are endless.  What will you pick?
Choose Two Activites:
> Go-Kart Race
> Bazooka Blast Game
> Roller Skating Session
> Bowling Game
> XD Dark Ride
> Ropes Course Adventure
> $20 Arcade Card
See Activites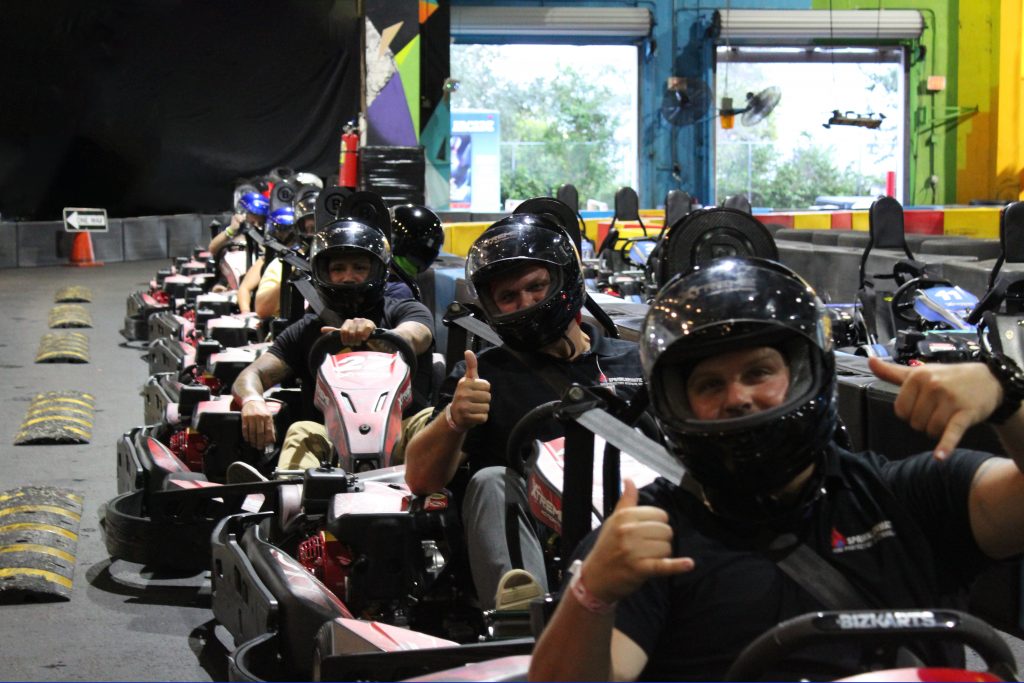 *Offer valid Monday to Friday from 11am to 2pm during September and October 2018. Limit one offer per person, per day. Package offer includes two different activities, cannot select the same item.  Fall Fun Savings excludes Holidays and Blackout Dates.