The Roller Derby season is now Closed
2018 Roller Derby Bout Schedule
Since the Gold Coast Derby Grrls found a new home at The Arena inside Xtreme Action Park, we've had a lot of fun.  So, we decided to make it official and now we are proud to announce that GCDG are rebranding the Cat 5's to the all new "Xtreme Regime"! Come join us for a night of throwing hips, elbow shoves, games, and roller derby excitement as we host our new home team, Xtreme Regime, in their line up of home-game bouts. All ages are welcome. Tickets are available for purchase now – Click the button below.  Adults are only $10 and kids under 12 are $5.
NOTE: Public Skating will be closed during the games from 4:30pm to 8pm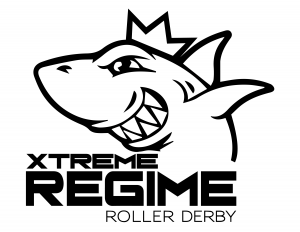 2018 Schedule
04/21 – Jammerheads vs. Meanatees Home Scrimmage
05/12 – Xtreme Regime vs Thunder City Derby Sirens
07/21 – Xtreme Regime vs. Bradentucky Bombers
08/25 – Xtreme Regime vs. Jacksonville J-Villains
09/15 – All-Stars vs. Orlando Roller Derby
Canceled – 10/06 – Xtreme Regime vs. The World
11/03 – Xtreme Regime vs Fort Myers Derby Girls
 *NOTE: Schedule subject to change.
Visit www.goldcoastdebygrrls.com for up-to-date information
This is officially the last bout of the 2018 season! What better way to go out than with scores of fierce hits and plenty of riveting action?! Never seen roller derby? Then you're missing out!
Catch us in the Arena as our very own Xtreme Regime duke it out with our friends from the other coast, the Fort Meyers Derby Girls. These ladies are tough competitors and we can't wait to go head to head with 'em!
We also have a special half-time show in store for you. This is a family-friendly event, all ages are welcome! Skip the line at the door, get your pre-sale tickets online and receive a $5 Xtreme Action Park arcade card for every ticket purchased!
GOLD COAST DERBY GRRLS was formed in 2007 and represents team members from across Palm Beach, Broward, and Dade counties. They are a non-profit, all-gender, professional Roller Derby league and are governed through the Women's Flat Track Derby Association (WFTDA). Learn more about the GCDG on their website: www.goldcoastderbygrrls.com