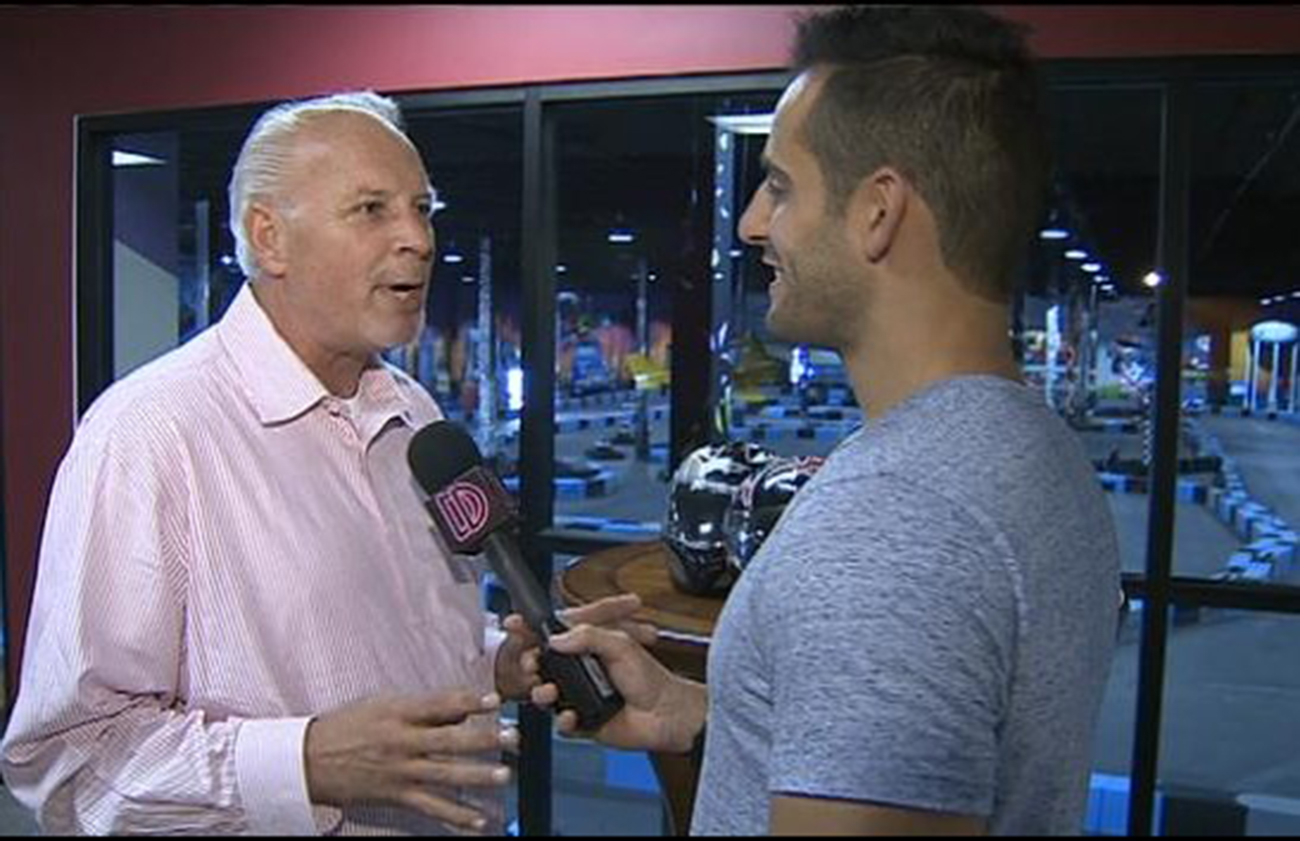 Gentlemen, start your engines! Oh, yes! Xtreme Action Park in Fort Lauderdale has always been a hot spot for some of the best indoor fun in South Florida, and now they've turned things up. There's some new additions, and go-karts that go 60 miles an hour!
Saying Xtreme Action Park is big is a gigantic understatement.
Gary Canetti, Xtreme Action Park: "We are 49,000 square feet. we're the largest indoor gas go-kart track in South Florida."
Come for the go-karts, but that's hardly the only thing to do inside this family entertainment center.
Gary Canetti: "We've got the ropes course, we've got the arcade, we're going to add another 20,000 square feet, we're going to add a 60,000-square-foot auto museum. We're going to be the largest attraction in South Florida for families to come and enjoy themselves."
There's also bowling, a restaurant, and an outdoor beer garden is on the way.
Gary Canetti: "Eat, play, drink. We've got it all."
That's all great, but I came here to race, and like Ricky Bobby says…
Gary Canetti: "If you ain't first, you're last."
Xtreme Action Park has some of the fastest gas powered karts you'll ever see: the Super Pro Karts.
Chris Van Vliet: "Specs wise, talk nerdy to me here."

Gary Canetti: "Nerdy: nine horsepower, going 60 miles an hour down a 200-foot straightaway. Try to stay on the gas pedal as much as possible."

Chris Van Vliet: "This is what I like."
But first, I need to suit up.
Chris Van Vliet: "It's a disguise."

Chris Van Vliet: "We're good, right?"

Chris Van Vliet: "And there we go." (claps gloves)

Chris Van Vliet: "You got me in the faster car, right?"
Get buckled up…
Chris Van Vliet: "Oh, it's on now." (visor goes down)
And we're off!
Each race lasts for 10 minutes, and you need a lot of that time to get adjusted to the speed .. and take those corners!
The board displays the results, and what do you know, the Deco driver is your winner!
Go-karting starts at $20 per race, and you can't just jump into those Super Pro Karts. You have to work your way up to them.
DECO DRIVE HITS THE TRACK!
by Chris Van Vliet