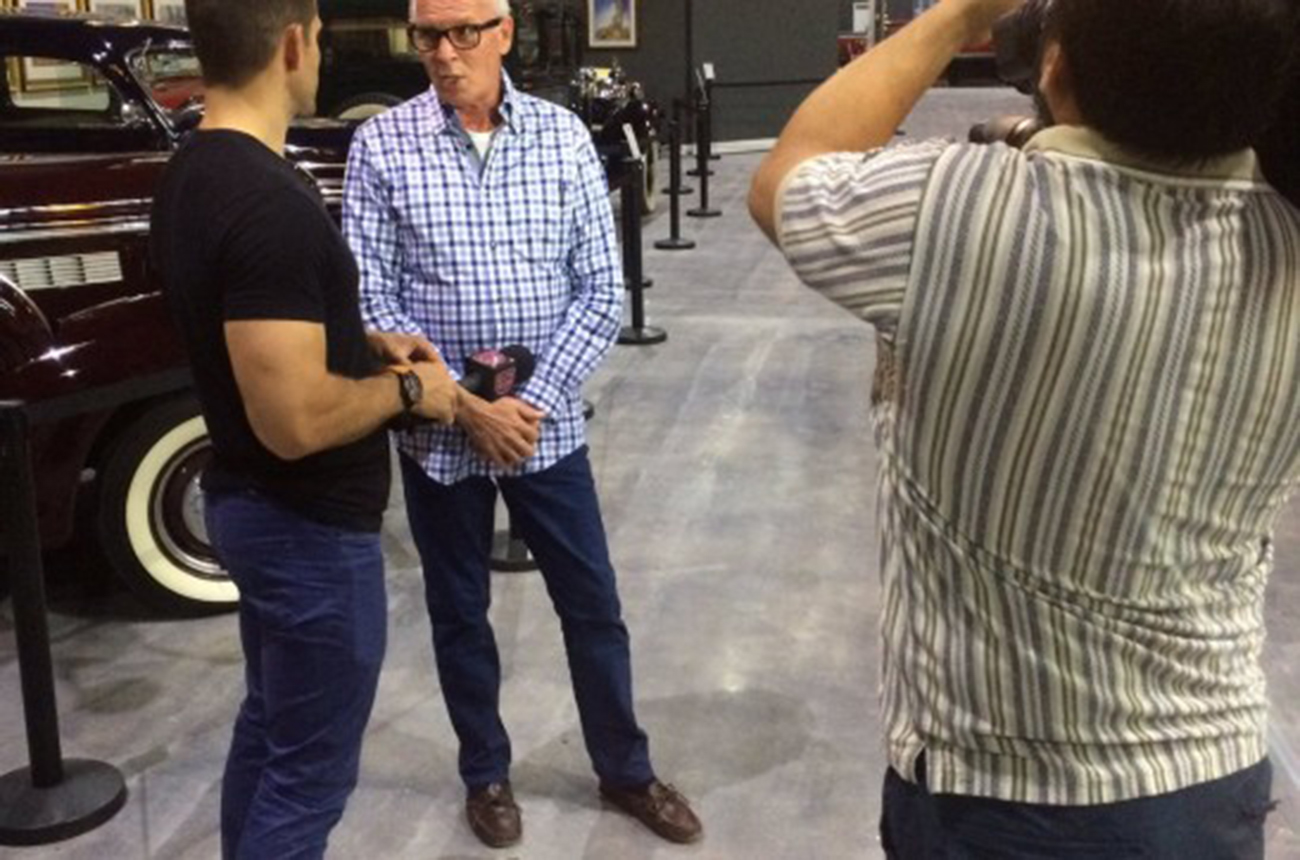 Chris Van Vliet
Deco Drive on WSVN 7
January 26, 2017
The 954 has an extreme attraction, and it's getting exponentially more extremer. Deco's Chris Van Vliet is in Fort Lauderdale with an extreme look. Just when you thought Xtreme Action Park in Fort Lauderdale couldn't get any better — they made it bigger… a whole lot bigger.
Gary Canetti: "We've expanded another 100,000 square feet."
It's now over 223,000 square feet of indoor awesomeness. Of course, you've got go-karts, bowling and a huge arcade, but now it's jam packed with a ton of new activities.
Gary Canetti: "The roller rink is probably our star feature here right now. It's 16,000 square feet. There hasn't been a new roller rink in South Florida in the past 15 years."
If roller skating isn't quite your speed, why not turn out the lights and try Bazooka Blast?
Chris Van Vliet: "Boom. That's it."

Gary Canetti: "The bazooka blast is like a paintball gun that you have a foam adapter, that lets you shoot each other with a soft play ball."
If you'd rather shoot animated characters rather than your friends, check out the ? Dark Ride 3D theater.
Gary Canetti: "It holds eight people at one time. It gives you the feeling like you're immersed in the film with 3D glasses, and you're actually shooting a gun and scoring as you're playing and moving all over."
If you want something less physical and a little more mental, try the escape rooms which actually may be a little too good.
Gary Canetti: "Nobody has gotten out yet."

Chris Van Vliet: "Nobody has escaped the escape room?"

Gary Canetti: "Nobody has gotten out."
And speaking of getting out, it looks like I got myself in quite the situation high above the ground on the ropes course.
Chris Van Vliet: "Oh this isn't comfortable!"
The ropes course is a staple at Xtreme Action Park, and now it's double the size!
Gary Canetti: "It's incredible the challenge that people have physically when they are up there."
And why not end your day checking out the one of a kind cars inside the Fort Lauderdale Auto Museum?
Gary Canetti: "We have about $5 million worth of cars just in this facility alone."
With everything all in one place, you could literally spend all day at Xtreme Action Park!
Gary Canetti: "We've tried to design a facility for South Florida that no one has."