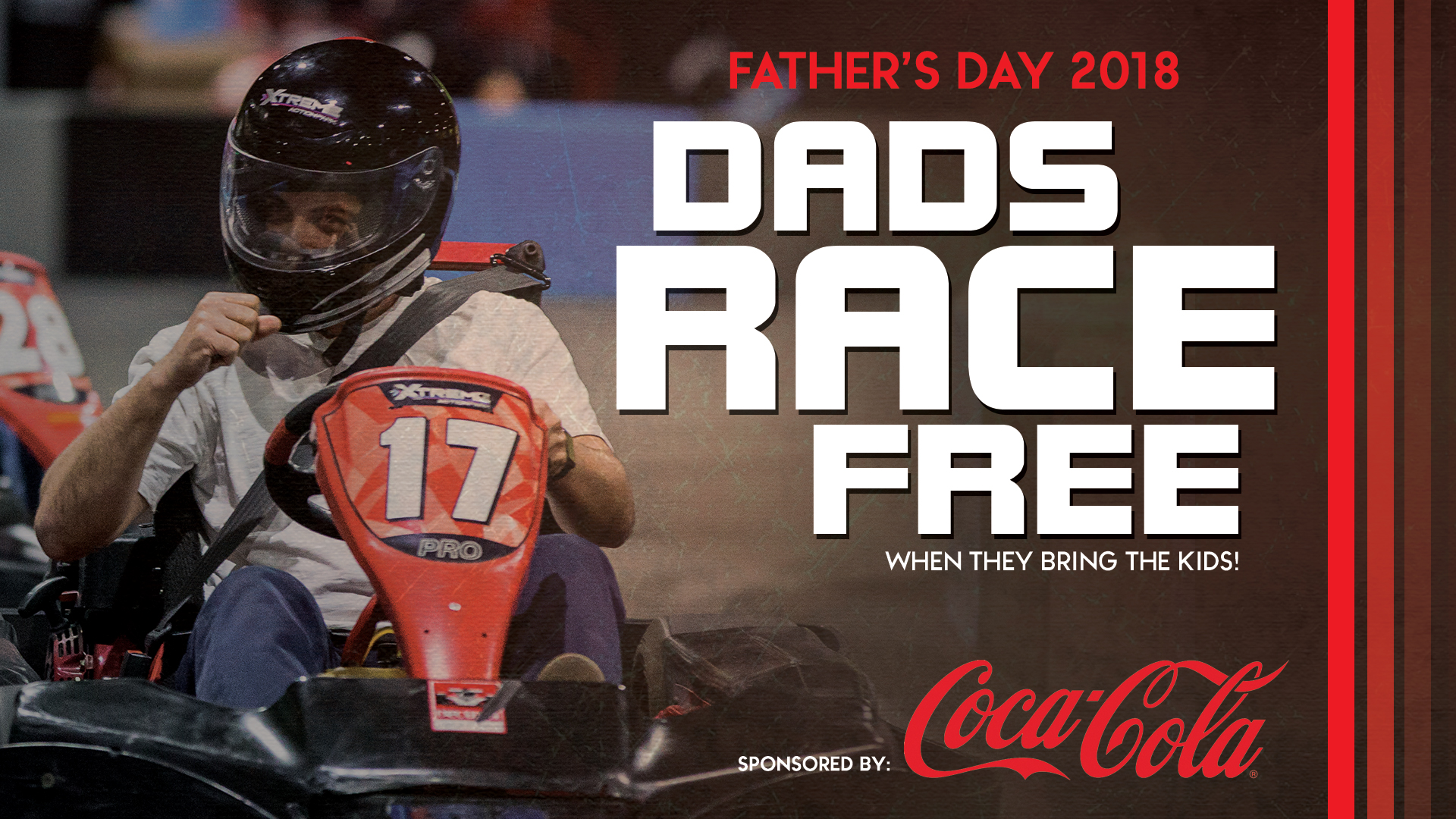 Your Dad challenges you to be better every day, now it's time to challenge Dad….to a race!  Make him feel like a kid again… bring Dad to the go-kart track this Father's Day and it's our treat. All we ask is that the kids come too. Just imagine Dad tearing up the go-kart track with a big goofy smile on his face and then cooling down with an ice-cold Coca Cola after the race. It's the perfect Father's Day gift.

Be the kid or bring the kids, this annual event is open to Dads of all ages!  When you get Dad on the go-kart track this Father's Day – his race is totally FREE!  Just make sure they bring the kids to Xtreme Action Park on Father's Day, Sunday, June 17, 2018 from 11am to 10pm. This family fun event is proudly sponsored by Coca-Cola.
Each Dad will receive One Free Pro Race Session, a complimentary One Day Race License, a headsock, plus a complimentary refreshing Coca-Cola.
Don't forget, you must bring the kids!  Be prepared to present your children at the front desk – we will ask!

*Limit one free race per person.  Subject to track availability.  No cash value.  No substitutions. See race requirements before you arrive.
The Perfect Gift
Give Dad the Gift of Speed… and fun!  For a limited time, buy a $50 Gift Card and get a $10 Arcade Card for Free.  And if you are lucky, maybe, he will bring you.

Gift cards can only be purchases at the park.  Offer valid from now until Saturday, June 16, 2018.