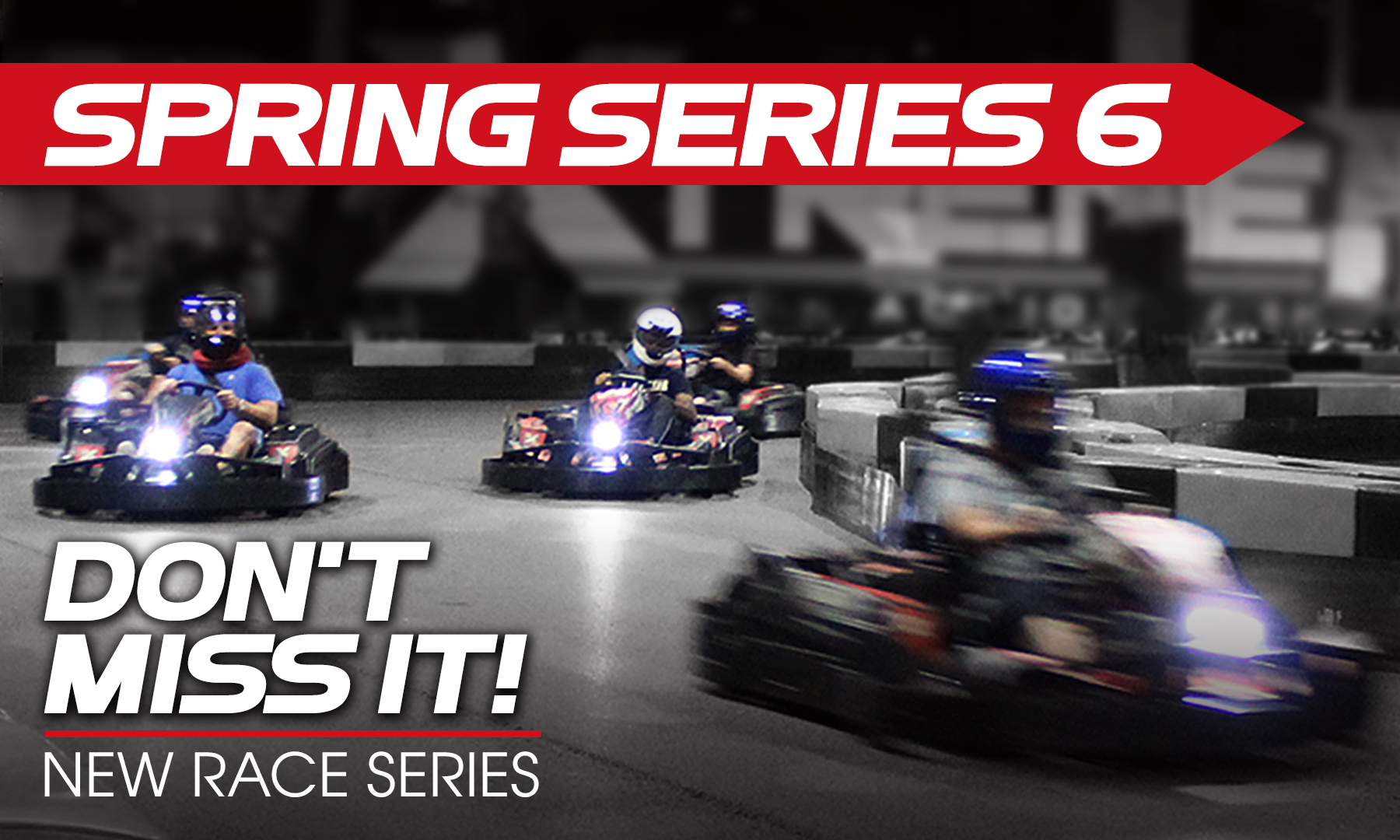 Join us for a brand new Race Series Program open to all experienced* members – Spring Series 6. Beginning Monday, March 5th, be the first to participate in a new style of racing competition with different formats each week. Race League lovers – This is a fun new challenge for you to take on!
Limited to only 24 drivers per event, this new series offers a unique track experience allowing drivers to compete not only on our regular track, but in a backwards track format, lights out, sprint and team races that the general public cannot participate in. Plus, 6 winners from each week will win Race Pack Prizes! Space is limited so be sure to select the races you want to participate in before they sell out!
*We consider experienced members to be those who have raced on our track at least three times and achieved 3 stars in your racing profile.
Race Details
Note: This is a Members Only event and some experience is required. We are limiting the series to maximum 24 participants each week. Only paid participants will have a guaranteed seat. Please make sure to Register first and then proceed to pay online. Weekly Sessions will be available for purchase on site but there is no guarantee that there will be availability. On site purchasers will be put on a wait list to see if spaces are available.
Costs Per Driver:
$75 per Event (buy online or at the park)
or $450 for the Full Series

Purchase the Full Season and receive a free Xtreme Action Park T-Shirt!
Race Schedule
8:00pm: Early Arrival and Registration
8:30pm: Mandatory Race Briefing
8:45pm: Helmet & Kart Selection
9:00pm: Race Starts
10:00pm: Event Ends
Race Dates & Formats
March 5 – 50 Lap Race
March 19 – Backwards Track 50 Laps
April 2 – Lights Out 50 Laps
April 16 – Two 40 Laps Races and a 12 Driver 20 Lap Shoot Out
April 30 – Modified Track 50 Laps
May 14 – 100 Lap Team Race with Driver Change