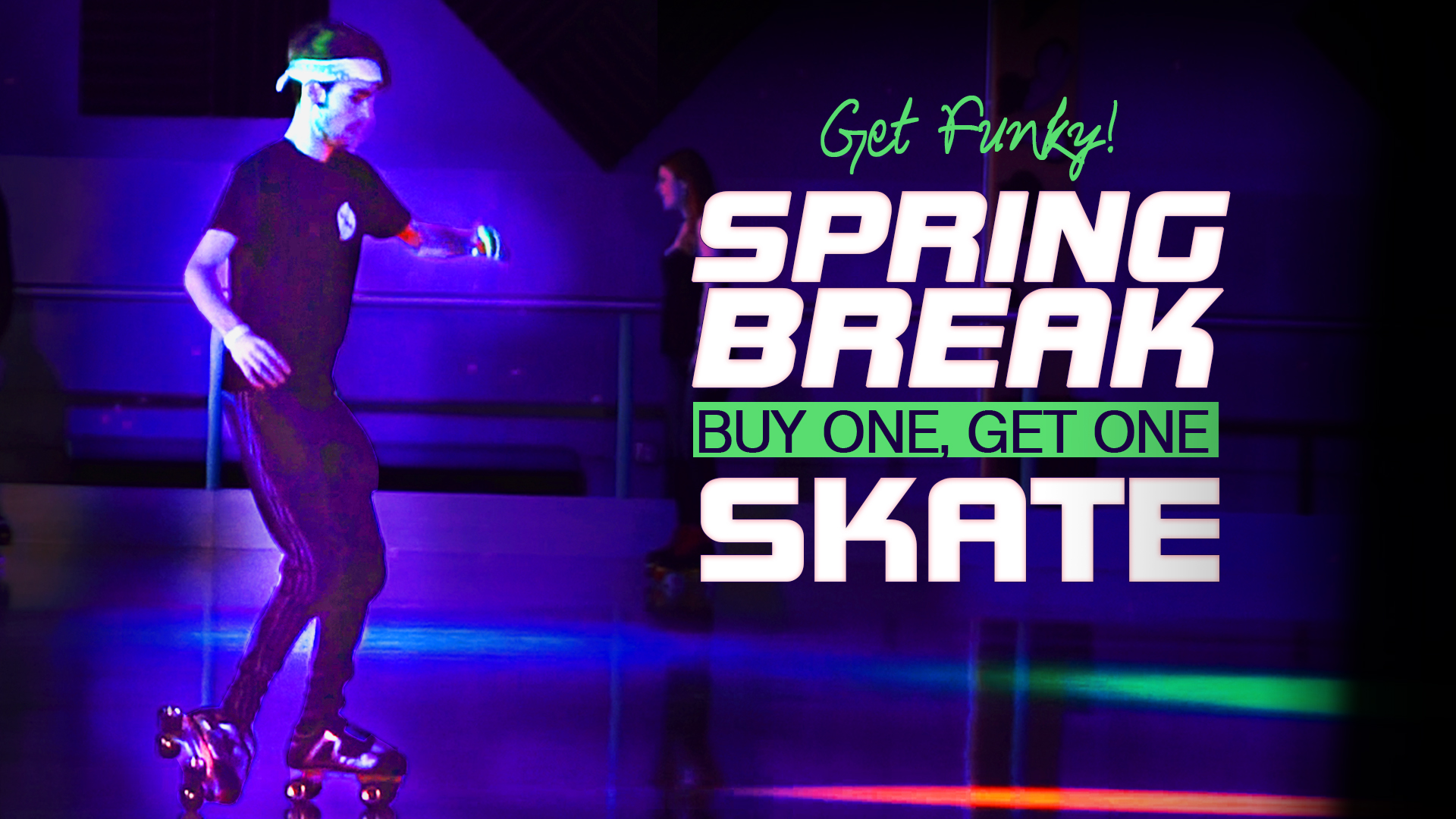 Spring Break Skate
This event has expired.  Archived –
CLICK HERE for current events
It's Spring Break in Fort Lauderdale… Let's celebrate with a Buy One, Get One Roller Skating Special all week at Xtreme Action Park! While everyone else is fighting through traffic to lay on an overcrowded beach and get sunburned, the smart spring breaker knows that the real fun is at the Park.
Bring your friends, and when you buy one roller skating session, we will give another one for free!  Choose from a morning or evening skate session and your skates are included.
Offer valid the week of April 10-14, 2017.  Limit one offer per person/per day. 
Please note: Skating will be closed at 8pm on Monday April 10 for Roller Derby Grrls Practice.  However, the public is welcome to meet the Gold Coast Derby Grrls and watch them practice.  See details on out Event Calendar…


The  Arena is South Florida's newest Roller Skating Rink and featured 12,000 sq feet of beautiful maple wood floor lined with steel barriers and accents plus, over 140 state of the art LED, moving lights, DAS Surround Sound system and 4 rotating Mirror Balls.