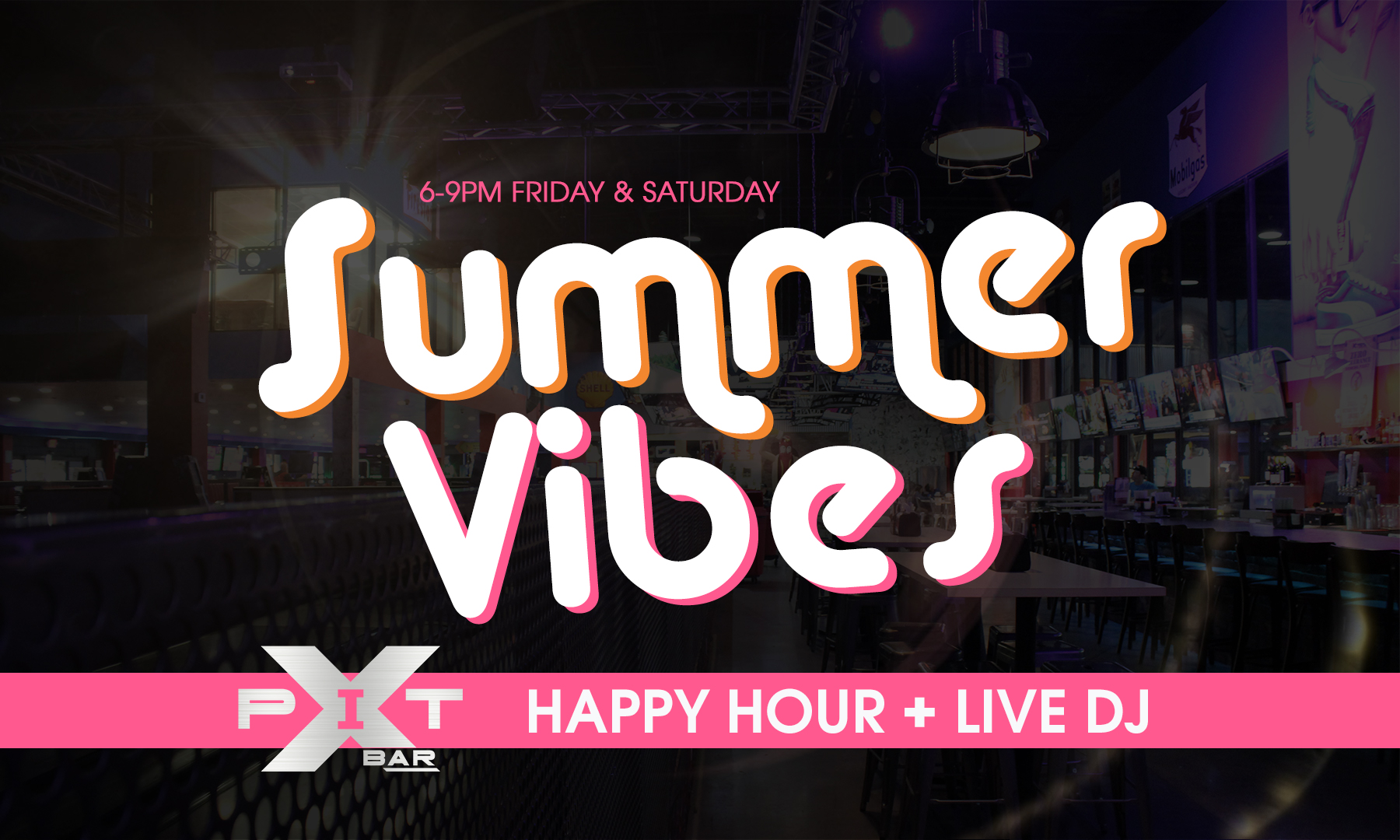 It's the hottest Summer in South Florida and we are cooling down at The Pit Bar. Join us on Friday & Saturday nights for our Summer Vibe Live DJ music series featuring Live DJ music + Happy Hour Drink Specials. We will be sure to have you chilling by the bar.
Happy Hour is from 4pm to 7pm every day. Summer Vibes entertainment will be happening from 6-9pm. And, the Pit Bar is now only 18+ on weekends after 6pm. No more excuses to come and relax!
Plus, on Saturday nights, enjoy Free Beer or Liquor Tasting by local brands. The first one start Saturday, June 20 from 7-9 pm with Rock & Roll Tequila.
Happy Hour
Enjoy drink specials every day from 4pm-7pm at The Pit Bar. Choose from a select list of beers, mixed drinks and liquors.