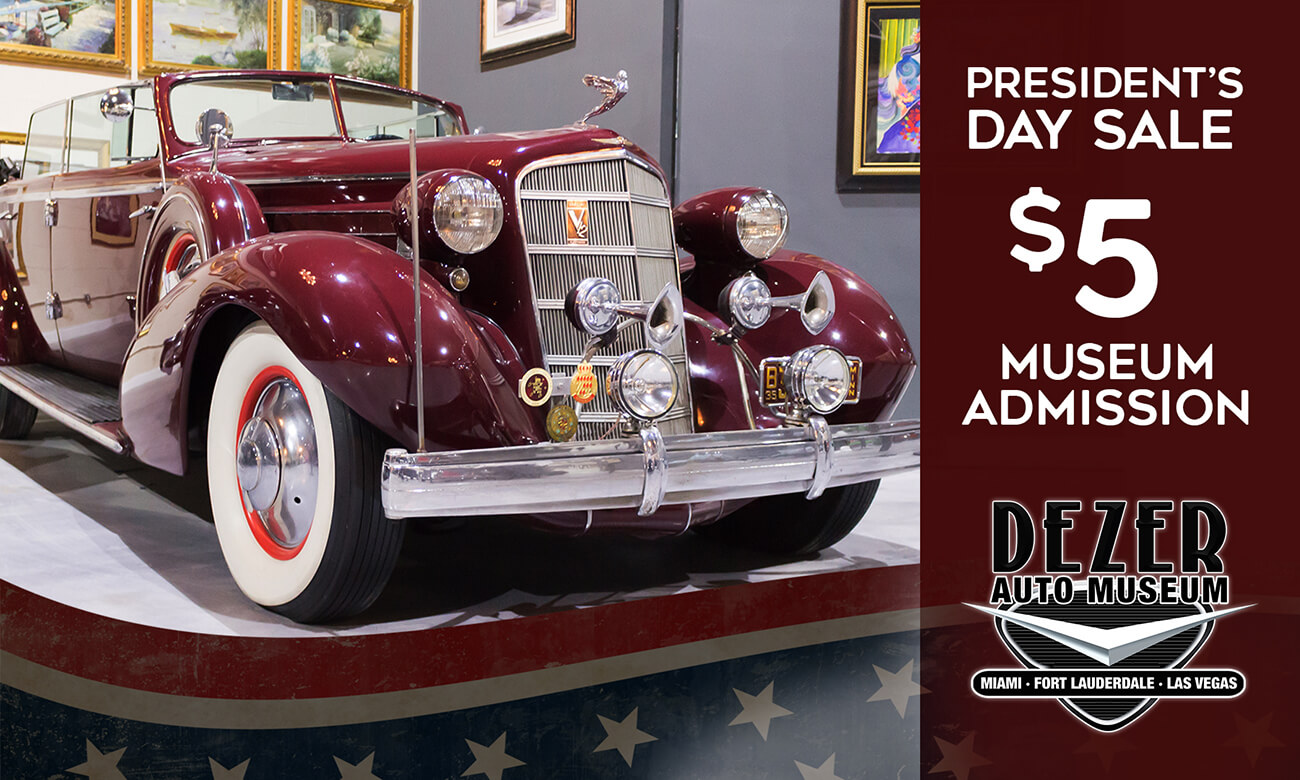 This event has expired.  Archived

– CLICK HERE for current events

Honor our past leaders this President's Day by taking a stroll thru time in our newest attraction – Dezer Auto Museum in Fort Lauderdale.  We invite you to see the vast variety of classic cars from decades past and the luxury that our past presidents may have enjoyed.  Plus, view historic cars from the ROARING 30'S Collection.  The HAVANA NIGHTS Collection displays American Classic cars from the 1940's and 1950's. Be star struck by the celebrity cars in the HOLLYWOOD MOVIE CARS Collection and see many vehicles that have starred in some of your favorite movies. Our MILITARY SALUTE Collection highlights the manufacturers that kept America rolling during times of war… and also see the wildly popular european microcars in our MICROCAR COLLECTION. Click here to learn more about all of our collections.

Normally only open for private events, now you can take advantage of the opportunity to see them all this President's Day –  Monday, February 20.

Special Offer $5 Admission

Please note: Offer valid at Fort Lauderdale location only.