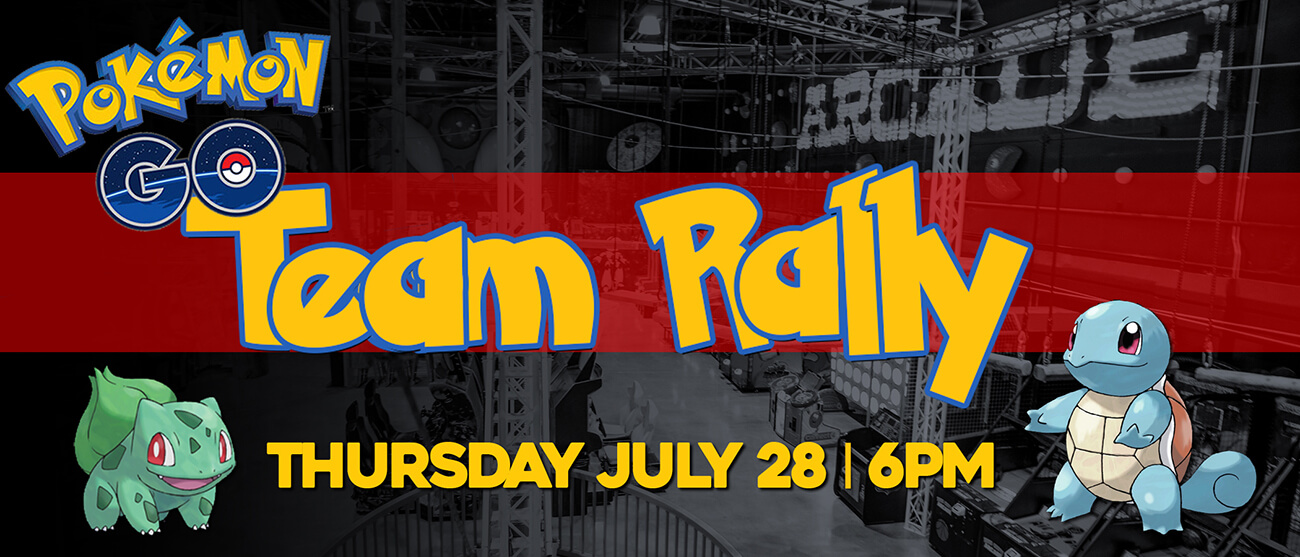 This event has expired.  Archived –
CLICK HERE for current events
Calling all Trainers!   Gather your Team for a heated competition at Xtreme Action Park – Pokemon Go Style…
Unless you've been living under a Geodude the past few weeks, Pokemon Go is the biggest mobile game in history, and Xtreme Action Park is getting in on the fun.  We've put together a massive meet-up where team members from Team Valor, Mystic, and Instinct come together and compete in real life for Xtreme prizes…
On Thursday July 28 at 6pm, Pokemon Trainers are invited to represent their team at Xtreme with a sticker badge with your team's color on it, and the winning team (most members to show up) wins a $10 Arcade Card for each player.  And stick around for hourly raffles with fun prizes going all night!
NOT TO MENTION… we have not one, but TWO POKESTOPS at Xtreme and we'll be dropping LURES all night!
Plus, for the big "kids", drink specials, including Valor Vodka, Mystic Punch & Instinct-ini, available at The Pit Bar.  Bring your friends (teammates) and join us for a night of fun with Xtreme Action Park Pokemon Go Team Rally!
Final Count will take place at 8pm to award the winning team!
Join the Event on Facebook: