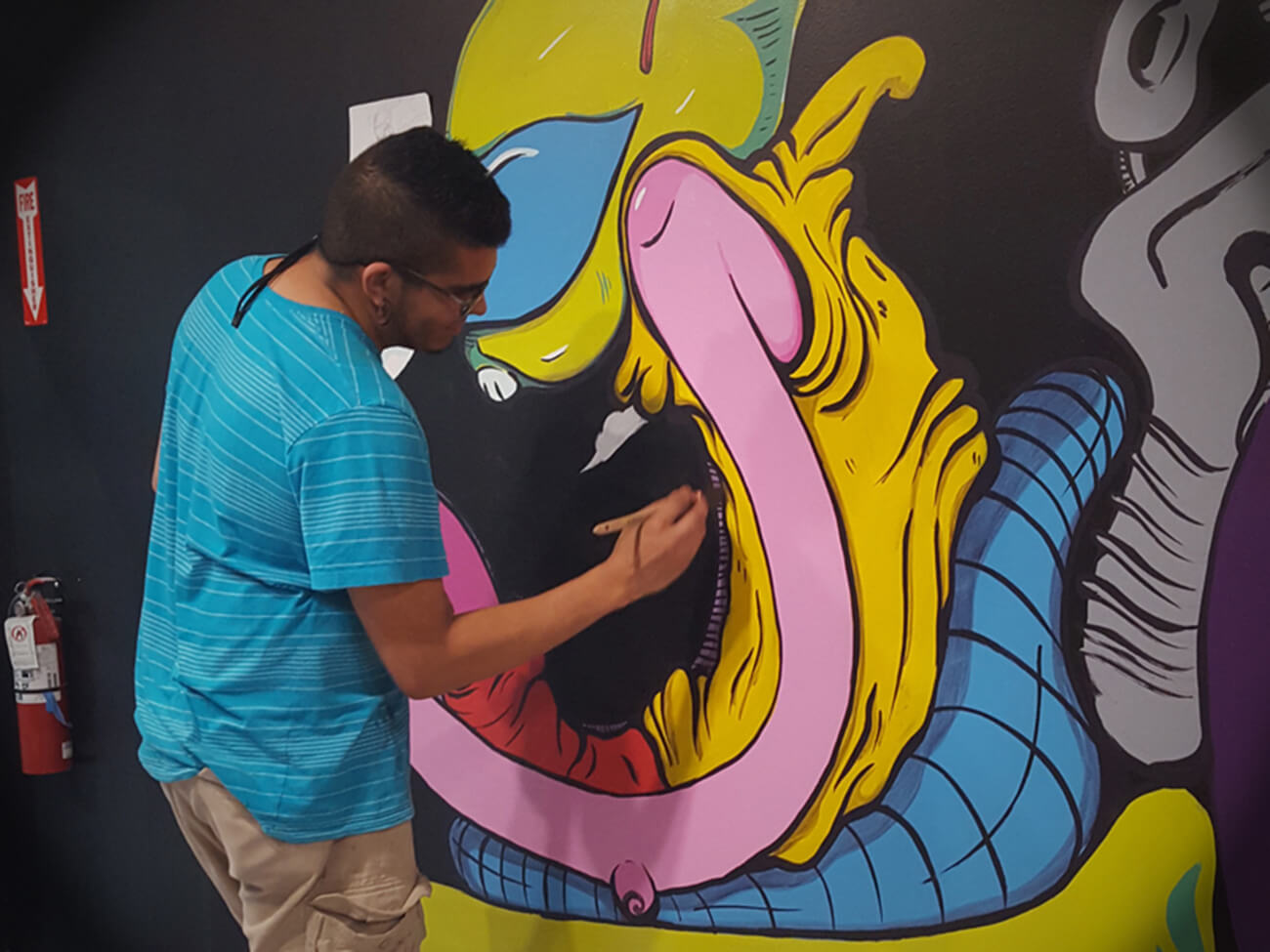 Unlike Any Other!
Local Artists Shine at Xtreme
Florida artists, Robert Moreschi, Jonathan M. Fields (@jonathanmfields), Erick Dominguez (#tuto_art), Marcos Conde (#_visualove_), Wilbert Simpson Jr. (#timelessartz), Alejandro Vera (@originaldilal), Andres Vera (@dueruno) and Dee (@disciplined1) all had an opportunity to display their unique talent on the various walls at Xtreme. With the venue opening this summer, come be the first to view and appreciate the vision of each artist.
Several artists left their mark on the walls at Xtreme this summer.  In preparing for the launch of our new venue, they were offered insight to the overall design and found their place.  Some invaded the arcade, others preferred party rooms and halls but the majority of work encompasses the "Tour of Florida" race track.
Xtreme Action Park will be the first "themed" race track offering drivers an artistic and creative ride through the tri-county area.  Starting on the south side walls, an intricate mural with projecting roadways, buildings and lights will take travelers from Key West all the way to West Palm Beach and offer tribute to many cities, landmarks such as the Florida Everglades, Homestead Miami Speedway, the Miami Skyline, both International airports, the Hollywood Water Tower, the Fort Lauderdale Beaches and up ending at the Palm Beach International Raceway.
The new track configuration and lights will add to the expanse design but the best part of this entire decor will be the nightlife.  Xtreme's race track will offer a different effect in the evening hours as buildings, signs and roads will "glow" in the background during your race.  One word – Awesome!