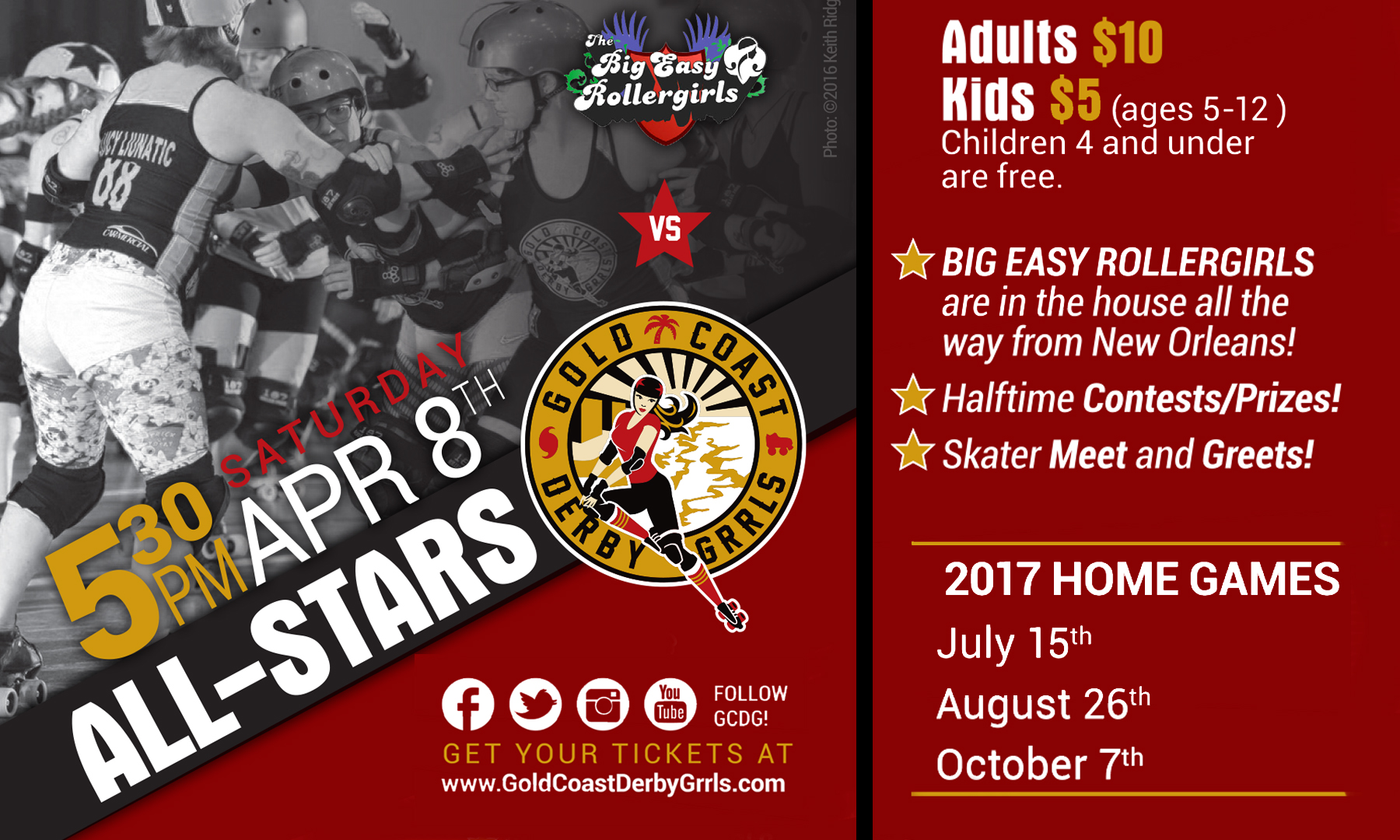 This event has expired.  Archived

– CLICK HERE for current events

Join us on Saturday, April 8 as we welcome the Gold Coast Derby Grrls to Xtreme Action Park for another Season Game featuring All Stars vs Big Easy Derby. See the action inside the Arena Performance Venue starting at 6pm. Tickets are available for purchase now online.  Adults are only $10 and kids under 12 are $5.
Gold Coast Derby Grrls have found a new home at Xtreme Action Park in Fort Lauderdale.  GOLD COAST DERBY GRRLS was formed in 2007 and represents team members from across Palm Beach, Broward, and Dade counties. They are a non-profit, all-gender, professional Roller Derby league and are governed through the Women's Flat Track Derby Association (WFTDA).  Learn more about the GCDG on their website: www.goldcoastderbygrrls.com
Please note:  Public Skating will be closed on this day from 4:30pm to 8pm.