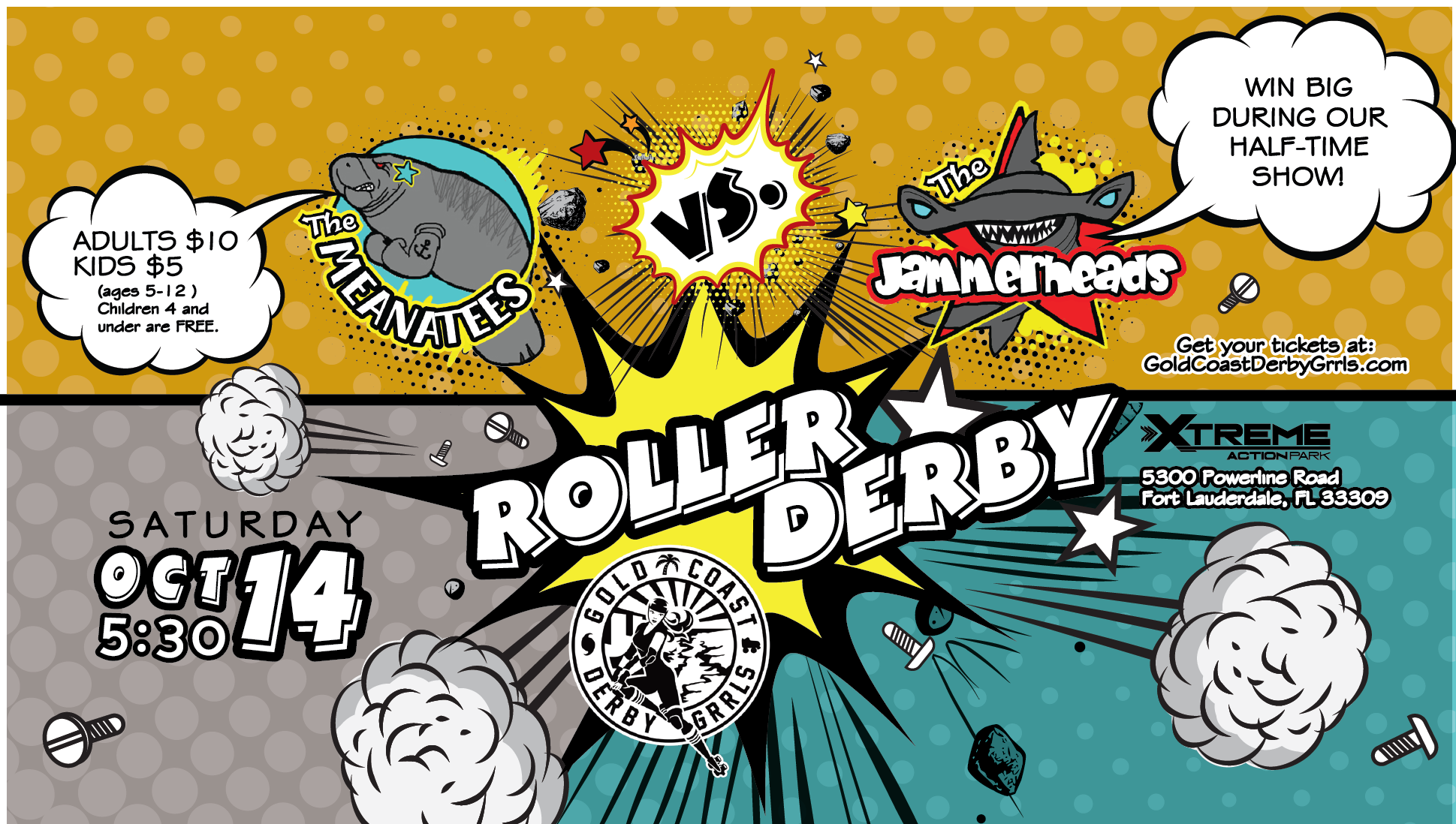 This event has expired.  Archived – CLICK HERE for current events
Don't miss the action again, Saturday October 14th, as your Gold Coast Derby Grrls are happy to present The Sea Leg Showdown: a battle between the Not-so-Sweet Meanatees and the Hard-Hitting Jammerheads! Come join us for a night of fun, games, and derby excitement as we host our final game of the 2017 season here at Xtreme Action Park!
All active skaters of Gold Coast will be participating in this head-to-head contest to determine the most Xtreme sea creature and bragging rights for the winning team. This is the first home team style game Gold Coast has hosted in many years, and we hope there will be many more to come as the new season approaches.
As always, adults are $10, children 5-12 are $5, and kids 4 and under are in FREE! Doors open at 5:30. Be sure to look out for raffles, GCDG giveaways, and the halftime games and fun!
You won't want to miss this exciting bout of your favorite Gold Coast Derby Grrls battling it out for #1!
Gold Coast Derby Grrls have found a new home at Xtreme Action Park in Fort Lauderdale.  GOLD COAST DERBY GRRLS was formed in 2007 and represents team members from across Palm Beach, Broward, and Dade counties. They are a non-profit, all-gender, professional Roller Derby league and are governed through the Women's Flat Track Derby Association (WFTDA).  Learn more about the GCDG on their website: www.goldcoastderbygrrls.com
Please note:  Public Skating will be closed on this day from 4:30pm to 8pm.