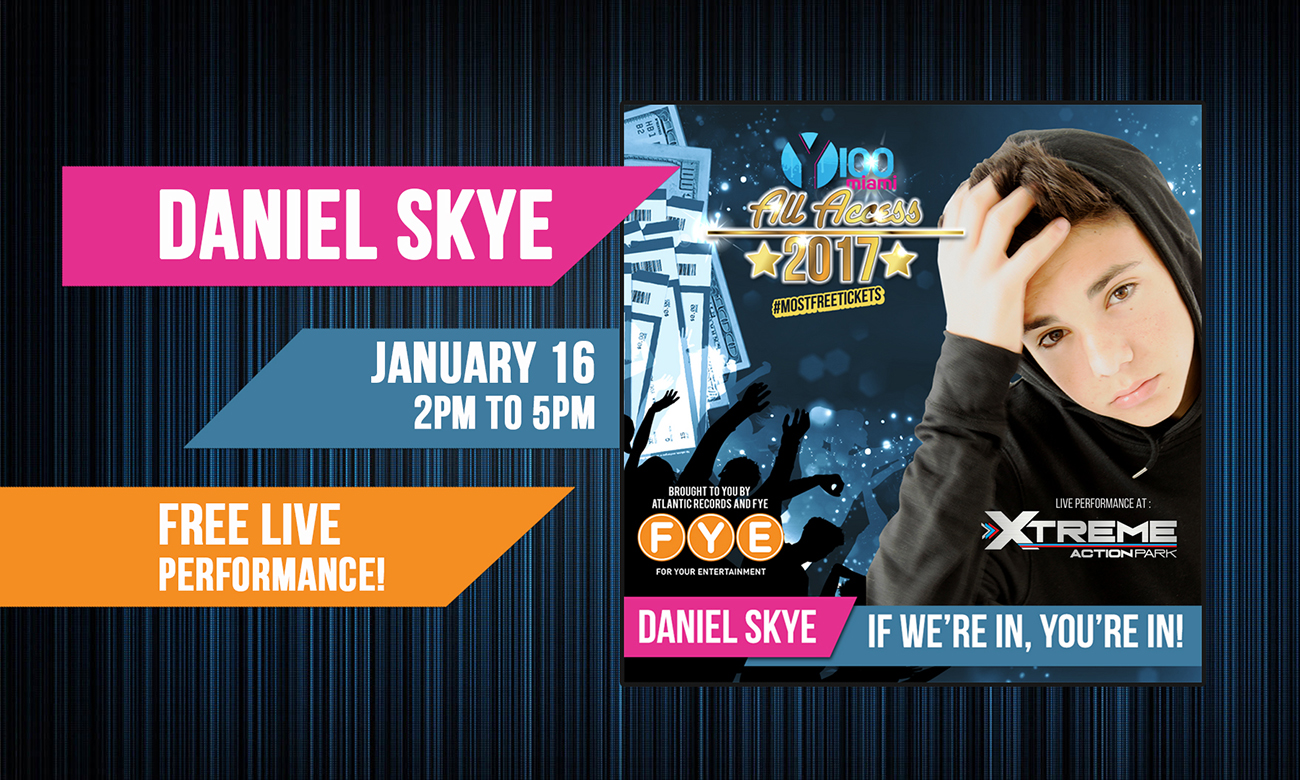 Join us for an exclusive free performance brought to you by Xtreme Action Park & Y-100!
This event has expired.  Archived

– CLICK HERE for current events

Daniel Skye is a young singer, songwriter and Instagram verified musician. He is a Hollywood Florida native who became a viral internet sensation by posting snippets of covers of his favorite songs on Instagram last year. Daniel's popularity has steadily grown because of his soulful pop sound, unique personality and trendy style. Daniel has released 3 songs "Maybe", "Lovesick Day", and "All I Want" which were all popular amongst his fans.
Date: January 16, 2017
Time: 1pm to 3pm
Listen to Frankie P at 7pm on Y-100 for your chance to win All Access passes to meet Daniel Skye!  25 lucky winners will receive $25 Gift Cards to Xtreme Action Park plus Lunch.  More details on Y100.com