SMS-Timing Mobile App – features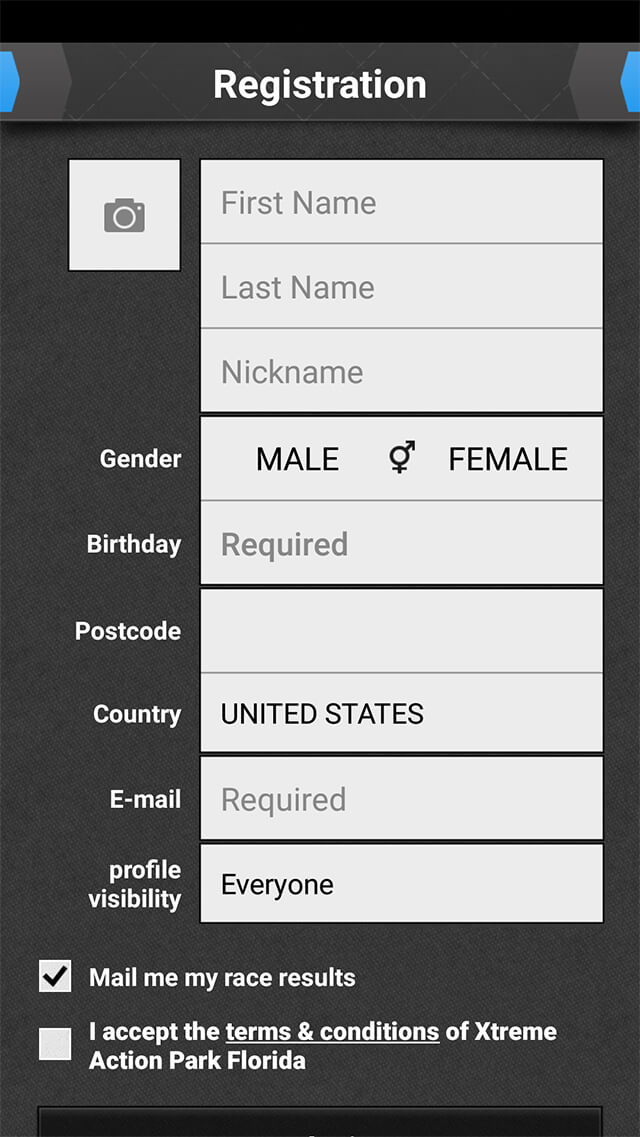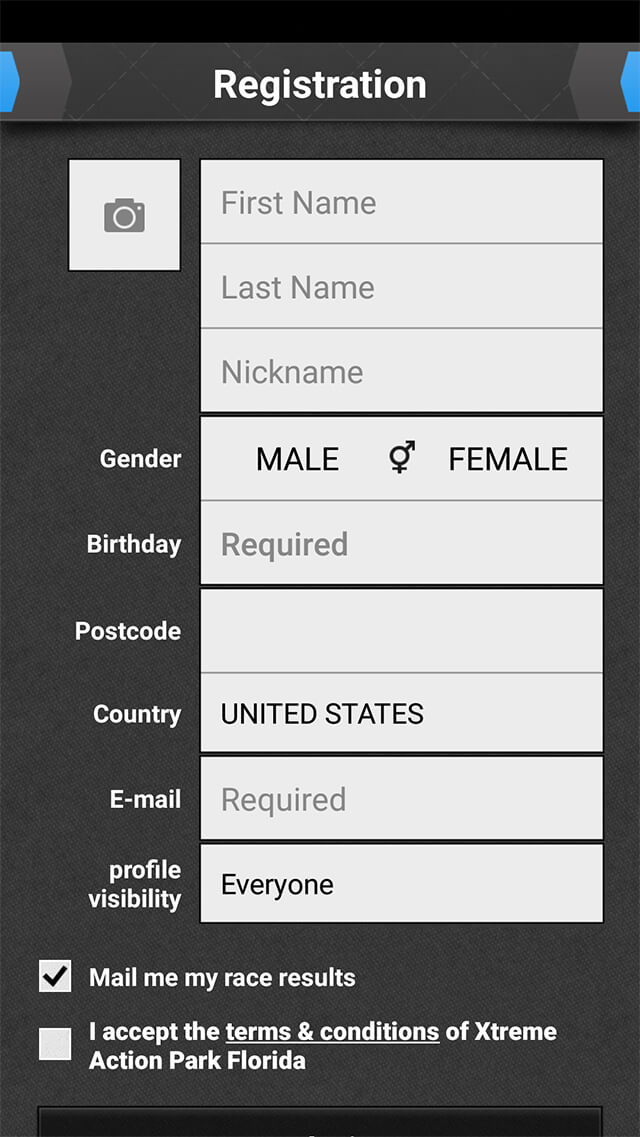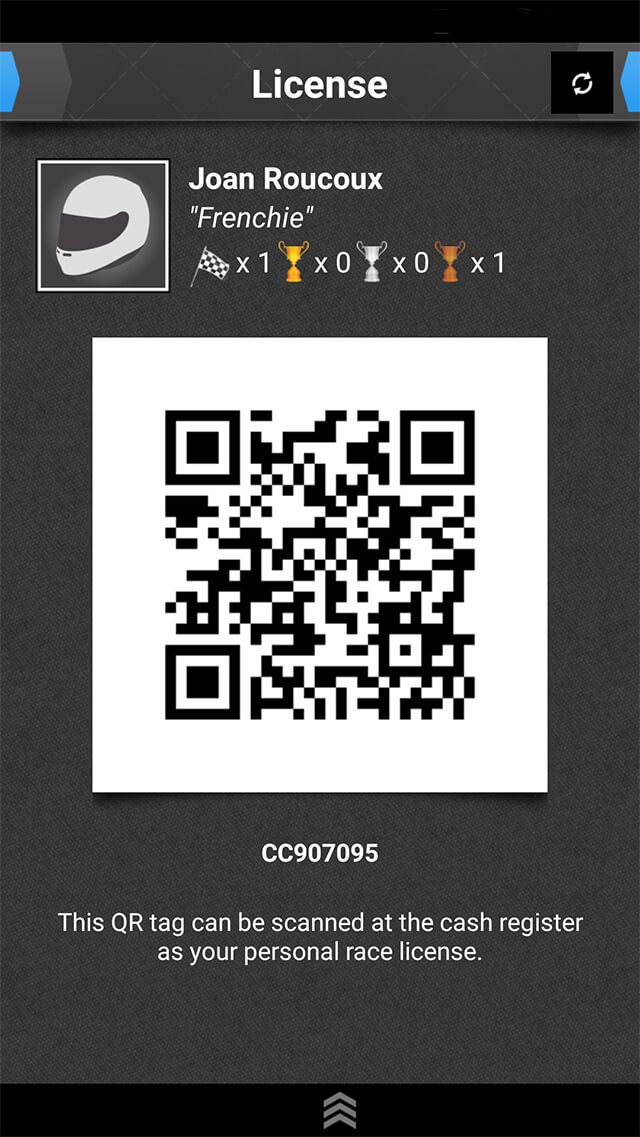 Authentication
Choose to Sign in with Facebook or the latter to enroll with an email address.
Registration
Complete the registration details – don't forget a photo!
Terms & Conditions
Click to accept the waiver. A copy is available to read by selecting the link.
QR Code
Once complete, a QR code will appear. Present this screen to Guest Services on arrival for activation.
Unlink your Account
If registering more than one person, you will have to "Unlink your Account" each time. Go to settings on the bottom left and tap "Settings. Then select the "Unlink your account" button.
Extra Tip
Reset all data button will only refresh the app and, don't worry, you will not lose any personal data associated with your account.